Drones have become widely known for their use in the military, and as a result the term "drone" is often synonymous with a remote controlled aircraft designed for surveillance or missile delivery. Put in simpler terms, however, a drone is an unmanned air vehicle, or UAV. Recently, drones have caught the attention of the public through the much anticipated Amazon Prime Air, and now they've found their way into other commercial applications, more specifically photography, as it relates to architectural design.
Applications in Photography and Videography
Neoscape, a prestigious creative studio with locations in Boston and New York, specializes in branding, photography, and communications for clients who work primarily in the fields of architecture and/or real estate. Neoscape has been making captivating images for a number of years, however they were challenged to capture perspectives in cities other than New York, where there isn't a vast skyline of buildings on which to set up a camera.  In order to solve this problem, they've designed and developed a drone equipped with camera and GPS to take photographs remotely.
[REWIND: What Is The Best DSLR Setup For Real Estate Photography? – Q&A With Matthew Saville]
With the use of their drone, they've been able to push the limits of real estate photography by taking a photograph in a normally unreachable location, and making a composite with the captured image and rendered architecture. Here's an initial test flight of the drone:
And the end product:
Additionally, they've taken to rendering architecture into drone footage from one of their contributors, Soderling & Associates, Santa Ana.
What does this mean for high end real estate photography? It means no more renting cranes, low risk aerial photography, and no more skydiving (wait, they don't do that?!). Providing that the place you work has drone friendly aviation laws and you have the investment money, this could be a huge asset to your business. Drones let photographers treat a building as an object rather than a complex struggle for the right angle, and they will likely give their owners a leg up in the market. Shooting from the sky not only captures a unique angle, but it gives buildings context in their surroundings. Clients may ask "I know you've been doing this for 15 years and you have some impressive equipment, but do you have a drone?"
[Related Article: How to Become a Real Estate Photographer]
Despite the imagery now made possible, many people are still on edge about the idea of drones flying around their neighborhoods as it brings concerns of security, privacy, and air traffic hazards. Are these risks worth taking?
Help us discuss by leaving a comment below.
CREDITS: All images by Neoscape Inc. are copyrighted and have been used with permission for SLR Lounge. Do not copy, modify or re-post this article or images without express permission from SLR Lounge and Neoscape Inc.
Join us on Google+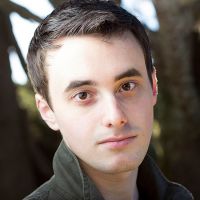 Ryan Filgas
Ryan Filgas is an aspiring portrait photographer and studio arts major at Humboldt State University. His life consists of talking with friends, taking classes, and planning his next outdoor adventure. You can find his work on his
website
,
Facebook
,
Google+
, or connect with him via
email
.