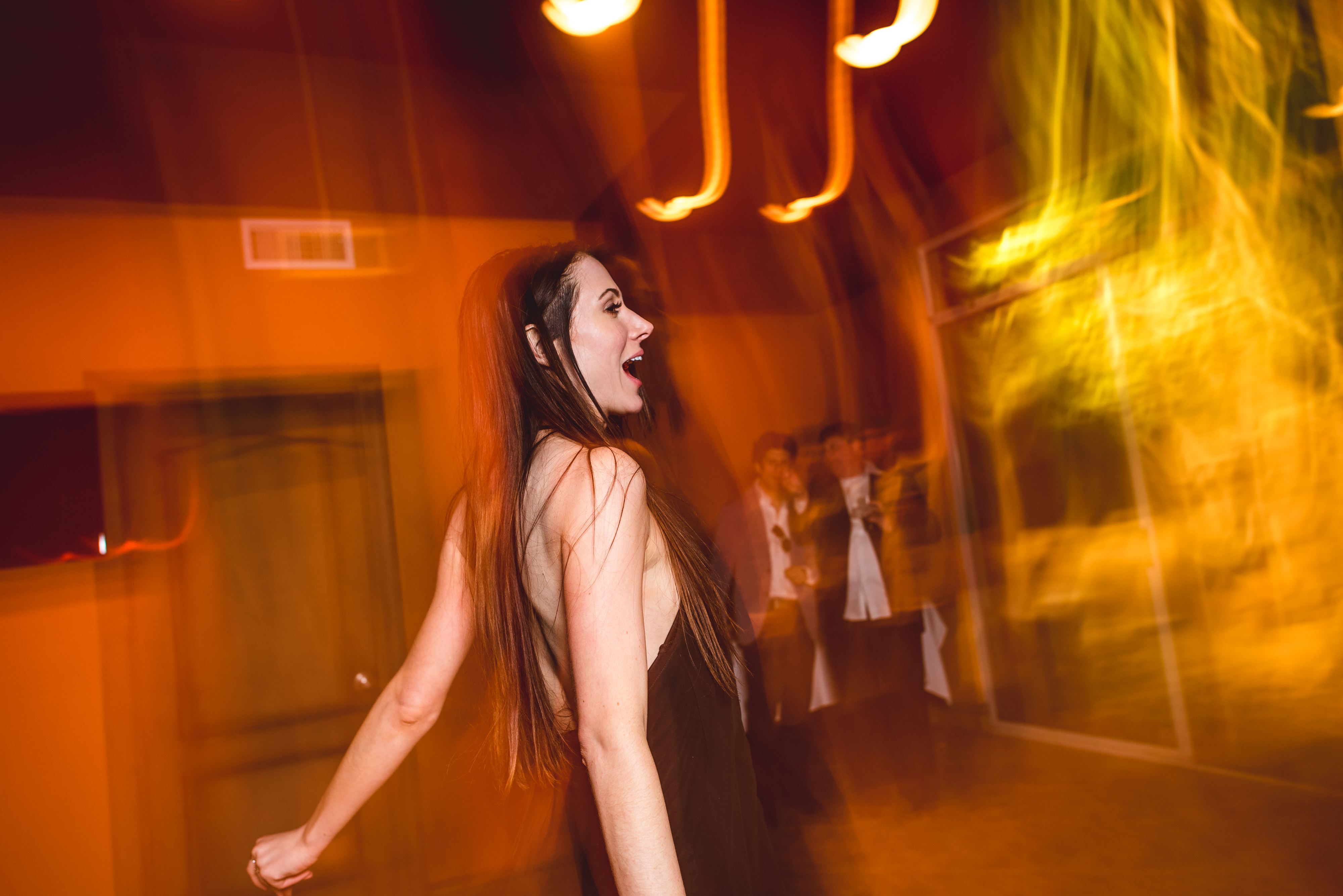 In our last article on "dragging the shutter" ("How to Create Rad Reception Images: Drag Your Shutter & Light Up Their Party"), we discussed how we create interesting light trails in some of the reception images that we deliver to our clients, and we ended the article encouraging you to get out on the dance floor. So what does that look like? And what do you need to know to be successful out on the dance floor? Read on for some tips that will help you out in some very practical ways!
Review: our Camera Set UP
First, it's important to note that we use Nikon D750s, Nikon SB-910s, and PocketWizard PlusX Transceivers because if you caught some of the discussion in the comments from our last article on this topic (linked above), it's a different situation if you shoot Canon.

Tip #1: Communication is King
If you're using off-camera flash (we rock ours on an Impact QuickStik+ Telescopic Handle with a Westcott Rapid Box – 26″ Octa Softbox), we think it's a good idea to continually communicate. First and foremost, you absolutely have to communicate with your lighting assistant to achieve the best results (i.e., you have to ask him/her to get in closer, back up a few steps, adjust your flash's power, etc.).
Your lighting assistant has to communicate with you as well because the flash might not be firing or they might observe something incredible happening at a different spot on the dance floor, etc.
In the video below, you'll notice that Amii (who is the principal shooter in this situation) is not only talking to Andy (who is in control of the off camera flash) but she's also chatting with one of the "party people". You absolutely have to interact with your subjects if the situation arises. For example, sometimes when people notice the camera they might act a bit "camera shy", especially if they're dancing and don't think they're good dancers`. If that happens, simply motion for them to come in close (if it seems appropriate), and assure them that they are definitely (and without a doubt) the greatest dancer you've ever seen!
Caveat: what you are about to watch is a bit of BTS vid that we took with one of our back up cameras (a Nikon D7000 on a Joby Gorillapod in this case) at an actual wedding (the music is from the DJ); the video is not meant to be a representation of a well-shot video. We just wanted you to see how we communicate with one another and with the subjects we are shooting. Enjoy!
Tip #2: Get Funky!
Go ahead and watch that vid again if you need to because you should have also noticed that Amii had no qualms about getting funky with the crowd. In the midst of adjusting settings and focus, you need to get into it, i.e. move back-and-forth to maintain your focused distance as the subjects move. And it's really a lot more fun (and you get way better images) if you jam out: get on your knees, get in close, shoot up, flip those wrists, and make some magic!
Tip #3: Show 'Em What You're Working With
Here's another quick BTS clip. (Again, it's in no way meant to be an amazingly shot video; we just want you to watch Amii closely.) You should notice that Amii shows someone the back of the camera.
There's a couple reasons we'll show our subject(s) the back of our camera in these types of situations. One reason is that we want to create a bit of buzz, and impress peoplea. Because, without a doubt, they'll end up calling over their friends. And the next thing you know the group of dancers just doubled. Win! Another reason to show them your screen and an image or two, especially if you get down like Amii does, is so they don't think you're nuts (at least a few people will wonder what the heck you're doing but won't be brave enough to ask).

Conclusion
Photography, and wedding photography in particular, is more than just knowing the technical side of photography. Of course, you need to be technically proficient to produce images that people will treasure forever. But you also have to have the practical side of photography down–the people side. You can't be afraid to get close and get in there with your subjects. And if they are out on the dance floor, which inevitably they will be, you can't hold back if you want some killer shots. You absolutely have to get out there and get rad!
We'd love to know what you think/hear about some of your practical tips when it comes to photographing receptions, especially out on the dance floor. Leave a comment below/join the conversation over at our ever-growing Facebook Photography Community page. And party on!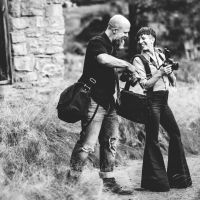 Amii & Andy Kauth
Amii & Andy are a wife and husband team of rad portrait and wedding photographers (Sunshine & Reign Photography) who absolutely love life and are generally just stoked! Yeah! When they aren't photographing or writing and teaching about photography, you'll find them off on a seriously legit adventure with their little ones, lifting weights in their garage, training jiu-jitsu, refining their archery skills, or surfing every chance they get. And on the rare chance they escape off on a "date night"? Yep! They'll find a wedding to crash (true fact). Website:
Sunshine & Reign Photography
Instagram:
@sunshineandreign