The SLR Lounge Film Crew
At SLR Lounge we love making videos, and our film crew continues to grow as we move onto bigger projects and ultimately better educational videos for our viewers. When new people join our team, we want to make sure they're getting trained properly and are ready when it's time to shoot. I wanted training material that covered all the basics of Cinematography thoroughly, and that was easy and even entertaining to watch.
The Art of Visual Storytelling with Alex Buono
I found this workshop called The Art of Visual Storytelling with Alex Buono. Alex Buono is a Director of Photography and a Cinematographer who's been working with the Saturday Night Live film unit for 14 years, as well as shooting short films, documentaries, features, music videos and commercials.
Learning Pre-Production
Breaking down a film script
Creating a shot list
Creating a lighting plan
Creating a storyboard
Alex starts his workshop by teaching how he approaches and breaks down a film script. He then goes into how he creates a shot list from his script break down, and the template for his shot list is even included in the workshop!
After breaking down the film script and creating a shotlist, we then learn how to create a lighting plan. The pre production material that Alex teaches is so in depth yet taught so simply, anyone can learn it! A template for Alex's lighting diagram is also included.
Learning How to Shoot a Scene
What lenses to use
Camera Movement
Lighting
How to apply the same techniques to your work
Alex goes pretty in depth into what lenses and cameras they use on Saturday Night Live and why. He also explains bit depth, color sampling, and codec, so if you don't know what "8bit 4:2:0 AVCHD" means, then don't worry because this workshop will teach you!
You'll also learn how to properly light and shoot dialogue scenes, product shoots, interviews, and how to apply engaging camera movement to these scenes.
Conclusion
This workshop covers all the basics thoroughly and more (more than I could cover in this review). At the end of this workshop I felt more confident in approaching our shoots here at SLRLounge, and it's now a part of our training material for new SLRLounge Film Crew members (along with the Cutting Edge Editing Workshop).
For anyone interested in learning Cinematography and storytelling, this is an excellent workshop to watch, and I have no reservations in recommending it. Whether you're just starting out or are a stepping up into more professional shoots, this is an excellent workshop to watch, which is why I give it 5/5 stars.
If you're interested in this workshop be sure it check it out here!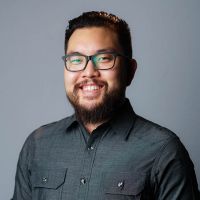 Joseph Cha
I'm a photographer and cinematographer based in Southern California. When I don't have a camera in my face I enjoy going to the movies and dissecting the story telling and visual aesthetics.