Walking into the hospital that day, James Day of Daylight Photography was becoming overwhelmed by the emotions of what he was about to partake in. Actually, let's back up a bit and begin this story about 7-8 weeks prior to that night.
Nancy and Charlie were a beautiful young couple who had contacted James to be their wedding photographer after seeing the work he had done for Nancy's sister. Although they didn't 'know' him, they knew after seeing his work that he was definitely the one they wanted to capture their unique story.
They were roughly 30 weeks pregnant with their first baby, and their wedding was to be not only a celebration of their love and lifelong commitment to each other, but a celebration of their love being brought forth in the form of their baby to come. James, in fact, called their wedding a "wedstival" because of the innate party/music/festival/celebration theme that was so overwhelming about the day. They wanted to focus on their love and the life their love had created. James recounted,
They truly embraced and celebrated the pregnancy inside of the wedding day rather than ignoring or even trying to cover it up like others sometimes do. The dress was chosen to accent the baby-bump and they chose to do poses and photos that placed an obvious emphasis on the connection they had with the baby along with the 'normal' wedding photos. It really was unique and beautiful.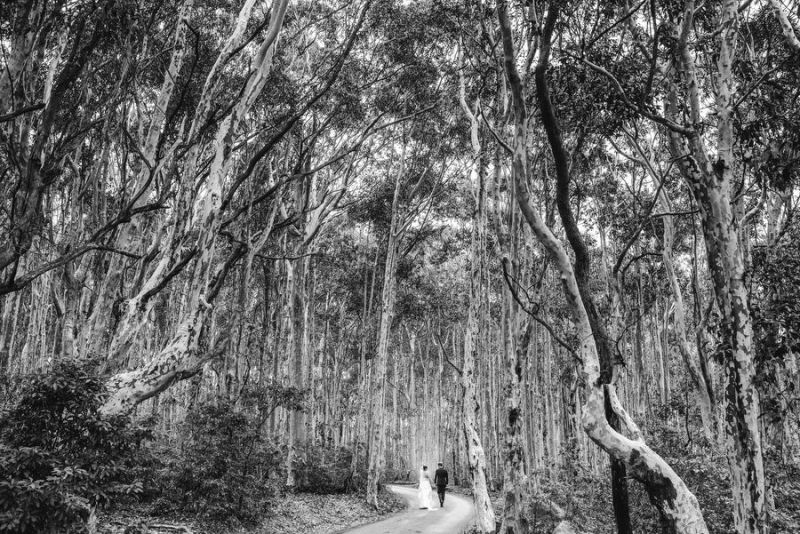 A few short weeks later, James woke one morning to his phone ringing from a number he didn't recognize. Normally, he wouldn't answer, but James chose to this time, and it was Nancy's mother. "She was obviously trying to keep it together and not doing that well," James said. As he listened to her say, "I'm sure you have heard that Nancy and Charlie have had their sweet baby Edison and…well…we were wondering if you might be able to come and take some photos for us as we say our goodbyes." Shortly after birth, Baby Edison was diagnosed with a rare and fatal disorder. The ventilator that was keeping him alive was to be shut off and the family had gathered. James said she stopped speaking, and he could only hear what was obviously a very distraught Nancy weeping with her mother as he held the phone not knowing what to do or say except, "I'll be right over."
The hour and a half drive to the hospital was by no means easy; James put a plea out over Facebook for any Heartfelt Photographers to please call him and give him some guidance. (Heartfelt is similar to the American program N.I.L.M.D.T.S. which provides the gift of remembrance to parents suffering the loss of a baby). Several made contact and offered the consoling and compassionate things to say/do when he arrived, as well as how to interact with the family as they dealt with their situation. James said, "There was an undeniable urgency as they all realized the end was near."
"I have all these skills with lights and camera angles and composition, etc." James thought, as he remembered the drive and the walk into the hospital, "but what is appropriate for this situation? I couldn't help thinking about my own dad and how losing him at the young age of 14 made me remember how important the things were that we photographed. I kept thinking 'What is the reason for having a camera in my hand?' as I became more and more aware of what I was about to photograph." He wanted this session to accurately tell their story, not just be technically well shot and he was trying hard to find "his voice" in telling this story.
James isn't a videographer by trade. In fact, as he struggled to figure out how his camera recorded video, his literal thoughts were, "Today, I'm a data collector. How can I capture and preserve as much information as possible for this family to be able to go back and relive these precious minutes with their love?" He admits he missed some moments simply because he didn't know how to record. I think you'll agree, though, the moments he did capture are more than moving. Check out this video montage of the work James was able to create for this lovely couple and their family.
"Up to this point," said James, "I think I had become a bit of a 'chameleon' photographer. I had been pulled in many different directions with my style, or the way that I shot. As I drove over that night, that question of why kept forcing me to think about what it was I intended to do. The sentence I've come up with, and that will be my reason and driving force in 'how' with all the things I photograph from here on out is this:
I create photos to remind people of the love they have in their lives. It's why I love the photos of my dad; They remind me of his love and our time together. It's why these photos are important not only for now and remembering (so they never forget the moments and feelings), but for future family. That they will have a chance to 'meet' baby Edison and their lives can be impacted and changed by this event."
One of the scariest thoughts that people have, in James' opinion, is that they will forget. They'll forget the little pieces and parts they cherish so deeply; The moments they have lived and loved will be forgotten by them, and eventually everyone else. What he has been able to do for this family is ensure they will never forget. And, as Nancy and Charlie have voiced, that so many others around the world will get to meet their little man and have their hearts and lives influenced, and possibly changed by that encounter.
The photos have become a source of therapy for Nancy and Charlie, and the experience they have shared with countless thousands of "internet strangers" has now been a source of encouragement for them as numbers of people have taken to sending consoling messages and photos as well as sharing their own stories as they gain strength from each other. Their courageous choice to be vulnerable has given others the opportunity and the permission to be vulnerable as well and to celebrate the love in their lives, even if it is for a brief moment.
It has made a lasting impact in so many people's lives, and changed the daily habits and feelings of James in numerous ways," he said. "I want to hug my wife a little tighter every moment. I don't ever want her to question or forget how much she's loved."
James wanted to make sure a few people got their due share of the attention because, as we all know, truly amazing things happen when we join our talents and passions together as a community!
Credits
Heartfelt Photographers – This community of amazing people are truly the "unsung" heroes of these events. They often do this job with no fanfare, for little to no pay and simply because of their intense care and concern for the families going thru these events.
Max Drygin – Max edited this entire video together, adding music, stills, and video overnight and donated his time and effort to the family.
Raw Digital and Film Lab – They stayed open extra late to receive and edit the catalog free of charge that James sent over in order to get images back to the family as quick as possible.
Vision Art Albums  – They not only volunteered to make the album for no cost, but they also paid to have it shipped so Nancy and Charlie could have a physical album of their precious Edison in their hands in less than a week after they were taken!
Nancy and Charlie have made it their personal goal to use this life and death, not only a tragedy but also a beautiful blessing to others enduring the same hardships. You can read more about their desire to raise money to donate to the Midwives Group Practice in honor of their son here: https://www.tilt.com/tilts/in-honour-of-edison-charles-mclean.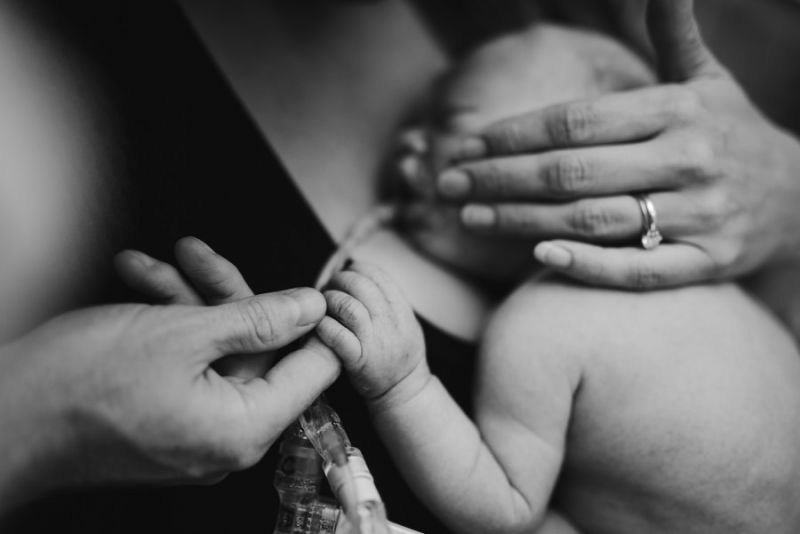 Check out more of James' work and follow his Australian adventures on his blog.
CREDITS: All images are copyrighted by James Day and have been used with permission by SLR Lounge. Do not copy, modify, or re-post this article or these images without express permission from SLR Lounge and the artist.
Chad DiBlasio
Chad is a central Ohio based wedding/portrait photographer and educator. When he isn't busy with his 4 kiddos, watching Gray's Anatomy (with his wife...) or making things, he spends his time pinning home improvement wishes and learning about essential oils - he's actually a hippie in hiding. He thoroughly enjoys laughing, riding motorcycles and a nicely edged yard. He's been shooting for a shade over a decade and loves to talk tech and business.