With the recent announcement of Canon's 6D Mark II to the collective groans of the internet about yet another Canon release lacking 4K video, one may begin to wonder, "is this a worthy upgrade from the original 6D, and will it serve the same purpose the 6D did – presenting a more affordable segue into full-frame shooting?"
Prior to the 6D's release, the entry to full-frame with Canon was the 5D Mark III, which to the chagrin of the internet, was also released without 4K in 2012. But now, the 6D Mark II is the only current full-frame Canon to be left without that capability, and curiously so. One can only speculate at Canon's reasoning there, but hopefully the internet can chill a minute and consider what the 6D Mark II does offer. Let's compare.
26.2MP Full-Frame CMOS Sensor
DIGIC 7 Image Processor
45-Point All-Cross Type AF System
Full HD Video at 60 fps; Digital IS (No 4K)
3″ 1.04m-Dot Vari-Angle Touchscreen LCD
Dual Pixel CMOS AF and Movie Servo AF
Native ISO 40000, Expanded to ISO 102400
6.5 fps Shooting; Time-Lapse & HDR Movie
Built-In GPS, Bluetooth & Wi-Fi with NFC
Dust and Water Resistant; SD Card Slot
20.2MP Full-Frame CMOS Sensor
DIGIC 5+ Image Processor
3.0″ 1.04m-Dot Clear View LCD Monitor
Full HD 1080p Video Recording at 30 fps
11-Point AF with Center Cross-Type Point
Native ISO 25600, Extended to ISO 102400
4.5 fps Shooting at Full Resolution
Built-In Wi-Fi and GPS Connectivity
iFCL 63-Zone Dual Layer Metering Sensor
In-Camera HDR & Multiple Exposure Mode
The original 6D was released in November of 2012, about two months after Nikon released their D600. Both were revolutions in full-frame accessibility, putting very capable full-frame cameras into the hands of those with a little less in their budget than those who could spring for a 5D Mark III or a D800. If we're honest here, the D600 was the better camera, or would have been if Nikon's QC hadn't been slipping at the time with their sensor oil splatter debacle that plagued that camera's public perception. Queue the D610…
The two were similar, with the Nikon having a couple more megapixels and and the ability to shoot a little bit faster of a burst, but where the D600 completely blew the 6D out of the water without a shadow of a doubt was the autofocus system. The 6D was barely an improvement over the 5D Mark II in that respect with its paltry 9 focus point, one cross-type system, but the D600 had 39 focus points with 9 cross-type. It was sadly a direct evolution of the D700/5D Mark II scenario in that regard.
The 6D Mark II has addressed this pitfall head-on in its updated autofocus system. The new camera has 45 focus points, and all are cross-type. It's the same as the one found in the 80D, and to call it an improvement is an understatement. It's a game-changer really. For anyone who shoots anything but still-life or non-moving subjects, really, it would be immediately noticeable and appreciated. The 6D II also benefits from current Canon technology in dual-pixel autofocus which lets users touch anywhere on the screen to focus, removing limitations in autofocus point coverage. Dual-pixel autofocus works quickly and well, and can be used in movie mode to easily change focus while filming. Despite the lack of 4K video, this will be a good thing for video shooters.
On the subject of that touch screen, that too is a big update to the original 6D. These days almost every piece of technology we use has a touch screen and most of us can relate to the feeling of trying to tap a screen only to realize it's living in the pre-touch past. Canon's touch screens are some of the best out there on cameras. They are responsive, bright, and use intuitive gestures, so this added feature is definitely a big change for the better.
Plus, that touch screen is articulating. The original 6D had the LCD on the back that just stayed right where it was, like most Canon cameras that came before it spare some entry-level ones. But now, Canon has expanded their Vari-angle touch screens to their professional and advanced-amateur bodies, and again, it's a major update. Now you can record video of yourself while monitoring it via the LCD, take live-view selfies, and view the LCD while holding the camera above or below eye-level. This means that you can reach above a crowd to grab a shot and actually see what you're shooting, or photograph someone small, like a child or pet, at eye-level without getting on your hands and knees, or even lying on the ground. Yes, those of us who photograph short subjects have been there, and it's nice to not have to do that.
Those are probably the most important changes from the 6D to the 6D Mark II for day-to-day use that will make a significant difference in the shooting experience, but that's not all. The high burst rate has jumped 2 fps, from 4.5 to 6.5 and that will make a noticeable difference for action shots. The newer WIFI should be an improvement on the 6D, which wasn't always reliable, as Canon's current WIFI enabled cameras do their job quite well. In addition, it gains NFC and Bluetooth transfer while keeping GPS.
The 6D Mark II's sensor is brand new and boasts 6 more megapixels than the 6D. Given that MP count we can assume this sensor is home grown, so it will be interesting to see just how good it is. There is also a 4K time-lapse movie mode, which doesn't quite feel like a bone tossed to those demanding 4K video, but we'll see how it performs once we've got it in-hand. Native ISO has expanded from 25,600 maximum to 40,000, and the 6D's Digic 5 processor has been bumped up to the current Digic 7, which is making its debut in a full-frame camera with the 6D Mark II's release.
So, no, it doesn't have 4k, and it's certainly arguable that Canon is behind the times when it comes to cutting-edge technology, but this camera should definitely be a worthy upgrade from the original 6D or a great first full-frame for a Canon shooter. Those who upgrade from the 6D will absolutely notice a difference for the better, and it can even be a suitable update from a 5D Mark II, whose autofocus is an ancient artifact at this point and whose users in 2017 are often lower-budget photographers with a taste for full-frame. If you're considering purchasing one, you can pre-order now at B&H, or wait for the release to rent one and see the changes for yourself.
Right now you can pick up a 6D for $1399 for a body, or $1999 with a 24-105mm f/4L ($1,000 lens), and the Mark II is going for $1,999 body only or $3,099 with a 24-105 f/4L II. So for the money and capabilities, which one you'd buy now and would you upgrade?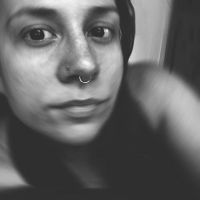 Holly Roa
Seattle based photographer with a side of videography, specializing in work involving animals, but basically a Jill of all trades. Instagram:
@HJRphotos