Whenever a new camera or lens is released, or even announced, it attracts everyone's attention. This is understandable, of course we'll want to see if there's anything worth getting, and it's fun to speculate. Many of us, in an effort to stay at the edge of the photographic envelope, will be amongst the first to purchase and receive some of these items, eager to implement them into our work.
The price that can often be paid for haste, however, is that in a digital age, we are dependent upon software, and that software can take a while to update to support full functionality of new equipment. Primarily, this is directed at Adobe, since Photoshop and Lightroom and the industry standards. Coming to mind immediately is when I first got my hands on the D750 last year, eagerly shooting in Miami and Toronto only to find no RAW support for the D750 in Photoshop, Lightroom, or Camera Raw for what seemed like ages. So, any new update to these are generally welcomed, and now there's an update for Camera Raw.
Camera Raw 8.8 is now available as a final release for Photoshop CS6 and Photoshop CC. DNG Converter 8.8 is provided for all Lightroom customers and Photoshop customers using versions of Photoshop older than Photoshop CS6.
With the update comes the new list of cameras and lenses to be fully supported, and this time there is a long list, especially for lenses. There have also been a number of bug fixes which will be welcomed by many. You can see a partial list below, and the full list, along with download and installation instructions which can be found here.
[Related Product: Be sure to check out our Camera RAW Presets]
What's also interesting to keep in mind are the rumors of the impending Lightroom 6 release, which is much speculated to be very soon. This new release of Camera Raw is only further suggesting that we can expect LR6 in the very near future, so I would keep your eyes open in the next month for some news on that front.
New Camera Support in Camera Raw 8.8
Casio EX-ZR3500
Canon EOS 750D (Rebel T6i, Kiss X8i)
Canon EOS 760D (Rebel T6s, Kiss 8000D)
Fujifilm X-A2
Fujifilm XQ2
Hasselblad Stellar II
Nikon D5500
Olympus OM-D E-M5 II
Panasonic Lumix DMC-GF7
Panasonic Lumix DMC-ZS50 (DMC-TZ70, DMC-TZ71)
Bug Fixes:
Fixed issue with magenta highlights when processing Canon EOS 70D raw files at some ISO settings
Fixed issue where vignette correction introduced banding for Voigtlander VM 21mm f/1.8 Ultron
Fixed vignette overcorrection at certain focus distances for Pentax FA645
MACRO 120mm F4
Fixed issue where vignette correction introduced banding at wider focal lengths for Nikon AF-S NIKKOR 24-85mm f/3.5-4.5G ED VR
Fixed EXIF name for Zeiss OTUS 85mm f/1.4 (Canon and Nikon mount)
Fixed vignette overcorrection for Zeiss Distagon T 1,4_35 ZM
Updated lens profile to reflect firmware changes to SIGMA 150-600mm F5-6.3 DG OS HSM S014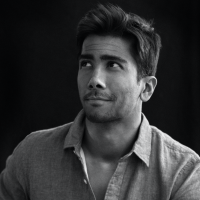 Kishore Sawh
A photographer and writer based in Miami, he can often be found at dog parks, and airports in London and Toronto. He is also a tremendous fan of flossing and the happiest guy around when the company's good.