In our field, gear matters, and you'd have to have a bank balance bigger than your bank account number for you to acquire all you likely would want when the whim takes you. However, if you keep your ear to the ground like we do, you come about the best photography deals currently on the market, and within our Deal Dashes, we share them with you:
Many of the camera and lens deals below will expire soon.
Go to DxOMark right now and look at the top 10 highest rated cameras, and you'll notice there's a trend, that Nikon cameras (with Sony sensors) take up a whopping 6 slots, and some of those Nikons have absurdly good deals right now.  Yes, Nikon is doing instant rebates in the hundreds of dollars, but it's what they're bundling it all with that's rather special. The D810 is instantly $520 off MSRP, but comes with a proper Nikon vertical battery grip and 4TB WD external drive which together have another value of over $500, bringing the total cost benefit north of $1000. It's much the same with the D750 which is $220 off plus the same extras, and also D500 is now on that list of rebates.
NIKON
The D810 is one of the most accomplished cameras to come to market in recent memory, with wide adoption from wedding photographers, fashion photographers, portrait shooters, architectural and the rest. There's a reason for that: With 36MP, no optical low pass filter, 51 point AF system and in a robust body, competitively priced, it's now an industry staple for many. You can see our full review here, and right now you can score one for $520 off dropping the price from $3,016 to $2,496, plus an official Nikon MB-D12 battery grip and battery (approx.  $400 value). It's the largest savings we've seen on the D810 to-date. Get it here.
Nikon D750
This is still the jackknife DSLR at the moment and the one I found almost no fault in when reviewing it (full review here). With its 24MP sensor, low light capability, extended exposure comp, speed, and video capability it made you stop to wonder if you really needed a D810, and if you didn't need the extra resolution, this was your answer. Get it here.
The D500 has been touted as the Baby D5, and frankly, for good reason. As a proper successor to the pro-body D300s, the D500 feels more professional in-hand, than perhaps the D750. Providing speed, handling, a powerful sensor and processor combination the D500 is surely set to be the camera that has you questioning if you really need full frame. Get it here.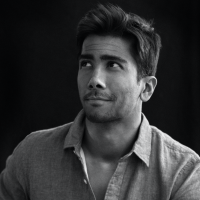 Kishore Sawh
A photographer and writer based in Miami, he can often be found at dog parks, and airports in London and Toronto. He is also a tremendous fan of flossing and the happiest guy around when the company's good.