We all like expensive things, right? 9 times out of 10, if funds were unlimited, we would choose the more expensive item, no matter what we're talking about; cars, clothes, holidays, food, lenses, cameras, tripods etc. For the majority of us, however, always choosing the most expensive option is not actually an option at all. Luckily the photography market has become a little more democratized in recent years thanks to the influx of well-engineered third party items. Everything from lenses to tripod heads are produced by a myriad of companies and many of the items they produce rival, and sometimes surpass the name-brand competition.
In the cheap manual flash department, there has been a dominant force for a few years now; Some love them, some hate them, but wherever you stand, it is undeniable that Yongnuo, specifically the YN 560 series, helped to usher in an age of affordable speedlites. The age of Yongnuo, however, may be coming to an end. I recently acquired a pair of Godox TT600's and will be giving you my initial impressions here.
Godox TT600 Notable Features
Built in 2.4G Wireless X System
Compatible with the majority of other Godox flash products
5 groups
32 channels
HSS when paired off camera with the X1T and Cells II triggers
Manual Flash (no TTL)
GN60
Large LCD panel
Recycle time 0.1-2.6s
230 full flashes using decent batteries
Uses AA batteries not Li-ion like other Godox models
The most notable of all of those features, and the reason I decided to purchase these in the first place, is HSS. HSS is usually something found in far more expensive fully featured speedlites and to have it contained in a flash which costs roughly $70 is amazing! It should be noted, however, HSS is only available when used as a slave flash off camera with a compatible trigger being used; X1T and Cells II.
For those that don't know, HSS allows you to raise your cameras shutter speed above what is termed as Sync speed. Sync speed is the fastest shutter speed you can use while firing any flash. If you go above that number black lines will begin to enter your frame.
Why is HSS useful? Primarily, HSS is useful when you're shooting in bright sunlight but still want to maintain a shallow depth of field. Without HSS, the power of the sun and your flash would be so strong that you'd be forced to shoot at a far narrow aperture, something like f16. In addition, HSS is helpful if you're shooting fast moving subjects and your main source of light is not the flash. In those situations, as the flash is essentially just fill, it's not strong enough to freeze motion. Therefore you still need to use your shutter speed in order to freeze the motion in the usual way. Basically, on any occasion where you want to use flash but also need shutter speed to be above the typical sync speed for whatever creative reason, HSS exists.
How Much Does This Cheap Manual Flash Cost?
One of the most important parts of a cheap manual flash is the price, and another nail in the Yongnuo coffin is that the Godox TT 600 costs exactly the same, $69. Prices may vary of course; that figure is taken from Amazon at the time of writing.
A significant turning point in the story of cheap manual flashes came when large retailers such as B&H and Adorama started stocking them. Up until that point one of my biggest issues was the lack of support should something go wrong. Who do you complain to? Will they respond? $69 may be the price for this speedlite on Amazon but for a mere $10 more, you can find the same model rebranded on Adorama for $79, find it here.
What Are My Initial Impressions?
I've yet to give this flash a real test but I have used it on the family portrait session it was purchased for and a couple of times within my product photography. On both occasions, the flashes functioned as desired. While using HSS there were a couple misfires while taking shots in quick succession but that's to be expected.
In terms of build quality, the Godox TT600 feels very well made. It's made from tough plastic rather than the cheaper kind that you get on lots of gear these days; The swivel head is quite stiff which I know will bother some but is actually something I prefer. It has a very large LCD screen (compared to the Yongnuo at least) with robust feeling buttons and an easy-to-grasp UI. All in all, when compared to other manual flashes the Godox TT600 comes out very favorably.
Summary – Is This Manual Flash A Yongnuo 560IV Killer?
Sorry, I'm going to reserve my final judgment until I've had this flash for a little longer; no point jumping the gun. It is undeniable though that it's extremely impressive. The build quality is better than the Yongnuo, it's got a better LCD, nicer UI (in my opinion), costs the same AND has HSS. Even if you exclude the addition of HSS I'd still, as it stands, prefer the Godox TT600. I'd love to hear if any of you have experience with this flash in the comments below.
If you're just getting into off camera flash, make sure you check out SLR Lounge Premium. It's our fantastic service which includes all of our in-depth educational videos and so much more. For all your lighting needs, pay particular attention to Lighting 101 and 201; they're great. Click here to take a look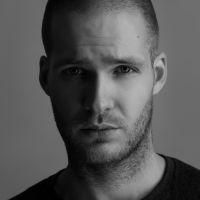 Max Bridge
Max began his career within the film industry. He's worked on everything from a banned horror film to multi-million-pound commercials crewed by top industry professionals. After suffering a back injury, Max left the film industry and is now using his knowledge to pursue a career within photography. Website:
SquareMountain 
Instagram:
Follow Author