What would you consider a traditional external source of light? A speedlight? Maybe a full fledged strobe like the Godox XPlor 600? Whatever the answer is, take a moment to think why it is you reach for this piece of equipment. It could be for a number of reasons:
Portability
Reliability
Price
Quality of light
When it's all said and done, these factors play a pivotal role in the production value of the images we produce, signifying our understanding of light and color translated through a single image. Entrepreneurs Tom and Jeremy Jauncey, owners of Beautiful Destinations, use a very specific lighting tool to help them communicate their own visual language and although it's small in size, its power is truly out of this world.
Lighting up the world with Lumecube
The Jauncey Brothers are often asked what they utilize for external lighting in their travels, afterall, living their nomad lifestyle requires them to pack lightly and think hard about which gear provides them with the most value. Chasing sunsets and sunrises is a large theme of their brand, which showcases hotels and various parts of the world in the finest light, but we all know too well that ambient light is fast and fleeting so they must resort to off-camera lighting to assist.
A large aspect of Beautiful Destinations' strategy is seeing things in a new light; creating unparalleled visual content that puts their clients on the world map.  They started using Lumecube as a way to explore shooting in suboptimal light, using it to intrigue and encourage viewers to adventure and travel with this small powerhouse. Providing up to 1500 lumens of light, Lumecubes serve as a waterproof flash light for GoPros and digital cameras and drones, lighting up landscapes like never before seen.
At an $80 price point, the Jauncey Brothers carry 5-10 cubes without the hassle of worrying about weight or portability (they also make for great stocking stuffers). Ever since signing a partnership deal in November of 2016, Beautiful Destinations as gone on to create extraordinary imagery that uplifts and validates the need for such a lighting tool.
You definitely won't regret following Tom and Jeremy on Instagram as they make their way around the world, never letting a sunset or sunrise go to waste. Purchase your own LumeCube here!
*SLRL Premium Members receive a special discount on Lumecube products!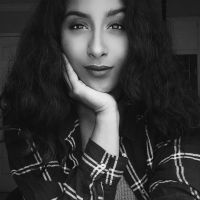 Shivani Reddy
Shivani wants to live in a world where laughter is the cure to pretty much everything. Since she can't claim "Serial Bingewatcher" as an occupation, she'll settle for wedding/portrait photographer at Lin and Jirsa & marketing coordinator here at SLR Lounge. For those rare moments when you won't find a camera in her hand, she will be dancing, eating a donut, or most likely watching Seinfeld. Follow her on Instagram:
@shivalry_inc