AES vs EMR can be tricky, but we'll explain.
First and foremost, this is not meant to be a white paper discussing the various merits and weaknesses of each of the platforms, but rather covering some basics of the pen technology that they all use in the hopes that it assists you when purchasing between the three for photography purposes.
In the marketplace today there exist three primary options for pen tablets and pen displays, and they all user various forms of pen and screen technology. There are the more traditional options from the likes of Wacom and Huoin, and then computers with touchscreens like the MS Surface line, and the iPad Pro. Each of these in 2018 are much higher-performing than they were even 3 years ago, but there are still important differences.
Incidentally, just as a minor bit of background, there are two main companies in the game of pen technology, and those are Wacom and N-trig. In case you thought Wacom just did standalone products, you'd be mistaken as you can find their tech in various units of different brands, like HP. N-Trig, can be found in Microsoft products since MS bought the company outright just a few years back after employing their tech in their Surface pens and such for a while.
Anyway, there are two primary technologies for digital pens, and those are EMR and AES.
EMR: Electromagnetic Resonance
AES: Active Electrostatic
[How To Set Up Your Wacom Pen For Better Use In Photoshop, Capture One, & Lightroom]
EMR is what you'll find in modern Wacom units and it's my opinion that it's a good thing. In EMR units the display is the active digitizer and the pen is actually the the passive part, which means the the pen doesn't need to be charged, it's lighter, less expensive to replace if it breaks, and unlike AES systems there is no delay in inputs, so it feels immediate and natural.
EMR is also able to discern between touch and pen inputs very quickly, which makes palm recognition high functioning, and that all helps when working with an image. In the past, EMR suffered from a number of problems, however, primarily parallax and cursor drift, and jitter.
Cursor drift is really just the distance between there the pen's tip and where the point/cursor is registered on the screen. Parallax is essentially the same but is more to do with the an optical issue given the depth of the screen itself. Meaning, the distance between the sensor digitizer and the top surface of the screen.
Precision in EMR units is tied to the edge coil's ability to send its location to the digitizer board, and historically in EMR units, near the edges of the screen the precision was just off as signal struggled, which was never an issue for AES.
Happily, however, none of these are really a problem anymore. The new pen displays from Wacom like the Cintiq Pro and MobileStudio Pro have bonded glass so the distance is not an issue (makes a big difference and keep an eye out for our Cintiq review en route) and they do not suffer from parallax, and it seems their coils are much more precise so jitter on even the Wacom Intuos line and below is really non-existent.
AES tech, however, also has its advantages and can most frequently be found now, perhaps, in the Microsoft Surface Pro. There is no pen drift, for example, with AES as the board reacts to the pen tip, and AES devices have bonded glass anyway so the don't have the other problems of drift and jitter. They are also more accurate in theory, down to the pixel.
Sensitivity, on the other hand, has historically been a bit of an issue, having thousands less pressure levels than your average new EMR unit, and some AES systems have trouble making longer strokes with the pen whilst keeping lines smooth. Some AES systems also don't have tilt recognition, which is less of a concern for photography retouching as it is digital artists.
The anomaly in this, as stated above, is the Apple Pencil. The/APC system used by iPads and Apple pencil is unusually good and seems to overcome most AES issues. It has close to 1:1 pixel point accuracy in the tip, and the iOS uses a innovative predictive algorithm that calculates and considers the data derived from the accelerometer and tilt sensors housed in the Apple Pencil itself. Yes, in typical Apple fashion that simple exterior hides a mountain of tech underneath, so it's constantly measuring and adjusting for velocity, acceleration and tilt.
The Apple Pencil is possibly the smoothest of them all, has no discernible parallax or latency, even if not quite as sensitive. But for photography you'd be hard pressed to notice a difference between 1024 pressure levels and 8000.
Conclusion
The gap between EMR and AES systems today is closer than ever, and truly it's less of a concern for photographers looking to do basic retouching. If you're more seasoned and detailed then it will matter more, and then of course you could just have a preference.
General opinion today is that current Wacom EMR tech is about the best option there is, and that ranges from their pen tablets like the $99 Intuos & Intuos Pro, to their Pen Displays like Mobile Studio Pro and Cintiq. It's in the latter that you really see the benefit of current tech, and next would sit the Apple Pencil when used with something like Affinity Photo for iPad, and then the MS Surface options.
You can see my review of the new Intuos Pro (M) here, and look out for the Cintiq Pro review to come.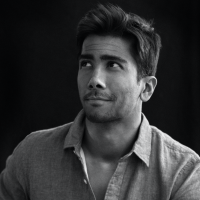 Kishore Sawh
A photographer and writer based in Miami, he can often be found at dog parks, and airports in London and Toronto. He is also a tremendous fan of flossing and the happiest guy around when the company's good.