Running a profitable business requires keeping a close eye on all expenses which, in many cases, increase over time. And in keeping with nature of business, those on the receiving end of a product or service will eventually have those increases passed on to them.
Subscribers to Adobe's Creative Cloud service will soon be facing that very scenario in the form a modest price increase. Here's a look at the Adobe forecast.
According to the Adobe Blog:
In follow-up to our announcement at MAX in October 2017, Adobe will begin end-customer notifications in March for Creative Cloud price changes in United States, Canada and Mexico with those changes taking effect on Adobe.com and the channel after this notification period. Until then, renewing subscribers can experience the value of the latest features and products. New subscribers can lock in a year subscription at the current price with no additional charge. Our current STE Student/Education, Creative Cloud Photography and Acrobat CC plans will see no pricing adjustment.
As indicated above, the forecast doesn't call for gloomy days on every subscriber's bank account as the photography plan that includes both Lightroom and Photoshop for $9.99/mo won't see an increase.
Prices will vary by plans, for example:

Creative Cloud for Individual Single App plans will increase to $20.99 per month from $19.99 per month or $1 per month
Creative Cloud for Individual All Apps plans will increase to $52.99 per month from $49.99 per month or $3 per month
Creative Cloud for Teams All App plans will increase to $79.99 per month from $69.99 per month or $10 per month

For an annual plan, the price will not change until the following annual term. Adobe will notify subscribers of the price increase at least 30 days in advance.
You can find the full announcement on Adobe's blog, here.
As expected, the Creative Cloud subscription, which grants access to nearly two dozen apps, still provides the best value for those who only need Lightroom, Photoshop, and two or three more apps.  Adobe's software has been great for photographers and is steadily improving. If you need help to decide if they're still the right choice for you, read up on their latest updates below.
SaveSave
SaveSave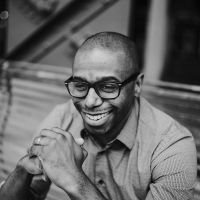 Wendell Weithers
Wendell is based in Atlanta where he shoots events, portraits, and food photography. He also supports his wife Andrea as she runs their cake design business, Sweet Details. Instagram:
Wendellwphoto