The world has changed almost overnight. What began as a rumour of a strange virus in a far-off city has inexorably turned into a global pandemic, with implications for life across the entire globe. Aside from the human tragedy of dead and dying, an economic malaise has begun that could continue for the rest of the year and perhaps beyond.
We're in uncharted waters. No-one knows what will come in the next few months, let alone years. Millions of businesses are facing a crisis unimaginable just a few months ago. Many of you reading will be doing so from home, with work and finances on life-support, facing crushing anxiety and feelings of helplessness, hopelessness and depression.
I'm here to tell you that things will get better. Perhaps not next week, or even next month. And maybe even after our situations worsen. But there is an endgame to all this, and it happens as soon as a vaccine arrives, and maybe even before that, with better treatment, sterner preventative measures, coordination and cooperation between nations and within communities.
[Related Reading: Coronavirus: 10 Pieces of Business & Financial Advice for All Photographers]
The world has faced much worse, and overcome. Our grandparents were given guns and sent to terrible wars, where they were felled by bullets, gas, and pandemics far worse than the one we face today. So we should take heart that the storm will pass eventually, and we will survive and recover.
So what can we do now, while we watch the crisis unfold from our homes?
A lot, as it happens. In all business, there are winners and losers. We can support each other and help our friends and peers, but the reality is that we must also compete for our bread. When the game starts again those of us who have spent our time wisely now will hit the ground running. Those who have given in to malaise will fall behind.
The business of wedding photography was already a ruthless one. To outsiders it's all about art and expression, but to those who run their own business the reality is somewhat different. It's about marketing, SEO, social media, accounting, sales – and not just doing these things, but doing them better than our competitors.
This stuff can be exhausting, and it can often, for many of us, feel like a losing battle. Our industry is an unregulated one, and so our great arena is endlessly fed by newcomers, eager to test themselves, confident and ignorant in equal parts, many of them wildly talented. And for every newcomer that takes up a camera and enters the fray, someone from the old guard must inevitably give way. There's never enough work to sustain all of us who want to be here.
And now we face this: the loss of our clientele. The shuttering of venues. And the excruciating unknowing: when will it all end?
The good news is this: people will always need to get married. Love is a constant, no matter the era or the issues we face. And people will always want to be photographed. Our industry is not recession-proof, but it's close. Work will always be there.
But times have changed and we need to change with them. We need to be nimble in our processes and flexible in the way we deal with the next months and years, so that we can survive the now and thrive when things get better.
Here are 12 ideas and strategies I've put together for wedding photographers and videographers to help navigate the current reality of a Covid-19 world.
1. Work on your attitude and mental health.
Be strong, and be positive. This doesn't just help your well-being but it helps your chances of success. Blame no-one for your predicament. Take encouragement in the fact that we are all in this together. Seek comfort from friends and family. Be honest about how you feel and if you need help, seek it out.
Somewhere, find strength and positivity. Find it in the fact that this crisis will pass. Be sure that yours is one of the businesses that will recover and thrive. But don't expect it to happen by itself. Prepare to work for it.
[Related Reading: These Companies Are Helping Photographers During The Coronavirus Crisis]
2. Arm yourself with knowledge, and don't be too proud to seek help.
Many countries are supporting business-people in this time of need. Be across the policies that are aimed at supporting you. Don't be afraid to take what is offered. Your country needs your business to survive and grow. We all pay tax, and it's ok to take some back when we are in need. Look at what your bank can do for you. Talk to your accountant. Everywhere you outlay money question whether that outlay can be mitigated or reduced.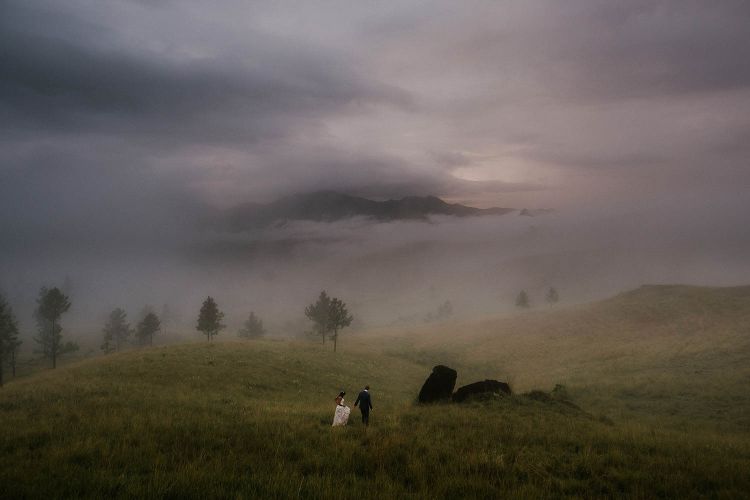 3. Fill your time.
And not just with netflix. Don't be idle. Create a routine that includes time every day to spend on your business. We've never had this much time to fix up odd-ends, to do tasks we've been putting off for years. That time is now. Create a strategy. Employ that strategy with discipline. Some of the things that can be done are below:
4. Improve your website
Your shopfront is still your website. No-one has ever booked a wedding photographer without first looking at their website. Social media has become all-consuming, but your website is still key. Prep and polish it. Ditch the images that have dated. Inject some fresh photos. Retire those blog posts from 5 years ago. Review your homepage presentation, get your favourite fellow quarantined humans to give you a brutal assessment of where you can pick up your game.
Improve your SEO. Google is still King. Coax it to give you more love. Use online tools to check your website performance. Web Page Analyzer is helpful on keywords. Ahrefs can check out your backlinks.
5. Submit to bridal blogs
A good way to gain more backlinks, but also to get traffic to your site from real brides. Research the outlets that offer you the best SEO boost and traffic. Aim high and send them your weddings.
6. Social Media
Post, post, and post some more. Instagram will reward you if you work at it. Go through your archives, and consider the Facebook Creator Studio – you can post to both Facebook and Instagram at the same time. Make sure you aim up with your hashtags. And also make sure to target some keywords that are more important now than ever before: elopements, for example.
Work on Pinterest. It's the most underrated social platform out there, and it works on a long game. What you put into it now will pay dividends months and years from now. Right when the industry kicks back on.
7. Streamline your outgoings.
Your accounting is going to need to come under scrutiny. Now is the time to shed deadweight. Be ruthless with directories you have subscribed to that are not performing. Consider ditching services you can do without. Seek out discounts: they're everywhere at the moment.
Your business engine may not be running as well as it used to: lighten the frame.
Research alternatives to your current partners. Whether it's your CRM, your image gallery host, your website host. Now is the time to examine what value they are offering, and trim the fat.
8. Pivot to elopements and engagements
These are going to boom this year. Social distancing and tighter budgets mean brides and grooms are going to be looking closely at smaller affairs. Get in touch with the businesses around you that run these and see what partnership you can set up. Look at your packages and consider adding an elopement option. Work on increasing your visibility on google (web SEO) and instagram (hashtags).
9. Be flexible with your pricing
A tricky one. Take care not to undervalue yourself. If you reduce your rates you'll also be tearing down the industry around you. But consider tiered pricing and creative packages.
The reality is that our economies could take a major hit, and budgets are going to tighten. Make sure you have an option for those who love your work, but don't have the funds to hire you for your biggest package. Weekday options are a great way to broaden your market.
10. Be business-like with your clients, but be fair.
Cancellations and postponements are coming in thick and fast. Steer couples towards postponements. Urge them to consider weekdays for their new dates. And where they ask for refunds, consider what they're asking on a case-by-case basis. At times we need to weigh our conscience against keeping our finances afloat. It's a tough predicament. Be guided by the law, and also consider the circumstances of the couple. They're often doing it even tougher than we are.
There are no easy answers for this predicament. One option for postponements is to ask for couples to pay 50% of the agreed fee on the established date, and the rest by their rescheduled day. This will at least ensure short-term cash-flow and discourage outright cancellations.
11. Consider alternative income streams.
This is an option that might become increasingly necessary for many of us. Getting an extra job or income source is not a sign of failure: on the contrary, it can be a smart strategy, particularly in the short-term.
No good business thrives on desperation, and stress is anathema to success. Take some anxiety away by seeking other sources of funds. This is a great idea not just for wedding professionals in the current climate but for anyone testing the waters in this industry. Easier said than done in many cases, but worth looking into.
[Related Reading: Here's How The Coronavirus Will Impact The Photography Industry]
12. Plan ahead.
And I mean well ahead to the brave new world after this crisis is over. There are still many unknowns, but one possibility is that there will be a bounce-back, and that all those couples who couldn't get married now will cause a bottleneck of inquiries for end-of-year dates and for 2021. It may be that lean times will be replaced by an overload of work in a short space of time.
There are solutions for this. Outsourcing is one way to work smarter, and enable you to handle an increased workload without burning out.
Post shared by Van Middleton – a former journalist who's now a wedding photographer with 10 years' experience. Find more of Van's work on his Wedding Website & follow his Instagram here.
*Images & Post Shared with Permission from Van Middleton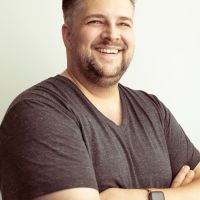 David J. Crewe
David J. Crewe is a full-time commercial photographer and Senior Editor with SLR Lounge. Based out of both Southern California & Las Vegas, Nevada. View his work and blog:
DavidJCrewe.com
Follow his Instagram:
@DavidJCrewe