Lightroom, Photoshop, Capture One and more of late Affinity Photo are the post processing softwares that get the most press, as they demand the most marketshare. But there's a significant love for Nik Software that seems to last forever, and loyalty seems to be paying off because the new Nik Collection is out, and better than ever.
Google acquired Nik in 2012 and many of us in the photo world assumed that a giant like Google would do tremendous things with it, but it was the opposite and support dwindled until it vanished last year, at which point DxO picked up pieces and we all hoped it would put them back together. That, of course, was then thrown into serious doubt as DxO itself dissolved into shambles and broke apart.
However, DxO issued a statement in April that Nik would live on and a new version would be coming soon. Here, just a few months later and against all odds, that day has come and a new Nik Collection 2018 is available.
The first thing to notice is that Nik is no longer free, but the cost is currently only $49.99 as an introductory offer until July 1st, at which point it will jump to $69.99. There is also a 30-day trial which would give you just enough time before July 1st to try it and see how it fits.
Those unfamiliar should know that Nik Collection is called that because it's a suite of software plugins which do everything from colour correction to film looks, HDR, sharpening, and the black and white conversion that may be its greatest claim to fame.
It warrants stating that this is a bit more of a 'professional' approach to Nik than we've seen in recent years as it fully compatible with all 64-bit Mac and Windows units, Lightroom Classic CC, Photoshop CC 2018, and Photoshop Elements 2017/2018.
In addition, Nik will have active customer support, all of which suggests we can expect future development and modernization of the collection. It's an exciting time, and we look forward to seeing what's become of Nik in the new era.
You can find out more and download the trial version of Nik here.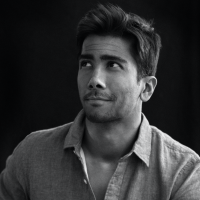 Kishore Sawh
A photographer and writer based in Miami, he can often be found at dog parks, and airports in London and Toronto. He is also a tremendous fan of flossing and the happiest guy around when the company's good.