On the heels of Nikon's 100th anniversary and celebratory limited edition line of cameras came Canon EOS' 30th birthday, and in recognition, Digital Camera Warehouse created a video timeline honoring EOS camera models, offering a visual history from the 1987 inception of Canon EOS cameras all the way to the most recent release at the time of this writing, the 77D. It's interesting to see some of the earliest, oddly shaped digital iterations in the EOS family in comparison to the modern bodies and watch the progression chronologically. For any very early EOS adopters, this should be a nostalgic trip down memory lane.
Noteworthy moments in the 30-year timeline
In March 1987, Canon made their big introduction to today's EF lenses and the EOS 650 was the camera to usher in the change from Canon's former FD mount, though curiously Canon did introduce an FD mount camera in 1990, three years after the integration of EF glass which was to become the sole mount going forward.
In May of 2000, Canon's D30 (yes, like Nikon's current naming format) became their first "house-made" APS-C DSLR with a 3.1-megapixel CMOS sensor. Earlier digital explorations had used rebranded Kodak sensors.
November 2001 brought Canon's first professional digital SLR camera, the EOS-1D, with a whopping 4.1 megapixels and an APS-H CCD sensor. It was ahead of its time with 8fps continuous shooting and possessed some notable features that haven't been repeated since – an X-sync speed of 1/500 and a maximum shutter speed of 1/16000.
September of 2002 brought a big release for Canon and the DSLR world in general – the EOS-1Ds was Canon's first ever full-frame camera. For perspective, Nikon didn't introduce a camera with a full-frame sensor until 2007's D3.
2003 was the beginning of consumer DSLR cameras as we know them with the introduction of the first Digital Rebel, also known as the EOS-300D and Kiss Digital. If you've wondered how Canon captured the lion's share of the DSLR market, this is where it all began.
In February of 2005, Canon made its first of two modified DSLRs designated for astrophotography, the 20Da. It has a different IR filter specifically designed for astrophotography. It was discontinued in 2006 with no follow-up until 2012 when the 60Da was released.
In August of 2005 Canon made a huge step toward modern DSLR technology with the introduction of the 5D, the first full frame camera with a "standard" body size – not the gigantic professional bodies.
2008 saw the introduction of DSLR video, pioneered by Nikon in their D90 which shot 720p HD.  Canon followed by implementing DSLR video on a full-frame camera with 1080p capability, the 5D Mark II, announced late that same year. This is when DSLR video really got serious for professional purposes. The 35th season of Saturday Night Live had an opening sequence filmed using a 5D Mark II, a 2010 episode of "House" was shot on a 5D Mark II, and a number of high-budget Hollywood movies contain 5D Mark II shots, to name but a handful of instances where this camera was used in a professional video capacity.
2011 brought the EOS Cinema system with the EOS C300 and the introduction of Canon's cine-lenses. This series was updated with 4k cameras in 2012.
In June of 2012 Canon finally hopped aboard the mirrorless train with the introduction of their compact APS-C mirrorless EOS-M, though not a particularly serious contender in the mirrorless market.
In September of 2012, the Rebel T4i was introduced featuring the world's first touchscreen on a DSLR.
September 2016 finally brought what DSLR videographers had been requesting for years – a Canon DSLR with 4k video capability. It arrived with much fanfare (and palpable dismay) in the current  5D Mark IV.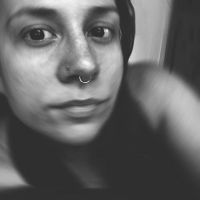 Holly Roa
Seattle based photographer with a side of videography, specializing in work involving animals, but basically a Jill of all trades. Instagram:
@HJRphotos