When renowned video-light and photo light makers, Light & Motion and Elinchrom respectively commune for a strategic partnership, the creative audience-at-large has reason to be curious and excited. The excitement around the announcement was swiftly rewarded with the new Stella Pro 5000 RF and the Stella Pro 8000 RF continuous lights.
Light & Motion's Stella line comprises lighting solutions that are battery-powered, powerful, weather proof LEDs that are suitable for rugged use for video and stills photography, and the new offerings continue in that vein. The new Stella Pro RFs are portable, weatherproof and balanced at 5600 Kelvin.
We know that it wasn't long ago that Elinchrom opened its Skyport Protocol to those who wished to make use of it, and this partnership sees that added functionality in these lights. That means the new lights can be controlled wirelessly from the EL Remote that can control 20 cahnnels, 4 groups, and the entire spectrum of power output of the lights.
The new remote is also able to control up to 20 lights at a range of up to 656'/ 200m outdoors and 197'/ 60m indoors. As per the press release, "This shared technology also potentially allows the Stella RF lights to be controlled by the new Speedmaster L858D-U with the Elinchrom/Phottix module and the Litemaster Pro L-478D-U-EL."
In addition to singular light availability, the new lights will be offered in 'Pro Kits' that the company says are in response to popular demand.The new 5000 RF Action Kit and a Stella Pro RF 8000 Kit will be:
Housed in a custom Tenba BYOB + Packlite Bundle, they will include the new Elinchrom EL Remote Control for Stella plus all of the necessary mounting accessories and light modifiers to help content creators take full advantage of this game-changing light, now with the ease of radio control.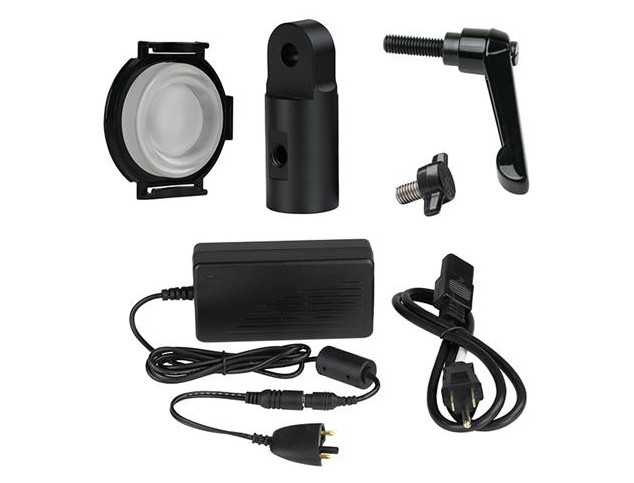 All three Stella Pro Kits from Light & Motion (125, 225 and 555) will now include the new Stella Pro 5000 RF and the new Elinchrom EL Remote Control for Stella. An all-new Stella 888 Pro RF Kit has also been added for people who need maximum output. In addition, a new custom rolling case has been created by Tenba to address the challenges professionals have working on set. Specifically, the new design allows easy access to the most essential equipment and the contrasting color interior lining speeds up location of small parts and accessories. In addition, a custom Tenba BYOB + Packlite bundle is also included in the updated Pro Kits, giving users a solution for when they need to travel fast and light.
You can check out the current line of Stella Pro lights here.
Pricing:
Stella Pro 8000 RF (cat# 850-0388-A) – $2,199.99
Stella Pro 5000 RF (cat# 850-0387-A) – $1,999.99
Stella 5000 RF Action Kit (cat# 860-5000-K) – $1,999.99
Stella 8000 RF Action Kit (cat# 860-8000-K) – $2,199.99
Stella 125 Pro RF Kit (cat# 860-1251-K) – $2,999.99
Stella 225 Pro RF Kit (cat# 860-2251-K) – $3,599.00
Stella 555 Pro RF Kit (cat# 860-5556-K) – $5,599.00
Stella 888 Pro RF Kit (cat# 860-8888-K) – $5,999.99
Elinchrom EL Remote for Stella (cat# EL19300) – $129.95
Specs 8000 RF:
High Output "Chip on Board" LED
Certified TLCI 93+, CRI 90+, CCT 5600 Kelvin
Output up to 14,420 Lux at 1 Meter
Rechargeable Li-ion battery for 1 – 4.25 hours of cord-free operation
Integrated variable speed fan with low decibel levels automatically turns on when light output exceeds 5000 lumens
Sophisticated flicker-free design
Regulated lumen output – does not fade during use
Dimming with continuous control
Controlled focus from 120° down to 50° & 25°
Broad range of accessories including Profoto, Elinchrom, and Chimera adaptability*
OLED Digital Display for precise readout with power output, battery, and charge status.
Runs off wall power, DTAP, 11 – 25V
Fast Charge of 2 hours, 80% Charged in 1.5 hrs**
Certified performance (FL-1 Standard)
Intuitive three button interface provides fast, precise output control and navigates settings menu
Includes New RF Technology:
Built in EL-Skyport transceiver supports up to 10 frequency channels and 4 light groups
Control 20+ lights with range up to 200 meters (outdoors) and 60 meters (indoors) with EL-Remote Control For Stella Pro ( Not Included)
Wireless firmware updates allow professionals to keep current with all future technology updates without losing time/work
*Compatible Accessories: Chimera Micro Softbox MFR #1355, Profoto OCF Softbox 2′ OCTA & Profoto OCF Speedring (w/Profoto Adapter), Spinlight 360® Modifiers
**When plugged into an external power source max light output will be 6000 lumens to protect battery
***Certified to professional standards – May vary depending on battery temperature
Included
Stella Pro 8000 RF spLED light
Includes: 50° Optic
Speedring Gel Holder
YS Mount Pro
C-Stand Mount
High Leverage Handle
Power Supply 24V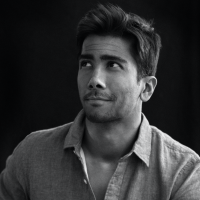 Kishore Sawh
A photographer and writer based in Miami, he can often be found at dog parks, and airports in London and Toronto. He is also a tremendous fan of flossing and the happiest guy around when the company's good.