Even though light sticks (or light wands) had been around for a while, I have noticed a recent increase in popularity, and this growing tool trend has been visible inside both the film and photography communities. The versatility of the light stick is so convenient that more and more professionals are adding it as a new addition to their equipment list.
The creative flexibility this tool possesses served as inspiration to create this new tutorial video explaining some of the many useful ways you can use this type of light in studio photography.
Important Features of a  light stick / light want:
Hand held – The light is portable and it can also be mounted on a stand.
Rechargeable

– No need to carry a portable battery or depend on power outlets.

Remote control (some)

 – Easily controlled from a distance

Color temperature variability

– Color tone options for different light moods.

Size

– It fits anywhere and it can be easily stored.

Shape

– Its linear shape makes it easy to create a variety of light prop designs for video or creative photography sets.
I took advantage of these features and decided to show three useful ways to incorporate them in photography; As a key light, mixed with a second light, and as a set prop. The results looked pretty cool and these are just a few examples of everything you can achieve with the use of a light stick.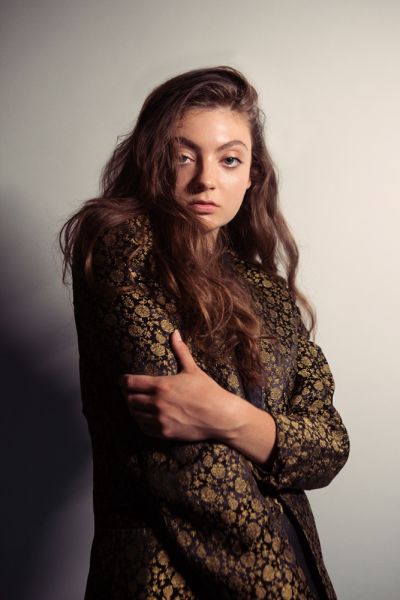 I used the EDGE Light from Smith Victor for the creation of this video, but you can find a variety of similar light sticks available in photography stores. If you want to give it a try, below is a list of options to review:
For more details and specific tips, make sure to watch the video below. If you want to see the complete set of images shot in the video, don't forget to visit my website www.elainetorres.la and follow me on Instagram for more inspiration.
Elaine Torres
Elaine Torres was born and raised in Puerto Rico, and is currently an Editorial and Portrait photographer based in Los Angeles, CA. Elaine graduated from the Academy of Art University in San Francisco with a Master's degree in Art for Commerce Photography, specializing in color and visual composition. Her passion for sharing her knowledge in creative photography led to the launch of her YouTube channel, where she shares studio tutorials and photography related videos. You can also find her tutorials featured on photography channels and blogs like ISO1200, SLR Lounge, Fstoppers, Flash Mates, Good Light! and Adorama TV, where she recently got included as one of their hosts. "I take pride in my Hispanic culture, and I represent it in the way I work with color and light. My goal is always to awaken curiosity in everyone who looks at my work, to spark the interest to ask questions and admire the combination of beauty and oddity."