Any professional photographer will tell you, the more you shoot, the better you get. You've heard it time and time again, and that couldn't be truer when starting up a photography business. Working with clients and learning how to interact with them takes time. Whether its posing, working with large groups of people, or simply just the social aspect of learning how speak to people while having a camera to your face…takes practice. The problem is that practicing these things can be difficult as you sit at home staring at all your nice pretty camera equipment, but no one to practice on.
What if I was to tell you that there are large groups of people that would absolutely love to have you photograph them and their friends, and not only that, help you network and advertise your work to get your name out there? Well…it's true.
There are a ton of non profit organizations and charity groups out there that don't have the budget to hire a photographer for their events and often rely on anyone in their group to bring their camera along. These organizations will often reach out to local professional photographers and ask them to donate their time, but all too often, the photographers they reach out to don't have the time to donate due to their busy schedules. This is an awesome opportunity to photographers that do have the time and could take advantage of not only helping out great organizations, but add to their portfolio and get the experience.
Non profits are always looking for a good photographer willing to donate their time for their events. You can google non profit organizations and charities in your area and reach out to them. Depending on the organization, some hold more events than others, you can really benefit from the practice and experience with shooting large groups of people, in all different settings. I have personally donated my time to several groups like this and have built relationships with a couple of the bigger ones that have been awesome to work with. One of my favorites that I have teamed up with recently is the Big Brothers Big Sisters of America, which has groups across the US. They are a great group to work with and are a great resource for networking. They allow me to use any images I like for my own advertising and also take care of all the release forms that legally cover the sharing of the photos online.
Teaming up with a non profit or charity has a lot of benefits, and can be an excellent opportunity for any photographer looking for the experience, practice and adding to their portfolio, especially when getting a business up and going. Oh yeah, and lets not forget…you'll also feel really good about helping them out, especially after you see how appreciative they are when they see the awesome shots you have to give them. Here are three ways you can benefit from working with non profits:
1. EXPERIENCE – The more you experience you can get photographing groups of people the better, especially for wedding photographers. Photographing large groups of people in different environments can often be a little intimidating for anyone new to the wedding photography business, the more experience you get, the more comfortable you'll get.
2. PRACTICE – As retired 76er Allen Iverson once said…"Are we really takin 'bout practice?" YES! Practice is huge when photographing people, especially at events. Not only practice with your gear, but also with your communication skills and posing. Working with non profits can be a great opportunity to practice using different gear, different lighting techniques, and other things that you can't necessarily play around with at a wedding that your being paid to photograph. It's also a great opportunity to practice working alongside with a partner if your not the only photographer in your business. Working along side of another photographer can take a little practice, which is also something you need to get good at.
3. NETWORKING – Working with non profits is an awesome way to network and meet new people. Not only do you get the chance to hand out business cards, host the photos on your website for everyone in the group to see, advertise through the group, but most importantly…meet a wide range of people and make new friends. The more people that get to see your work and like the photos you took of them, the more likely they are to use you for other events or refer you out to their family and friends.
Conclusion
When trying to get a business up and going, or in the early stages of a photography business, the biggest hurdle is advertising yourself when…well, you don't have much to advertise. Consider donating your time to non profits for win-win combination.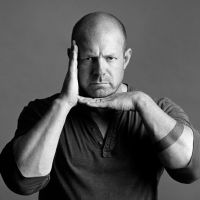 Jay Cassario
Jay Cassario is a fulltime photographer from South Jersey, owner of the multi-photographer wedding and portrait studio
Twisted Oaks, and Brand Ambassador for Leica Camera USA. WEBSITE:
Jay Cassario Personal Facebook:
Jay Cassario Business Facebook:
Twisted Oaks Studio Google Plus:
Jay's Google + Twitter:
@JayCassario