Ahh, aren't we always in search for a way to optimize our post processing. In the unrelenting quest of moving forward, of advancement, photographers and retouchers are always eager to find the next 'best thing' to make retouching quicker, smoother, more precise, and for some, more painless. Generally speaking, we make edits to our images using a standard stable of software and make adjustments through the graphic interface with a mouse click. There's little organic and tactical about adjusting in this way, and there's great appeal to find a method that sort of bridges that barrier between pixel and pointer, and that's where modular controllers come in.
A company called Palette has recently, after years of raising funding for R&D, released their tactile modular control interface aimed squarely with photographers and retouchers in their crosshairs. It's a pretty little modular control system that connects various sliders and dials with magnets and looks like something you might imagine Apple would've designed in the 80s, in a good way. The main objective is to improve your retouching with the precision afforded by physical touch versus tangling with on-screen digital controls.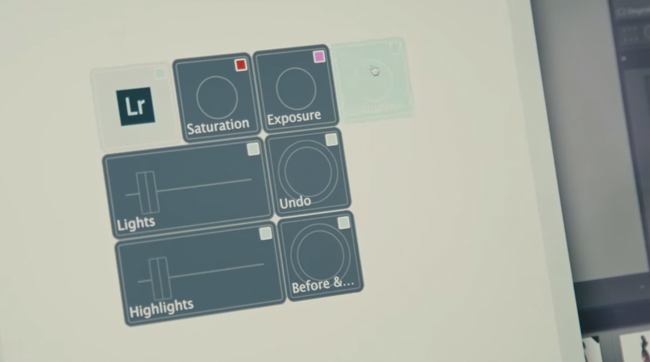 The system is powered using a USB cable up to 16 modules, and if you use more than 16 (it can handle up to 32), you'll need separate DC power. Still, I'd imagine 16 is more than enough for most. You can arrange all the modules in any way you'd like, and the software detects their location on the fly. Within the same software, you then assign inputs to software functions using either presets or doing it manually, so it's all rather customizable.
You can further save the settings as user profiles, and each module can be lit in a specific color for better identification. This all sounds great and even better when you consider that Palette has also been designed in conjunction with software you already use, like Lightroom and Photoshop. Add to that, you'll receive a 20% discount on the Adobe Creative Cloud Photography Plan with purchase of a Palette kit. You get 1 Core, 2 Buttons, 1 Dial, and 1 Slider for $199 and up to $499 for the 15 module kit.
Sounds great, and you and I both want one right? Well, not so fast. There's little novel at this point about tactical modular controls for photo editing software as many other options exist. Also, Palette does seem to have a rather major flaw at this time, and that's the fact the modules aren't motorized. This is problematic because it generally means a lack of precision, which means more fiddling, and that means a slower workflow. It also would appear that the values would need to be zeroed between each edit, as the sliders in Lightroom will adjust automatically to where the Palette slider/knob is as you move to the next image. That would seem annoying, and perhaps there will be a software fix for this to come.
Can you wait, and should you, are questions you'll have to answer. If either are a 'no' I'll understand because here's what I would do instead: buy a Pfixer Controller for Lightroom & Photoshop. With Pfixer, you get a more solid and motorized MIDI controller, fully customizable, and software that integrates directly with Lightroom and makes set-up rather easy. You can also use software like Knobroom or Paddy to use if Pfixer's software isn't perfect for you. A great thing too is the panel itself is a Behringer BCF-2000, and you can get it from B&H here. If you already have one, just buy the Pfixer overlay for $20 to see the controls as you should.
You can get the Behringer BCF-2000 with 8 fully customizable motorized faders, 8 encoders and a host of buttons allowing for access to 116 of LR's presets, functions and brushes for $299 and $99 for the Pfixer software, or get the bundle for $359. The comparable 15 module kit from Palette will run you about $500 – and its not motorized, and has less functionality – though it's prettier and possibly more mobile.
And, of course, if you have an iPad and want something truly portable, then you may do well to keep up with the CTRL+Console Lightroom Controller, which should be hitting stride. We reviewed a preview version a few months back. Find it here.
So there you have it…take your pick. I've made mine.
It should sort of go without saying too, that if you're going route, you should really, REALLY have a deep understanding of Lightroom. With a deep knowledge of LR under your belt and a system like this, you would be an utter post processing monster. If you want to feel that power and see what can be done with it, our Lightroom Organization and Workflow is about the best resource to take you past what you thought you could do with Lightroom and become a power user. You can learn more about it here.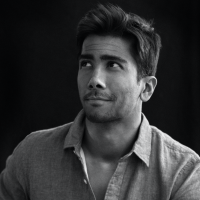 Kishore Sawh
A photographer and writer based in Miami, he can often be found at dog parks, and airports in London and Toronto. He is also a tremendous fan of flossing and the happiest guy around when the company's good.