Youtube has become one of the largest free educational resources out there for photographers seeking answers to many popular photography questions, and to learn new techniques. With the millions of online tutorials available it can be hard to sort the wheat from the chaff to find will work for your wedding photography skill-set and business. Luckily, we've come up with a roundup of our best wedding photography YouTube tutorials to date!
For a guide on creating consistently incredible imagery throughout the wedding day check out our Wedding Workshop series that navigates you through the challenges of communication, bride & groom portraits, wedding ceremonies & so much more! 
Join Premium
Client satisfaction & customer service aren't topics that you find a lot of free information about across the interwebs. Usually, such topics are lumped in with business courses or briefly discussed in workshops, but satisfying your client is the foundation of your business. Pye gives us 10 ways to amaze & impress your wedding photography clients throughout the wedding day in this excerpt from Wedding Workshop 1 – Communication & Planning.
It can be hard to get a groom comfortable enough to strike a pose in front of the camera on one of the biggest days of his life. This short video is packed with photo poses for men that are bound to yield flattering & classic groom's portraits. For more guidance check out Photographing the Groom!
This tutorial helps you achieve the perfect light for bridal portraits and all you need is a simple 5-in-1 reflector and a window of light! Bridal portraits & posing is by far one of the trickiest challenges we face as wedding photographers, that's why we created a course dedicated to Photographing The Bride.
Regardless of whether this is your first wedding or 50th, it can be difficult to know when to upgrade your gear or gauge whether or not you have the right lens on hand for wedding photographs. We looked at over 10,000 couples session images to determine what our favorite lenses. Couples portraiture can make or break your career as a wedding photographer and our workshop, Photographing the Couple, combats couples posing, creative lighting, and more!
So many moments come together to make up a wedding day, and with them come as many opportunities for things to go right or – unfortunately – wrong. One of the greatest benefits of participating in a community bursting with wedding photographers, however, is learning from each other's mistakes so that we can avoid making them ourselves. If you struggle with capturing journalistic photos of your couple during their wedding ceremony we highly suggest you check out Photographing The Ceremony!
One of the easiest tools for getting more clients, working with the best vendors in the industry, and getting published in wedding magazines is to photograph incredible wedding details. When it comes to marketing your wedding photography business, wedding decor photos play a huge role in catering to brides. We know that lighting can be tricky depending on ceremony & reception locations so we built a complete guide to Photographing Wedding Details.
Join SLR Lounge Community Directors, and award winners, Amii & Andy Kauth of Sunshine & Reign Photography as they interview award winning wedding photographers about their success in the industry and how they achieved some of their favorite images. You can see all of their Facebook Live interviews here!
For comprehensive tutorials on all things wedding photography related, check out our Wedding Workshop series and get exclusive access to new workshops as they finish production!
SLR Lounge's Best Wedding Photography Tutorials & Tips
10 Ways To Amaze & Impress Throughout The Wedding
Photo Poses For Men
Flat Light For Flawless Portraits
Favorite Lenses Used For Over 10,000 Couples Portraits
10 Easily Avoidable Wedding Blunders From 200 Wedding Photographers
Wedding Photography Marketing
Honorable Mention: Wedding Photography Success With Amii & Andy Kauth
Join Premium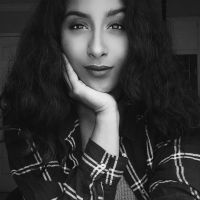 Shivani Reddy
Shivani wants to live in a world where laughter is the cure to pretty much everything. Since she can't claim "Serial Bingewatcher" as an occupation, she'll settle for wedding/portrait photographer at Lin and Jirsa & marketing coordinator here at SLR Lounge. For those rare moments when you won't find a camera in her hand, she will be dancing, eating a donut, or most likely watching Seinfeld. Follow her on Instagram:
@shivalry_inc