When photographing couples you want to make sure you're capturing their character in their photos, and when they want to do something goofy you better be prepared. Check out the video below to see how we captured Jackie and Ryan's goofy side.
FRAMING THE FRAME
When I'm on shoots I have the mindset that I'm there to bring out their vision and personalities in their photos. Jackie put some shots with a picture frame in her moodboard and like a sailor I was on board with the idea. With these frame shots I like to make them more fun and interesting rather than just have them stand there and "pose" through a frame. Sometimes I'll start this shot with a funny look countdown, where I basically count down from 10-1 and instruct them to give me a different expression every number.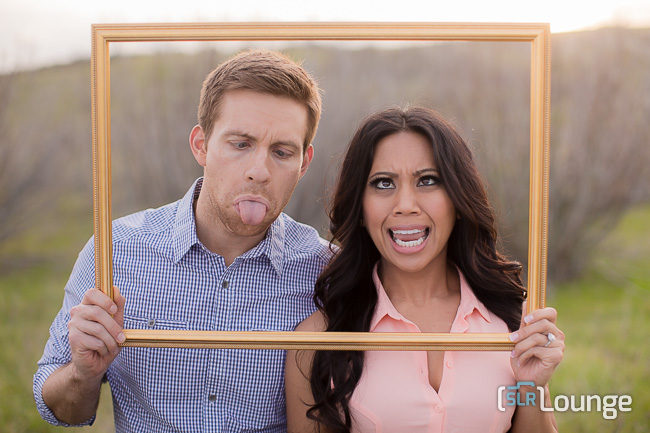 READ BETWEEN THE FRAMES
Another thing to look out for is the in between laughing shots. Every single time I do this count down, the couple will burst out in laughter. You want to make sure you capture these hilarious candid moments.