One of the improvements of the ever-popular Canon 5D Mark III over the Canon 5D Mark II is the inclusion of both a CF card slot and an SD card slot. It allows the photographer the flexibility of recording to either an Secure Digital or a CompactFlash card, or both.
Well, according to photographer Jeff Cable (as reported by BorrowLenses.com) it turns out that using the SD card can cripple the mkIII's buffer and write speed. The 5D mkIII utilizes the faster UDMA7 CompactFlash protocol that allows you to attain up to 90MB/sec of write speed with high performance CF cards such as the SanDisk 16GB Extreme Pro CF UDMA 90MB/s and the Lexar Professional 1000x 16GB CF Card. However, for some unknown reason, Canon does not support the faster UHS-1 (ultra high speed) standard for SD cards, which means that no matter what SD card you use, the 5D mkIII will always revert its speed back to 20MB/sec instead of the faster 45MB/sec UHS-1 speed.
What's worse, when there is both an SD and a CF card in the 5D mkIII, the DSLR will automatically default BOTH write speed to the slowest card. This means that expensive 90MB/sec professional CF card that you are using will perform like a cheap 20MB/sec SD card. So if you are a photographer who needs to shoot a lot of photos quickly, the best advice that Jeff suggest is to only have your CF card in your 5D mkIII.
So have you experienced this issue when taking a lot of photos at once? Post Production Pye has verified that this phenomenon is something he has noticed.
To learn more in-depth of this issue, you can visit the original article on Jeff Cable's blog. Thanks to BorrowLenses.com for the find!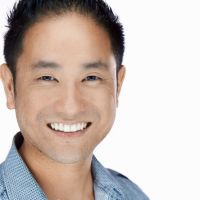 fotosiamo
Joe is a fashion and commercial photographer based in Los Angeles, CA. He blends creativity and edge with a strong style of lighting and emotion in his photographs.