Pre-conclusion Conclusion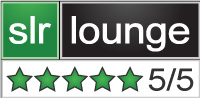 Whether you are an enthusiast, a professional, or a student in photography, retouching, or graphic artist/designer, a tablet can really change your workflow and make you a lot more productive. And boy, does Wacom deliver! The Intuos5 is an excellent graphic tablet and after using it for a week, I can see why Wacom's tablets are the standard of the photo and graphic industry. It really does make it hard to go back to a mouse or a trackball for retouching after you spend time using the Intuos5 (or any Wacom tablet in general). The degree of precision and touch sensitivity, not the mention the natural feel of using the pen makes it way easier and faster to work on Lightroom and Photoshop. I started out retouching a year ago with the original Bamboo, but just graduated to the Intuos5 Medium size and never looked back.
I gave the Intuos5 a highly enthusiastic 5 Stars and the SLR Lounge approval because the new customizable multi-finger gesture feature almost doubled the productivity of the tablet from previous versions. Another improvement over the Intuos4 is the heads up display for the touch-sensitive ExpressKeys buttons and the radial menu. Rather than having to look down at your tablet to see what function you have selected, a temporary display pops up on your screen to show you what you are going to use. This makes it quicker to use and allows you stay tuned in to your work.
The only feature that I haven't explored is the optional wireless accessory that is available for all the Intuos5 tablets. I don't really move my Medium size tablet around, but I may opt to get the Small Intuos5 and have it run wirelessly so when I go on location with my laptop, I can use that without having to fuss with wiring.
Highlights
Touch Gestures: With the advent of the iPhone, iPad and other smart devices, as well as the introduction of multi-touch gestures to some laptops like the Macbook Pro, it's great to see that Wacom had followed suit and introduced some very smart touch gestures on the Intuos5 that can be customized for each individual applications.

The two and three finger gestures, with the exception of "three fingers tap & hold", are not customizable and you just check the gestures you want. The pinch zoom and the pan and scroll works pretty effectively, as well as navigating with the three finger left/right swipe to navigate in Bridge and Chrome web browser. I checked off the Four Fingers swipe left/right for switching application because I find that their method for switching is pretty fiddly. It's better to use the Flip 3D.

The four and finger gestures, except four fingers swipe left/right, are really where you can set up some custom gestures. There are a some Photoshop shortcuts that you can set up and you can also record keystrokes. For example, in Photoshop, I set it up so I can quickly switch back and forth between Brush and Heal Brush, while in Bridge, I use the four finger swipe down to quickly reject photos.

In addition to the multi-gestures, the Intuos5 allows you to set your own shortcuts for their ExpressKeys and Touch Ring, which is on the side of the tablet. You can set your tablet with the keys on left side if you're right handed, or left side if you're left handed. You can even have the buttons on the bottom or on the top if you prefer to work on your tablet in portrait mode.

When you graze your fingers on the keys or the Touch Ring, the on screen display pops up so you know where you are. This is good because if you look at the actual keys, they are not that easy to see because they blend into the tablet. So all you have to do is look at your screen when you want to use those buttons and rings. This is different from Intuos4, which has little displays on the tablet itself for the Medium size tablet and up, but not on the Small size Intuos4.All of the Intuos5 tablets have the on-screen display.

The Touch Ring also has a middle button to cycle through for different wheel scroll functions. In Photoshop, I set up the Touch Ring to go through Brush Size, Cycle Layers, Zoom, and Step Forward & Backwards through History.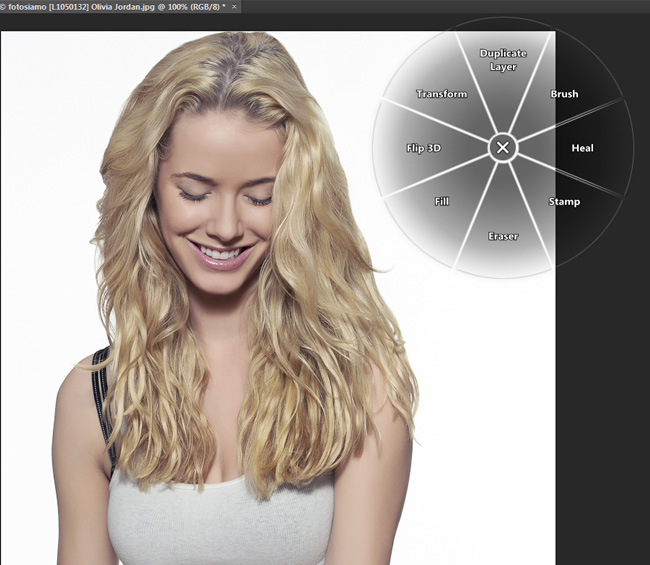 The last cool shortcut feature that you can set up is the Radial Menu. This is set up by default linked to the "Three fingers tap and hold" gesture. When you do that, a ring of shortcuts pops up around the cursor. There are eight pie slices that you can also customize to some sort of shortcuts, and just like everything else, you can assign different slices for each application
Pros
1) All of the customization that is possible with the multi-gestures, ExpressKeys, and the Radial Menus! As long as there is a keyboard shortcut for that command, you can put it unto one of custom functions above! I already went through it, but yea, just love these features.
2) The refinement in the pen pressure compared to using a mouse or a trackball. Not only is there 2048 levels of pressure, but you can really fine tune the amount of pressure you want to have. Using a pen for retouching just feel so much more natural, and it makes it so much easier to lightly brush in something or to mask off fine detailed areas like around the hair. On top of that, the tablet can also sense

On top of that, the pressure curve can be set to so it's not a linear. For me, I want to have more control on the light pressure level, so I adjusted my curve so it takes a bit more pressure for those light touches.
3) Although I don't have the wireless option with my review unit, is probably going to be a very useful accessories for those who brings their tablet everywhere, or want to connect to a larger display unit, like an HDTV. And of course, less clutter is always a welcome addition.
Cons
1) The Four Fingers Swipe Left/Right to switch application on Windows is pretty fiddly because it doesn't switch properly sometimes and other times, it sticks so when you think you already switched application, you end up switching to another application when you flick left and right. Flip 3D is a bit better, and you can record the keystroke for it as Windows+Ctrl+Tab. You can't remap Four Fingers Swipe Left/Right, though. I wish you can remap that as well as some of the other 2-3 finger gestures.
2) This is a minor thing, but the finger scrolling also doesn't work the same as Wacom pen or any tablets and smartphones for that matter. On the Intuos5, if you flick up, you scroll up and if you flick down, you scroll down. With the iPhone, Android phones, iPads, and Android tablets, if you flick up, you scroll down and if you flick down, you scroll up. So if you're used to the new way of navigating by flicking, you will have to get used to Intuos5's way of flick scroll. Hopefully, Wacom will provide the option to flip that around in their next software update.
3) So I know that I've been raving about the on screen display, you really have to train yourself to not try to look around for the specific buttons to press and just depend on the on screen display. This is because while the all black body is very stealthy and sexy, the Expresskeys and Touch Ring are pretty hard to see. So train yourself to not to hunt for those buttons.
4) The radial menu, which I love, doesn't always pop up when I use the three finger hold. Not sure why, but hopefully this issue just require an upgrade in software or driver.
Conclusion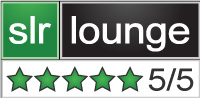 These cons are pretty small things to me, of course, and overall, you can see how excited I am with the Intuos5. Coming from a Bamboo, Wacom's new tablet is simply phenomenal and I use it more and more often. There is just such an ease of use and control that you get when you use it in softwares such as Photoshop and Lightroom.
But what if you already have an Intuos4? Are the changes enough to buy a new one? Well, I think it the Intuos5 is a little more than just evolutionary, but of course not revolutionary. But the addition of the gestures and the on-screen display will only help to make you get more done with less effort and less time. Just like upgrading to a bigger monitor or upgrading from the Canon 5D mkII to the mkIII, it is going to be up to you and your budget, because while the 24″ monitor and the mkII still do a great job, the 27″ monitor and the mkIII will just do those job better. If it is within your budget, I highly suggest taking the Intuos5 for a spin!

For the rest of us who don't have a tablet or have an older or smaller tablet, like my Bamboo above, I have to say that the Intuos5 is highly recommended and is a must for pro photographers, retouchers, and enthusiasts!
Look for the Intuos5 on Amazon.com and other retailers!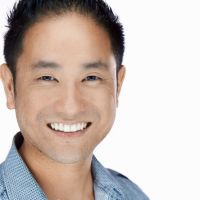 fotosiamo
Joe is a fashion and commercial photographer based in Los Angeles, CA. He blends creativity and edge with a strong style of lighting and emotion in his photographs.