Fanboys and girls of the smartphone camera arena, prepare to set your biases aside and pick a favorite from this blind comparison between five of the top phones in which a camera plays a large part in a consumer's decision to buy.
Marques Brownlee has taken five top smartphones and pitted them against each other and placed them side-by-side for your viewing pleasure/discernment. He's used them in eight different scenarios in automatic mode with HDR enabled, and the differences are, for the most part, fairly noticeable. Whereas a shot taken with a Canon DSLR vs one shot on a Nikon may be tough to distinguish, these smartphone cameras all have a characteristic look.
Phones Tested (in No particular order)
Google Pixel XL
iPhone 7 Plus
OnePlus 3T
Differences in white balance, contrast, and low-light performance are the most obvious, but there are also differences in sharpness and detail to be noted. Also worth mentioning is that portrait mode on the iPhone 7 Plus was not used as there isn't a head-to-head comparison to be had, but in a sense its camera has been shortchanged since that's a major feature and selling point most definitely worth a consumer's consideration.
Have a look, and let us know what you notice and what you prefer in the comments. I recommend making your choice before checking the video to see which is which – you may be surprised what you've picked, especially if you think you already have a favorite. Once you've made up your mind, you can jump to the reveal here. Click each photo to view larger, and on its own.
You'll hear time and again that the best camera is the one you always have with you, and in 2017 that camera is almost guaranteed to be attached to a smartphone. While there are certainly other factors to take into account, like operating system and ergonomics, the camera on your smartphone can either inspire you to whip it out and use it all the time if you love the results, or it can disappoint and stay in your pocket, so choose wisely. If you're in the market now for a new smartphone, hopefully this will help you decide.  Keep an eye out for our upcoming review of the Huawei Mate 9's camera as well – another contender in the top cameraphone league.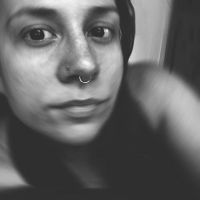 Holly Roa
Seattle based photographer with a side of videography, specializing in work involving animals, but basically a Jill of all trades. Instagram:
@HJRphotos