Introduction
Every day, new photographers join our industry. They come into the photography industry admiring those that are established professionals. They come in with the hope that one day, they will be able to create images like those they look up to.
Meanwhile, those that of us that are more established as professional photographers tend to forget our past. We forget just how bad we were when we first started, and we forget how to empathize with those just joining our industry.
Ask any professional photographer, it takes non-stop education, struggling, practice and continual hard work to get to where they are today. It's not sexy, it's often times not fun, and unfortunately, it's not really talked about during most workshops and educational experiences.
So, I asked each of my peers to show some of their earliest work promising I would do the same. These are literally our first attempts at creating a "professional" image. I applaud each and every one of them. It's a humbling thing to go back and see your beginnings. On top of that, it's 10 times more humbling publishing and showing these images to the world. Images that we often wish we could simply forget.
Those entering the industry, know that we all started in the exact same place. Those established in the industry, educate and lend a hand knowing that these so called "newbies" are the future of our industry. Enjoy the images along with their tips and wisdom.
Kara Miller of Kara Miller Photography
Follow Kara on her website, Facebook, and Instagram.
Kara's Tip: Learn first how to look for beautiful light, and then how to capture it. Seek out every opportunity to learn – read books and blogs, go to workshops, take classes, ask questions, and study the work of photographers you admire. In every moment of your spare time, PRACTICE!
Then:
Now:
 Phillip Van Nostrand of Phillipvn.com Photography
Follow Phillip on his website, Facebook, and Instagram.
Phillip's Tip: Stay away from trendy things like textures, vignetting, color spotting, "vintage" looks, and try to get your photos as clean and properly exposed as possible, EVERY TIME, in camera. — Look at real magazines and see what is being produced there.
Then:
Now:
Reece Miller of Reece and Katrina Photographers
Follow Reece and Katrina Photographers on their website, Facebook, and Instagram.
Reece's Tip: Create and show images that you love, and the right clients will find you. Never stop learning and practicing. Compete only against yourself to make every shoot better than the last.
Then:
Now:
Cass Bradley of BlueSky by Cass Bradley
Follow Cass on her website, blog, Pinterest, and Facebook.
Cass's Tip: Learn early and often how to create a connection with your clients to achieve more authentic images. –Assist seasoned pros, photograph friends, and family,  and master the art of 'subtle directing.'   –Even 'posed' images should reflect emotion and connection vs. 2 people connecting with a camera.  (and never, never pose the bride in the groom's crotch;-)
Then:
Now:
Robin Reece of The R2 Studio
Follow Robin and R2 Studio on their website, Facebook, and Instagram.
Robin's Tip: Starting out, I had limited resources. I was editing all of my photos on iPhoto – hence the blurred out edges and major vignetting and had a camera that I basically bought from Target. I was also shooting at really sad venues with very little potential for great backdrops. But none of those things stopped me. Don't let your lack of equipment, lack of knowledge of editing programs, or lack of amazing venues stop you from being creative. I go into every wedding, even the ones at the venues that have the
seemingly least potential, telling myself to "shoot like this is going on the cover of a magazine!"
Then:
Now:
Jenn Bischof of Jenn Bischof Photographer
Follow Jenn on her website, Facebook, and Instagram.
Jenn's Tip: My advice would be to find where your passion lies (even if you have to burn through every genre and end up creating your own), and pursue it with wild abandon. Let the bustle of what others are doing fall by the wayside, and focus on your own path.
Then:
Now:
Melissa Kilner of Melissa Kilner Photography
Follow Melissa on her website, Facebook, and Instagram.
Melissa's Tip: Don't be afraid to say no! Once you discover what you're passionate about and inspired by, don't be afraid to turn down other genres of work. Focus on what you're crazy about and your work will show your passion. It's better to be GREAT at one thing, and then just good at many.
Then:
Now:
Stephen Vosloo of Stephen Vosloo Photography
Follow him on Facebook, Instagram, and Twitter.
Stephen's Tip: Be relentless, lean into the craft as hard as you can, never stop learning or pushing yourself, every step that you take on this journey is important, even when you fail, or fall short of where you want to be. It's how you learn. Don't be afraid to ask questions or to look foolish, you'll save yourself a lot of heartache. Most important, remember, "the journey's in the journey" savor every moment. 
 Then:
Now:
Trevor Dayley of Trevor Dayley Photography
Follow Trevor on his website, Facebook, and Instagram.
Trevor's Tip: Learning how to nail a great exposure and proper white balance are two areas in my career that helped me immensely. Learn your camera inside and out. Stop trying to make bad photos good by overlaying textures on top of them. If you are still using Photoshop to edit wedding photos, it's time to drop it for good and make the move to Lightroom.
Then:
Now:

Kara Wahlgren of Kiwi Photography
Follow Kara on her website, Facebook, and Instagram.
Kara's Tip: There will always be someone who tells you how awesome you are (hi, mom!). But listen to the critics too — including your inner critic. You can't grow without getting a few bruises to your ego, so ask people you respect for honest feedback, and always look for areas where you can improve.
Then:
Now:
Jeremy Ellsworth of Jeremy Ellsworth Photography
Follow Jeremy on his website, Facebook, and Instagram.
Jeremy's Tip: Stop worrying about what everyone else is doing, shooting, and selling. Take the time to truly figure out what it is you love and do it your way. Not the way that (Insert Rock Star Photographer Name Here) is doing it. Find your voice and make it heard.
Then:
Now:

Ning Wong of Ning Wong Studios
Follow Ning on his website, Facebook, Instagram, and Twitter.
Ning's Tip: Being a full time photographer is not only about creating beautiful images, but it's about learning the business.  You can be the greatest photographer in the world, but if you don't know how to manage your business or market yourself, you won't last long.  Take time to learn the business and marketing aspect of wedding photography and you'll be surprised how much further it will take you.  And taking beautiful pictures help too! :)
Then:
Now:
Michael James of Michael James Photography
Follow Michael on his website.
Michael's Tip: The best piece of advice I can give is to try new things and be willing to fail – a lot.  One of the best ways I've come to define my style is to come up with new ideas, try them, and hate them.  That stops me from going down that path any further and starts me in an entirely new direction.
Then:
Now:

Laura Reynolds of LuRey Photography
Follow Laura on LuRey's website, Facebook, and Instagram.
Laura's Tip: When you are first starting out, it's easy to get overwhelmed by the idea of posing and pretty scenery.  You see all of these gorgeous images from photographers that you admire and all you know is that you want your images to look like that!  But until you understand light, there will always be something missing.  It is so important to focus on beautiful light first.  Find the right light and the rest will follow.
 Then:
Now:
Jamie Ivins of Jamie Ivins Photography
Follow Jamie on his website.
Jamie's Tip: It's easy to look at those you admire and feel as though you're not good enough.  But you have to be patient.  You have to keep pushing.  If the greats gave up when they felt like they weren't good enough, there would be no great photographers.  Take those feelings, internalize them, and go create.  When you make it to the other side you'll be able to look back and say "look how far I've come.
Then:
Now:
Megan Kuethen of Megan Kuethen Photography
Follow Megan on her website, Facebook, and Instagram.
Megan's Tip: There is no substitute for practice. Practice every day, practice on your friends and family and cat and strangers on the street. Education is good, but experiencing failure and success for yourself, in the back of your own camera, is what instigates growth.
Then:
Now:
Chad DiBlasio of DiBlasio Photography
Follow Chad on his website, Facebook, Instagram, Pinterest and Twitter.
Chad's Tip: My growth has been slightly slow with photography in comparison to my growth at other skills. But learning to tell a story and capture emotion takes longer than learning technical skill. Mastery takes time and much more effort than simply "taking good pictures.
"To become a master at any skill, it takes the total effort of your: heart, mind, and soul working together in tandem." Maurice Young
Then:
Now: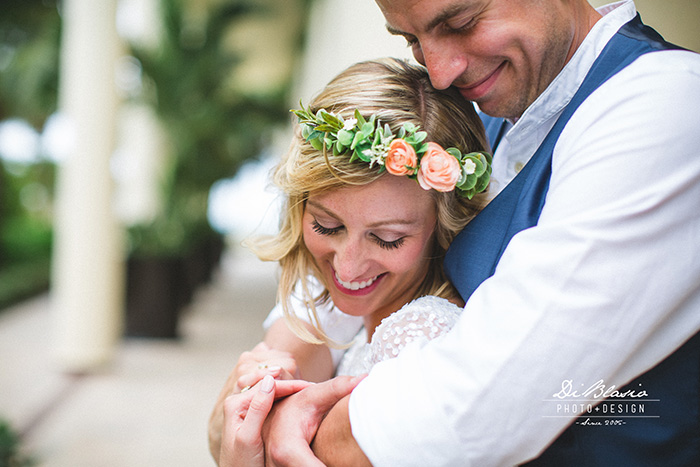 Shannon Cronin of Shannon Cronin Photography
Follow Shannon on her website, Facebook, and Instagram.
Shannon's Tip: Sunlight can be a beautiful thing, or it can be, well… ghastly. Practice on trees, pets, whatever you have nearby until you learn how and where the sun should be in your frame or out of your frame to get you that beautiful glowy light that looks oh-so-good. Sun can ruin an image- cast strange tones on skin and the flare/highlight can be so bright that it's the first thing your eyes go to… or it can enhance a gorgeous image where your clients are the center of attention.
Then:
Now:
Pye Jirsa of Lin and Jirsa Photography
Follow Pye on his website, Facebook, and Instagram.
Pye's Tip: There are no secrets or shortcuts to consistently professional imagery. Investing into your education, and spending the time needed to practice your craft will yield far stronger imagery than any equipment purchase. Want to be a world class photographer, first become a world class learner.
Then:
Now: