Today Profoto has announced the new B10 Plus, a just "slightly bigger brother" to the B10 that doubles the power (250WS on the B10 to 500WS on the B10Plus) while only increasing 25% on the price tag. The Profoto B10 Plus is available now with a price tag of just $2,095 compared to the Profoto B10 at $1,695
"Because how much gear you have to carry — matters. How much space you have to set up and work in — matters. Being able to move fast, get in, get out and most of all, get the shot — matters. All that, and more inspired the Profoto B10 and the Profoto B10 Plus. Both are a big light in a small package."
"With the B10 Plus, shooting on location isn't about problems, it's about opportunities," Profoto says. Because shooting on location forces you to make choices. For the most part, those choices inevitably come down to how much gear to bring and how much gear to leave behind.
TWICE AS POWERFUL AS THE B10
"Because if you're shooting a wedding, for example, you can't afford for your gear to slow you down. And if the location is remote there's only so much you can realistically carry. Ultimately, there's always a compromise. Here at Profoto, we're not big on compromise."
So, Profoto is adding an extra stop of light by creating the B10 Plus.
Just like the B10, the B10 Plus is an incredibly small flash that's only about the size of a large lens. But with twice the power of the B10, the B10 Plus provides 10x the light of an ordinary speedlight!
"And the quality of that light is exactly what you'd expect from a Profoto flash; completely natural with a beautifully soft fall off," Profoto says.
What does that extra stop of light get you? Well as Daniel Norton of Adorama says "The obvious answer is the increased ability to overpower existing light, such as when shooting outside in harsh sunlight. That being said, for me, the main reason to have more power is to use bigger lighting modifiers for more coverage, and the ability to back your fixture up to give yourself more coverage and less falloff, ultimately looking more like 'natural light' when working indoors."
Profoto B10 Plus Specifications
Max energy – 500 Ws
Energy range – 10 f-stops (1.0-10)
Recycling time – 0.05-2.5s
Energy stability – 0.2 f-stops
F-stop @ 2m / 100 ISO

32.7 with OCF Magnum reflector
16.7 without reflector

TTL – Yes
HSS – Yes
Modeling light

Max output (lumens) – 2500 lm
Lamp type -LED
Dimming range (%) – 100-10%
Color temp (⁰K – Adjustable 3000-6500K (+-500K)
Color rendering (CRI) – 90-96

Wireless connectivity Operating range –

Sync and remote control

0.5-300 m (1.5-1000ft)

HSS and TTL: 0.5-100 m (1.5-330 ft)

Supported Air features

Flash sync
Remote control
TTL
High Speed Sync

Bluetooth – Yes
Supported Bluetooth features – Profoto app
Input power supply – Li-Ion battery for B10
Battery capacity

Up to 200 full power flashes
Up to 75 minutes full continuous light
Battery charges in less than 90 minutes

Measurements

Width11cm (4.3″)
Length23.5cm (9.3″)
Height10cm (3.9″)
Weight1.9 kg / 4.2 lbs (including battery and stand adapter)
Sample Images and BTS taken with the Profoto B10 Plus by Marie Bärsch
Marie Bärsch finds the Kerala region of India completely magical. It was there along the coast in amongst the rolling plantations she got a feel for the B10 Plus.
As a photographer who spends most of the year traveling to location-based assignments, it's crucial to travel light. As a result, she needs to have complete faith that the gear she does bring will deliver every time.
So, for her, the lights had to be fast and easy to use, have power to spare so she could shoot easily in any conditions, and be small and lightweight enough to fit in her backpack.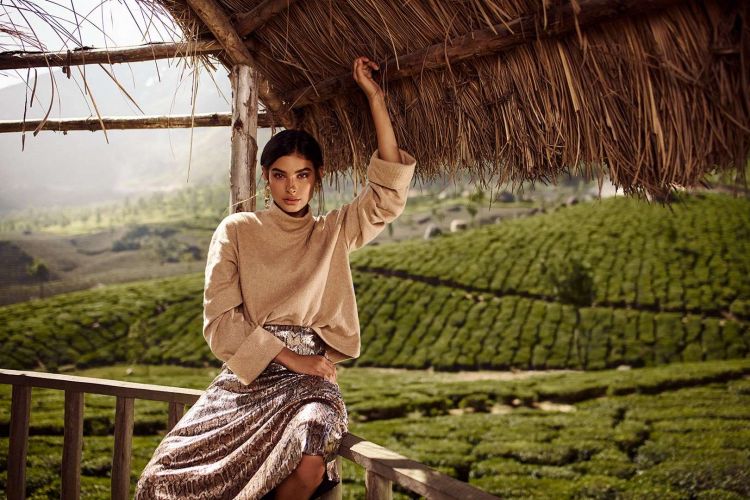 Adorama's hands-on review of the Profoto B10 Plus
The Profoto B10 Plus is available now for $2,095 and has the all the same features we know and love from Profoto, using the same stand adapter as the B10, the dial for adjusting brightness & color temperature, the same lithium-ion battery as the B10 for wireless operation, battery charging during use, switching on/off in just seconds, trigger/control from any existing Profoto Air Remote, and connectivity with the Profoto App.
Check out the Profoto B10 Plus from our Preferred Vendors Here;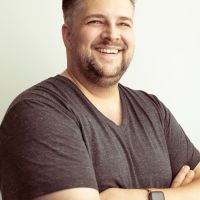 David J. Crewe
David J. Crewe is a full-time commercial photographer and Senior Editor with SLR Lounge. Based out of both Southern California & Las Vegas, Nevada. View his work and blog:
DavidJCrewe.com
Follow his Instagram:
@DavidJCrewe