No matter what you're shooting, be it a portrait, HDR landscapes, video clips, long exposures, or panoramas, you'll need a tripod to lock down your camera and ensure you get a great image. It really is the most common accessory out there and you can guarantee that if you have a camera, you need a tripod. There are hundreds of brands & styles on the market ranging from "table" tripods to models over 12 feet tall that are capable of supporting an insane amount of weight. And this is all before we even get to the different style of heads!
To help you decide which tripod is right for you, we've created our list of the Best Tripods for Photographers, updated annually. These lists are based on our personal experience as working photographers combined with extensive research from other reputable sources online.
If you aren't familiar with some of the terms, options, or components on a tripod we mention here, please check out the article The Tripod Explained. There's a lot of great information compiled there that will make your understanding much more complete. If we missed anything, or if you have any recommendations on what we should consider for next year, please comment below!  Also, see the following article if you're looking for the Best Tripods for iPhones and Smartphones.
Best Travel Tripods
One thing working photographers have to have in their kit is a great travel tripod for those random road trips and commercial gigs that require super light packing. The key to a great travel tripod is one that is light-weight, folds up into a neat compact package that hopefully can also fit easily in a carry-on bag, but still is tough and sturdy to make sure you get a stable shot.
Peak Design Travel Tripod
Our Winner for Best Travel Tripod.
After winning several awards for their bag designs, Peak Design decided to disrupt another product category with their new Travel Tripod. Having gotten hands on with this guy for several weeks, we can honestly say this is one of the best 'Travel Tripods' we had ever used. Available in Aluminum or Carbon Fiber, the system weighs only 3.44lbs or 2.81lbs respectively, supports 20lbs of gear, and is one of the smallest 'collapsed' tripods i've ever worked with. You can pack and cary this guy in nearly any sort of situation making it our favorite and winner for the best travel tripod on the market.
The only drawback we had with this unit was pretty consistent with all 4+ section tripods, and that is when fully extended, there's a little bit of wobble that's unavoidable. Outside of that the only other con we encountered was simply getting used to the new style of compact ball head, which wasn't really a con, just personal adjustment after years of using the same hydrostatic style ball head tripods.
Check the prices from our preferred retailers below:
B&H | Adorama | Peak Design
3 Legged Thing Brian With AirHed Neo Ball Head (Our Choice)
Our 2nd Place Winner for Best Travel Tripod.
The 3 Legged Thing Punks Brian with AirHed Neo is one of the best travel tripods you can possibly have! Boasting a minimum height of 7.5″ and a maximum of over 74″, you can pretty much achieve any shot with this lightweight and compact tripod. This guy is made from carbon fiber, allowing the frame to be a light 3 lbs and still support up to 30.9 lbs of gear! One leg even detaches so you can use it as a Monopod. I've personally owned this tripod and used it on all of my travel and timelapse shoots and would highly recommend it for anyone.
The only drawback I have seen with this unit is this; while I love this tripod, I am not a huge fan of the twist locking leg mechanisms and have had issues ensuring they are completely locked and secure when fully extended. This may be nitpicking, but it can be a frustration when you're setting up and all ready for your shot only to have one of the legs slide down an inch and wobble on you.
Check the prices from our preferred retailers below:
Gitzo Series 1 Traveler Tripod with Center Ball Head
Our 3rd Place Winner for Best Travel Tripod.
The Gitzo Series 1 Traveler Tripod may be the shortest of the list coming in at a max height of only 52.4″ but it still is a serious contender. With a minimum height of 12″ it only weighs 2.8 lbs, making it the lightest of the bunch with the smallest footprint with a folded length of 14.4″. The entire design is based on maximizing its thin profile as well as making it look awesome with incredibly sturdy legs.
The drawbacks on this tripod were mentioned above. It's one of the better looking, lighter, and sturdier devices on the list, but it's also the smallest height and lowest weight capacity. That said, it's still one of the best lightweight tripods available.
Check the prices from our preferred retailers below:
MeFOTO RoadTrip
The MeFOTO Roadtrip is the smaller of the two MeFOTO tripods, and for smaller DSLR and mirrorless systems, it's absolutely perfect (although it does support up to 17.6 lbs). There is a bit of a price difference between the aluminum and carbon fiber variant ($189 vs $329) and you're only saving about half a pound in weight. You also don't have nearly as many color choices with the carbon fiber models, so if you wanted to choose a great value tripod that comes in your favorite color, you would be best choosing the aluminum MeFOTO Roadtrip.
Aluminum – $189
When folded it is 15.4″
Extends up to 61.6″
Supports up to 17.6 lbs.
Weighs 3.6 lbs.
Comes in 12 different colors
Carbon Fiber – $329
When folded it is 15.4″
Extends up to 61.6″
Supports up to 17.6 lbs.
Weighs 3.1 lbs.
Comes in 2 different colors
Best "Tabletop" Tripods
These seem to have the most versatility out there, used by Vloggers, Influencers, Travel/Adventure Photographers and more. While they are by far the smallest, these best iPhone tripods seem to have some of the most creative uses in the industry. Especially since they can all be used for smaller DSLR's as well.
JOBY GORILLAPOD 3K (Our Choice)
Our Winner for Best Tabletop Tripod.
The Joby Gorillapod is typically less than 1-foot tall and can hold about 6.5 lbs with the 3k model, (increased up to 15″ tall and 11 lbs with the 5k), and it can fit practically anywhere you can imagine. With its strong flexible legs, you can mount your DSLR on a pole, tree, table leg, street sign, or anything that can support the weight of your device, making it perfect for getting a stable shot in hard to access places.
The drawback here will be a lack of stability over long durations as the legs are flexible, so it's possible that over time your camera will shift in position. Also if you're using a rig that's on the heavier side of the 6.5 lb max weight recommendation, the legs won't hold their position for long and you'd be better off jumping to the more pricey and heavier duty 5k model
Check the prices from our preferred retailers below:
Manfrotto Pixi Evo Mini Tripod
Our 2nd Place Winner for Best Tabletop Tripod.
Manfrotto is pretty much a household name in the tripod world, and they're best known for their larger and full-size tripods. But the design team at Manfrotto has hit the mark nearly perfectly with the Pixi Evo Mini Tripod.
Designed for smaller cameras, smartphones, and smaller mirrorless cameras, the Pixi Evo can even hold up to 5.5 lb DSLR/Mirrorless combos while boasting an incredibly small footprint. Despite its small size, this device is built like a tank and can also be used as a handheld grip for recording video on your camera.
The drawback on this unit is the limited options for its legs. Basically, the legs are either opened wide or flat, which will hinder the number of places you can securely place it compared to the flexible Gorillapod.
Check the prices from our preferred retailers below:
Leica Tabletop Tripod
Our 3rd Place Winner for Best Tabletop Tripod.
Simple and Elegant, the Leica Tabletop Tripod has been around for years and hasn't changed a bit in decades! It's an elegant and nearly indestructible design with incredible stability since the legs simply do not move.
The footprint on this device is arguably larger than the other two because the legs don't fold or clamp, but rather rotate together to create the super stable base once opened up; however, what it does offer is the ability to hold an impressive 15.4 lbs out of the box.
You can mount your camera directly to the base or pair with a Leica Ball Head to give yourself more creative control.
The drawback of this device is similar to the Manfrotto's where it is an absolutely rigid design, meaning you're left placing the tripod on a flat surface to use it, reducing the "creative" shots you can get. Also, as with all things Leica, the price jumps significantly when compared to the other brands.
Check the prices from our preferred retailers below:
Best Full-Sized Tripods
When nothing else matters but the quality of your image, you'll make sure the tripod and every other accessory attached to your camera is as good as it can get! For this, we've got the top three full-sized professional tripods of the year for you to bring your work to the next level.
Really Right Stuff TVC-33 Versa Series 3 Mk2 Carbon Fiber Tripod with BH-55 Ball Head (Our Choice)
Our Winner for the Best Full-Sized Tripod
Affectionately referred to as the "Rolls Royce" of tripods, the Really Right Stuff TVC 33 Versa Series 3 Mk2 is a beautiful carbon fiber tripod with a diamond-pattern carbon veneer, twist locks, and rubber ball feet for a base. The ball head is solid and incredibly smooth to use which includes panning marks for panoramic work, multiple 90 degree cut outs for when you need to shoot vertically, and separate tension adjustments. Boasting a max weight capacity of 50lbs (wow), it reaches a max height of 62.3″ as well as a minimum height of 7.8″.
The only real drawback of this unit is the max height compared to some other studio/full-sized tripods, and then the price tag. But that's how it goes when you're seeking ultimate quality in your gear.
Check the prices from our preferred retailer below:
Manfrotto Nitrotech 608 & Fluid Head
Our 2nd Place Winner for the Best Full-Sized Tripod.
When you're looking for a larger, more advanced setup for your photo and video production needs, especially when you're adding a heavier camera system, you're going to love the Nitrotech 608 & Fluid Head Head. This is one of the best video tripods we've used on the market of it's class, and this model I can personally vouch for as we've been using it in studio for several months now!  The 608's fluid head features an innovative, continuously-adjustable counterbalance system, which allows you to dial in the perfect settings for your rig. The bigger footprint that comes with the video style helps stabilize your shot to reduce the chance of camera shake.
The drawback of this device is weight and portability. Coming in at 12.06lbs with the video head and a minimum folded length of 28.74″ it's not exactly lightweight; however, it makes up for it in stability and function. There may also be a bit of a learning curve to get past coming from standard ball heads and normal tripods, but once you master it you'll love it.
Check the prices from our preferred retailers below:
Manfrotto 055CXPRO4 with MHXPRO-BHQ2 Ball Head
Our 3rd Place Winner for the Best Full-Sized Tripod.
The Manfrotto MT055CXPRO4 Carbon Fiber 4 Sections Tripod with Horizontal Column delivers maximum rigidity from the lightest components! I've personally used this tripod (3 times over) for the last 2 years and it goes with me nearly everywhere I go! Able to support 8.99KB (19.84lbs) of gear with a weight of only 2.1kg (4.63 lbs) it's a very impressive beast! The ball head after 2 years of use still has no drift and drag whatsoever and the legs are incredibly sturdy with next to no "wobble" even when the legs are fully extended.
The only negative point we can say about this tripod is when you extend the center column fully, that's when you will encounter a little amount of wobble, but honestly I've never used a tripod where that doesn't happen if you have a fully extended center column. So it's barely an inconvenience.
Check the prices from our preferred retailers below:
Best Tripod For Video
For all of our video production here at SLRLounge, we're using Benro Tripods. They're sturdy, reliable, and they come in the variation we need for the different sized cameras we use. In order of smallest to largest head sizes, we're using the S2, S4, S6, and S8. All of the S models are fluid heads, and the S6 and S8 have fluid drag controls, making them all great tripods for video.
How to Choose A Tripod
As we mentioned in the beginning of this post, there are hundreds of options to choose from with new models coming out every year. So before you buy, do some homework to figure out which type and features are right for your needs. There is no one-size-fits-all solution when it comes to picking a tripod (or any other accessory), so figuring out what you need out of your tripod will help you narrow down the best tripod for your shooting style.
Do You Need A Tripod?
The tripods sole purpose is to stabilize your camera. So depending on what you're shooting, the tripod could be absolutely vital, or absolutely unnecessary. Some common uses are as follows:
Taking a long exposure of a landscape or crowd

Shooting in low light
Trying to blur the motion of water, clouds, or people
Shooting a timelapse of a specific scene over a long period of time

Ensuring your camera is in a specific spot so you can pay attention to other details in your photo

A portrait or headshot photographer like Peter Hurley might leave their camera on a tripod so that they can communicate with their subjects to help them get the desired look for the shot, triggering the camera remotely

Videographers will use tripods to avoid "jittery" footage

Higher quality video tripods with fluid heads will allow motion with panning, tilts, and even slides while eliminating "shakes"
From there, figure out just how high quality you'll want to go. Obviously, there will be many "entry" level tripods for each style for you to choose from, but the quality and durability will be questionable. As with most things, "you get what you pay for" when it comes to camera gear.
If you're really unsure, I'd highly recommend going back and reading the article mentioned in the opening of this post, "The Tripod Explained," which will really help you figure out what exactly your needs are, making your purchase that much easier.
Summary
Here is a list of all the gear discussed in this article:
What did we miss? Please give us feedback so that we can check out other bags and keep this list up-to-date.  For more "best of" lists, see our Best Of category.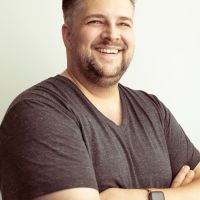 David J. Crewe
David J. Crewe is a full-time commercial photographer and Senior Editor with SLR Lounge. Based out of both Southern California & Las Vegas, Nevada. View his work and blog:
DavidJCrewe.com
Follow his Instagram:
@DavidJCrewe