One thing Tenba does very well is marketing. Their latest offering is an attractive one on both the design front and cost. The new line is called Packlite and they are claimed to be the first of their kind. Packlite bags are completely collapsible, self stowing camera bags that are both incredibly light, made with water-resistant nylon, and have a starting price of around $20.
The price alone is reason enough to have a look, or even a try. They are meant to be a solution to a problem almost all photographers have. The problematic scenario is this: You head to a shoot and have your hundredweight of cameras, lenses, and all the peripherals that go along with you in a case or rather large bag. Upon arrival you may need to move around, or just don't need all the gear you have at all times, and the size gets annoying and restrictive, so you just take out the body and few lenses you need. So now you have a smaller load, but still need a way to carry it all. This is where the Packlite comes in.
The Packlite folds up into itself into a built-in mesh side pocket that tightens with a cinch cord. It makes for a very diminutive and light package, and when needed, you simply unfold it and voila, you have your bag. They also have reinforced stitching and a quick access zipper, making it a rather purposeful and strong, shoulder/cross-body bag.
[Recommended Article: The Best Camera Bags for Photographers]
Thoughts
At this point though, it warrants saying that the bags are not exactly complete. On their own they are little more than a casing without structural rigidity, but they are built to house corresponding Tenba BYOB inserts which are sold separately. Sure, the bags themselves without the insert are small, almost non-existent when collapsed, but you still need the insert to use it as a camera bag. If you already use these inserts, or can figure out a way to use them with your current case/bags, then you could simply re-configure the insert from the larger into the Packlite when you need it.
I think it's actually a great idea, and I'll likely be getting one just to have. At $20, it's hard to go wrong. They also come in different sizes to fit everything from small mirrorless to pro DSLRS. You can get yours here from B&H.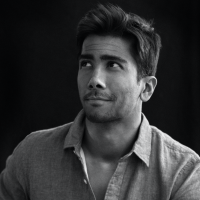 Kishore Sawh
A photographer and writer based in Miami, he can often be found at dog parks, and airports in London and Toronto. He is also a tremendous fan of flossing and the happiest guy around when the company's good.