The Tamron 28-75mm f2.8 was a highly anticipated lens that promised a combination of quality and price that has hitherto been absent from Sony's lens lineup. However, the enthusiasm surrounding the lens was dampened when early reviews began to circulate which revealed a bug in the firmware that caused the autofocus in some lenses to perform poorly.
Although it has stumbled out of the blocks, Tamron is looking to regain its stride and quell any lingering concerns that it's a viable alternative to Sony's native glass. In a recent press release it has announced the following:
Dear users and potential purchasers of Tamron interchangeable lenses.

Thank you for using Tamron products.

We are pleased to inform you that the firmware update for the 28-75mm F/2.8 Di III RXD (Model A036) for Sony E-mount, full-frame mirrorless cameras, is now available. The firmware update is available through Sony E-mount camera bodies.

Please review the information below.

Affected model
28-75mm F/2.8 Di III RXD (Model A036)

Firmware version
Ver.2

Improvements
This update improves known issues for autofocus with Sony E-mount mirrorless cameras, when the range of focus search distance is broad, in video recording mode.
Click for more details.

How to Update
The lens firmware can be updated using cameras that support this lens firmware update.
Click for more details.

How to Check your Lens Firmware Version From your camera's menu screen, please select "Setup" then "Display version."
Ultimately, time will tell if this update is successful and if the setback leaves any negative impressions on potential buyers. But the swift response should provide some confidence that Tamron can meet the challenge.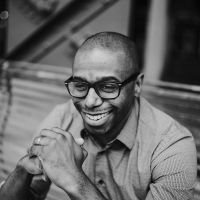 Wendell Weithers
Wendell is based in Atlanta where he shoots events, portraits, and food photography. He also supports his wife Andrea as she runs their cake design business, Sweet Details. Instagram:
Wendellwphoto