I'll be the first to admit, conversations about data management and hard drives aren't the most enthralling of topics to discuss, but they are important ones. When working in the digital era it's easy to take the nihilistic approach and affirm to the understanding that all data is finite, but a proper backup plan can help assure that your work is properly archived, and your clients are happy, and you remain with peace of mind.
But implementing a seamless 3-2-1 backup system each and every time is impossible for most photographers, and it's just not viable to immediately go home after the shoot and put your files onto your RAID drive system. For example, I'll travel with my work a lot, bringing with me just the bare minimums for shoots across the country or globe, so a giant multi-drive RAID system isn't something I can just toss in my carry on. So I looked for a better option and found the Sandisk Extreme Portable SSD.
The Sandisk Extreme Portable SSD is a portable SSD slightly larger in size than a standard sized business card, and comes in four drive sizes – 250GB, 500GB, 1TB, and 2TB. Its size and rugged design make it the perfect drive for those who are looking for a travel-friendly drive that doesn't skimp on reliability.
Features
Aside from the size, the Sandisk Extreme Portable has a lot of small features that make it incredibly useful to photographers.
Its rugged design isn't just a design element but among one of the best features of the drive itself. For starters, the drive has an IP55 rating, meaning it is thoroughly dust resistant and offers water resistance from "Water projected by a nozzle against the enclosure from any direction." Additionally, the drive is rated for falls onto concrete up to 6.5 feet in height, and an operating temperature range of 32-113 degrees F (passive storage temps range from -4-158 degrees).
Size and design aside, the drive is also exceptionally fast. Sporting a USB Type 3.1 Gen 2 transferring protocol, the Sandisk offers a adapter for those who have not moved to the newer, significantly better USB 3.1 Type-C interface. Additionally, the unit has a 550 MB/sec read speed, which puts it in the top percentile for external SSD speeds. Upon checking those numbers using independent testing, I found myself impressed.
Price
The downside to the drive will come at its cost. Priced at $99 for the 250GB model, $125 for the 500GB model, the price jumps considerably when moving to the 1TB and 2TB models (priced at $260 & $530). While those prices might seem like a lot to those comparing it to USB drives and other options, when you look into the extremely portable market, they seem on par with offerings from Samsung and G-Tech.
So is it worth it?
In short, yes. Sandisk managed to impress me by creating a portable, durable and fast drive with their latest release. TheSanDisk Extreme Portable SSD is the perfect companion to those who travel often, and need a small and reliable drive for backups and file transfers. While the price may be a bit high for those comparing it to standard sized SSDs and external hard drives, the size of the Sandisk Extreme Portable SSD is well worth the slight increase in price.
Options
SanDisk 250GB Extreme Portable USB 3.1 Type-C – $99.99
SanDisk 500GB Extreme Portable USB 3.1 Type-C – $125.99
SanDisk 1TB Extreme Portable USB 3.1 Type-C – $259.99
SanDisk 2TB Extreme Portable USB 3.1 Type-C – $529.99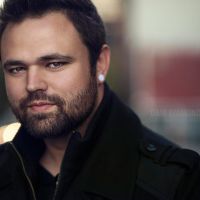 Zach Sutton
Zach Sutton is a Portrait and Beauty Photographer based out of Los Angeles, CA. In addition to being a full-time shooter, Zach also dedicates a lot of his time teaching, through articles, lectures, and workshops all over the world. You can find more about Zach's work and classes on his website at https://zsuttonphoto.com Instagram - https://instagram.com/zsuttonphoto/