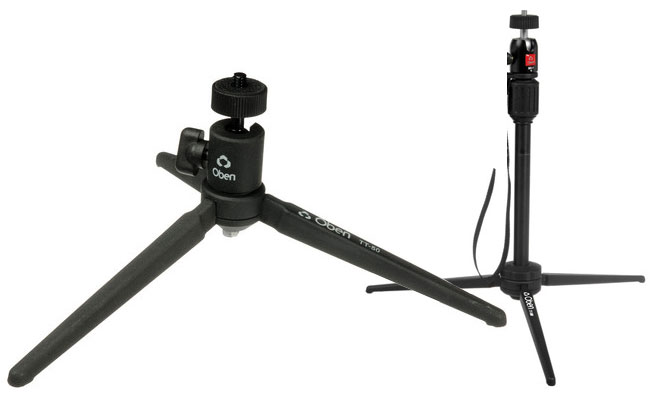 Have you ever needed a super low light, or camera angle, one that was just not possible with your standard tripod or light stand? If you've never considered picking up a table top tripod for those situations, here is a great video that may change your mind.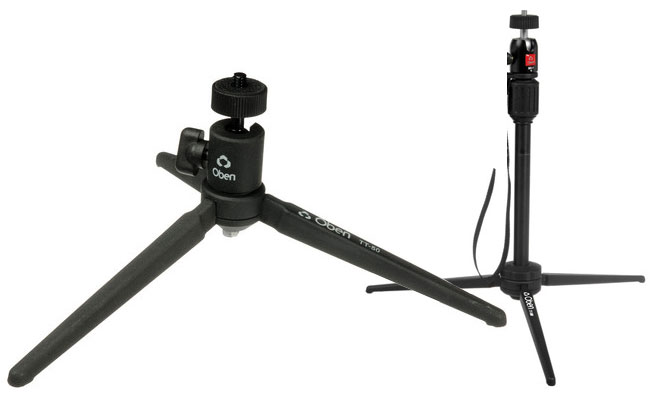 We have featured Caleb Pike's DSLR Video Shooter videos before, and today we are back with another one of his excellent reviews. This time around he is taking a look at the Oben Table Top Tripods, currently available at B&H. As he mentioned in the video, they are not only inexpensive, but they also come with little ball heads and give you the ability to angle your light or get your shot from an angle otherwise unattainable with standard sized tripods or light stands.
I am of the opinion that due to the size and cost of these units, there is almost no reason for all of us to not have at least one or two in our bags for when the situation dictates their use. Seriously, in comparison to other camera gear we carry around, these are both light and a fraction of the cost.
I will be picking up a few more of these for my bag soon. If you are interested in the models talked about in this video, you can find them over on B&H here. I personally find these to be extremely useful when shooting food and product shots, because as the name implies, they are easy and well suited to be setup on a table.
___
What are your thoughts on Table Top Tripods such as these? Do you find them to be useful tools or gear that just sits a collects dust in your gear closet? Leave a comment below!
[via DSLR Video Shooter]