Welcome to Time Out with Tanya, where I've put my fast paced graphic design career on hold in favor of adventures in motherhood. I'm capturing every moment on camera and you can come along, if you'd like. Sign up for my weekly email here so you'll never miss a Time Out.
During my years as a graphic designer, I purchased thousands of stock images, most of them from micro stock sites like istockphoto.com and shutterstock.com. During their fledgling years, pretty much anyone with a camera could submit photos to these sites and many designers avoided them. The quality of the images were not great. But during the last decade, the quality has improved and they have become go-to resources for designers and marketing firms who need high quality digital images quickly.
I actually began my pro photography journey submitting to istock and learned a lot in the process. As images were reviewed and accepted or rejected, I learned over time what makes an image sellable for stock. Knowing what designers look for as well helped me. My technical understanding of digital photography has grown 500 times since then and I'm considering getting back into selling stock on the side. Here are a few tips for how to successfully sell stock photography, if you're interested in giving it a shot.
The Right Gear
When I first starting selling stock photography, I was using a digital Canon Rebel with a kit lens. Many of my images were rejected for overall low image quality or chromatic aberration, which is often caused by cheap lenses or poor quality lighting. It often occurs in areas of high contrast in your images. Here's an example:

When I upgraded to the Canon 5D Mark III and better lenses (I love my Canon 24-70mm f/2.8 L II lens), these problems were no longer an issue. Designers want tack sharp, high quality images. File size is something to consider as well. When the new Canon 5DS was announced recently, with a whopping 50.6 MP sensor, critics were all, "Who is going to need so many megapixels????" My biggest struggle when searching for stock imagery was finding images large enough to blow up for billboards, the side of a semi-truck or a giant 20 foot trade-show wall, without losing image quality. If you want to sell stock, having high quality, massively huge files will give you an advantage.
Of course, having all the best gear in the world won't do you any good if you don't know how to use the manual controls on your camera. My photography journey would have gotten off to a much faster and enjoyable start if I had been given access to an incredible workshop video like the SLR Lounge Photography 101 course. If you're just getting started, or struggling to get great quality images, make the small investment and you'll be lightyears ahead of where I was when I first started.
Having a studio lighting kit and knowing how to use it will go a long way for you, especially if you want to sell images of people. Well lit people on a plain white background, so I could quickly and easily create a clipping mask, were my favorite photos to buy. If you are new to lighting, stay tuned, because SLR Lounge will be releasing our Lighting 101 video soon and I can't wait!
Choose a Niche
When I started out selling stock images, I just kind of chose whatever photos I had been taking as a hobby that might work as stock and submitted them. My portfolio was all over the place. Those I saw who were most successful, had chosen a niche and stuck to it: photos of people on a white background or photos of professionals, photos of tropical beaches, medical related images, architectural images, landscapes, textural backgrounds, design elements, kids, senior citizens, etc. It's wise to do a little research and see if there's a niche that isn't being filled. Many stock companies list what they are looking for and what they are not looking for. No photos of flowers, for example. Whatever it is, choose a topic or two and stick with it until you build a large library, which leads me to my next point.
Volume is Key

If you want to make any money selling stock images, you have to have a large volume in your portfolio. This is especially true for micro stock, when your images are being sold for as little as $1 and you only get a percentage of that sale. The larger the volume of high quality, desirable images you have, the better. Higher volume sellers are also those who end up moving on to higher paying stock sites like Getty Images (who happens to own istock, now, FYI). These are also the photographers I would often go back to and purchase from again. If I liked their images for one project, I would check back with them to see what new stuff they had uploaded for subsequent projects.
The Legal Stuff

If you decide to sell your images as stock, make sure you read the seller agreement word for word. Don't just skim over it. You need to know what you're getting into. Will you retain ownership of the images? Can you sell the images on more than one site? What percentage of the sale are you getting and are you ok with it? Are there ramifications if you privately sell the images you have listed on the site? These are just a few things you need to be aware of.
Most stock sites require you to upload a signed model agreement with each image for each and every person who appears in your photos. You may also be required to upload a signed property release if the image contains recognizable private property or architectural landmarks which are trademarked or copyrighted. For example, you can't sell images of the Space Needle without a signed release. Your images can also not contain any copyrighted or trademarked work like logos, artwork, etc. If your model is wearing a t-shirt that says Nike on it, for example, you'll have to clone out that logo.
Think Like a Designer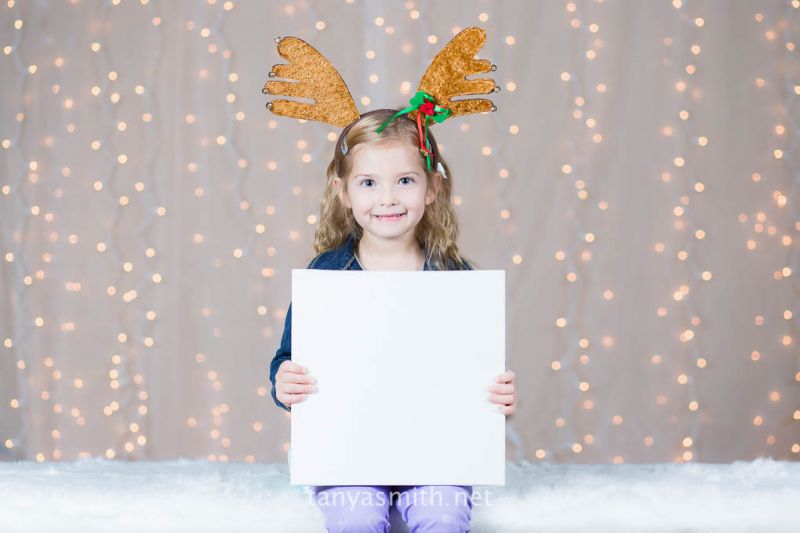 As previously mentioned, knowing what a designer looks for in an image will help you when creating stock photography. For example, as a photographer, I might crop the top of the head off a subject for a portrait, but for a stock image, I think it's better to keep the full head in the frame so the designer can choose how to crop it. I often found the perfect image for my project "if only" the head or half the arm hadn't been cropped out.
Clean, crisp images with minimal noise or over processing are popular. If a designer wants to change it to a duotone or add some kind of texture overlay, they can do that after they purchase the image (provided the license gives them that right). Is there room to add text? Will it work well in a newsletter? Does it illustrate a point, express an emotion or show a particular action?
Conclusion
So, do you think you'll give stock photography a try? If you do it right, it can be a great way to make extra income, especially during your slow season (if you have one). I want to hear your success stories and see a link to your portfolio if you already sell stock. Tell us all about it in the comments.
CREDITS: Photographs by Tanya Smith are copyrighted and have been used with permission for SLR Lounge. Do not copy, modify or re-post this article or images without express permission from SLR Lounge and the artist.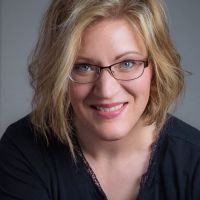 Tanya Goodall Smith
Tanya is the owner of WorkStory Branding Photography in Spokane, WA. Businesses hire her to create story-telling content that sells their high end products and services. She also teachings photographers her unique business model for making serious money as a corporate and personal branding photographer. Find her at
workstoryphotography.com
and
workstoryeducation.com