New York and Paris are probably two of my most favorite cities in the world. Okay, so I have never actually been to Paris, but I am sure I would simply adore it. The bustling streets, the noise, the sites, the food…what's not to love? Paris is high on my travel wishlist and I'll be flying to New York in a few days which is why this timelapse caught my eye.
Freelance filmmaker Franck Matellini has created this clever timelapse which shows the two popular cities in a side-by-side comparison. The 2 minute video shows the transportation, infrastructure and landmarks of both Paris and New York in a split screen. Matellini not only wanted to show their similarities but in doing so, highlight their unique-ness as well. At times, it's a bit eerie how similar they are, though I am sure many cities also will show such parallels as well. (Though, the coffee in Paris looks so much better…)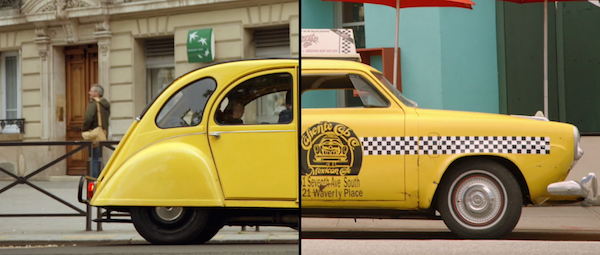 The video was shot with a Canon 5D Mark III and was sponsored by Open Skies – British Airways (hence the little ad at the end of the timelapse).
Speaking of New York, a group of us writers will be at Photo Plus Expo this week! We'll be sharing with you videos and writing up some articles on some of the new products we see there. Be sure to follow our Twitter and Instagram to get some live feeds from the show. If you are going to the tradeshow/convention, please be sure to let us know! We'd love to meet up with you.
[ Via Laughing Squid/MATEL on Vimeo].
Hanssie
Hanssie is a Southern California-based writer and sometimes portrait and wedding photographer. In her free time, she homeschools, works out, rescues dogs and works in marketing for SLR Lounge. She also blogs about her adventures and about fitness when she's not sick of writing so much. Check out her work and her blog at
www.hanssie.com
. Follow her on
Instagram