If you have been following SLR Lounge on Facebook, you probably remembered that several months back, we posted about our purchase of the Silicon Power Rugged Armor A80 USB 3.0 1TB hard drive. At the time, we did not write a review of the hard drive because we wanted to see how the drive fares over a period of several months. We ended up buying a total of six A80s since that post. So how well did they stand up to the heavy workload of SLR Lounge and Lin and Jirsa Los Angeles Wedding Photography in the long term? Check out our video review and read this article to find out.
The Silicon Power Rugged Armor A80 Hard Drive Video Review
The Silicon Power Rugged Armor A80 Hard Drive Specs
Most of us are familiar with the giants in the hard drive business like Western Digital and Seagate. We have to admit that we were taking a chance in putting a big chunk of our work on a lesser-known brand. But the reviews for the hard drive on Amazon are generally positive and the specs are very attractive.
Here is a rundown on the Silicon Power Rugged Armor A80 hard drive from the Amazon page:
Protection Against the Elements: These drives are called "Armor" for a reason–they're protected against nearly anything you can dish out, even the unexpected. The Armor A80 is compliant with IPX7 waterproof standards, meaning it can be under a meter of water for 30 minutes and still function fully. It's also dust-and pressure-proof. That means your data is safe from unexpected spills, rain, dustier spaces, or most any other environmental concern.
Military Drop-Test Compliant: The Armor A80 is also compliant with MIL-STD-810F 516.5 procedure IV, aka the "transit drop test." What does that mean? It means the A80 was tested for direct drops onto concrete floors or harder surfaces, and (on a drop-test machine) free-falls from a height of about 48 inches. 26 contact points in all are tested (8 corners, 12 cut surfaces, and 6 major surfaces).
Ultra-Fast Transfer Speeds: Armor A80's outstanding read/write speed is coupled with the latest USB 3.0 interface (backwards compatible with USB 2.0). The USB 3.0 interface features a 5 Gbps/sec bandwidth, ten times that of a USB 2.0 interface. It saves users precious time backing up to (and from) the hard drive, and makes transferring giant files a snap.
Easy to Use: The Armor A80 design makes it a breeze to use. Easily take it wherever you go with a convenient cable carry design. Plug and Play operation means it's recognized as storage by your computer with no additional drivers required. No "wall-wart" adapter is required, either, since the drive is powered via the USB bus.
Why We Like the Silicon Power Rugged Armor A80 Hard Drive
After several months of heavy use, all six of our Silicon Power A80 hard drives are still working flawlessly. They are very fast USB 3.0 hard drives and even though their speed are rated at 5400RPM, they perform more like 7200RPM hard drives.
So how rugged are they? Well, there are quite a few of torture tests on Youtube for the hard drive, including the one where they dunked it in a toilet, burned it on a frying pan, and ran it over with a car.
Our buddy and fellow photographer Benjamin Von Wong even proceeded to do his own set of torture test in his Youtube video.
Other reasons that we made us fall in love with the Silicon Power A80 are its size and price. Despite its tough shell, the hard drive is still relatively small and can easily fit in many bag pockets or even a cargo shorts pocket. It even has a slot to hold the included USB 3.0 cable. Very convenient!
The Silicon Power Rugged Armored A80 1TB hard drive is currently priced at a $108.75 on Amazon. That is definitely a steal compared to other manufacturer's 1TB hard drives!
Conclusion
So all this ruggedness, blazing transfer speed, reliability and did-we-mention cool looking design makes the Silicon Power Rugged Armor A80 USB 3.0 1TB hard drive our favorite hard drive for photography. We trust it with our data and highly recommend it.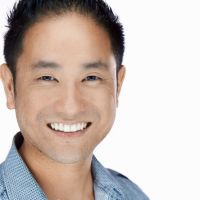 fotosiamo
Joe is a fashion and commercial photographer based in Los Angeles, CA. He blends creativity and edge with a strong style of lighting and emotion in his photographs.