INTRODUCTION
At Photokina 2012, Sigma announced three new lenses in a reorganization of it's lens lineup. Since then, we've witnessed them establish a new confidence and respect in their brand as a top grade third party lens manufacturer. The first new lens that they released was the Sigma 35mm f/1.4 DG HSM Art lens, and it didn't take long for the early reviews and message board chatter to start raising eye brows.
Since I had been in the market for a 35mm lens for my Nikon bodies at the time, I gave into the hype and quickly placed an order before they were even shipping out. In the past, some of their lenses gave up sharpness, had focus issues, or had bad chromatic aberation. I have owned the Sigma 50mm f/1.4 for a few years and it has performed flawlessly for me, so I was willing to take a chance on them again. It's been a full year that I've been shooting this lens now professionally and personally, so I wanted to share my review that I wrote last year mixed in with my thoughts today.
THE BODY
It comes in Canon, Nikon, Pentax, Sigma and Sony versions; I own the Nikon version and use it specifically with the Nikon D800E and the Nikon D800. A small silver inlay on the barrel denotes that the Sigma 35mm f/1.4 is part of their new 'Art' line of lenses. It's attractive and clean looking with a nice matte finish, unlike the old Sigma lenses with that paint-like coating that would flake off over time. It's easily the best looking lens in the Sigma line-up, but it's not only pleasing to the eyes. The most pleasing physical attribute to this lens is it's all-metal barrel that is evident from the moment you first pick it up. It gives it a nice and heavy feel, not too heavy, but just enough to make you realize this is a professional lens…and not plastic.
DxOMark
The filter thread is 67mm, and due to the lens's internal focus design it doesn't rotate on focusing. The one and only real surprise is that there is no rubber seal around the mount, unlike the more expensive Canon and Nikon equivalents. A generous 31mm-wide ridged grip covers most of the underside of the barrel, and provides awesome handling when changing lenses. The focus ring has a 25mm-wide ridged rubber grip, and rotates nice and smoothly – 90 degrees clockwise. The lens has a basic distance scale with depth-of-field indicators for the minimum aperture of F16 only, and is calibrated for use on full-frame cameras. On the side of the barrel is a nice large focus mode switch, that has a white inlay that is visible behind it when set to AF.
DxO states
It is clear that Sigma has done something very special with the 35mm f1.4 DG HSM A, they have produced a lens that performs better than Canon's own 35mm lenses and better than a Carl Zeiss 35mm f1.4. When an independent manufacturer's lenses can do this, it must make the customers think carefully about their buying decisions. It is also good to see a manufacturer recognize the demand for optics that provide pleasing bokeh and to address this specifically.
The bayonet-mount hood comes standard, and clicks nice and firmly into place on the front of the lens…when it clicks into place you know it, it is a solid mount, much more firm than any Nikon brand hood I own. It's made from thick plastic, and features ribbed moldings on the inside to minimize reflections of any stray light into the lens. Sigma has even added a nice little ribbed grip to make it easier to twist on and off.
On the inside, the guts of this little gem are made up of a 13 element, 11 group construction that is the most complex in its class. Sigma explains that there are no fewer than four elements made from Super-Low Dispersion (SLD) glass, along with one formed from fluorite-like 'F' Low Dispersion (FLD) glass, and two aspheric elements. This allows the minimization of an array of aberrations including both longitudinal and lateral chromatic aberration, astigmatism, and field curvature. Well done Sigma.
Sharpness Samples

Edge Sharpness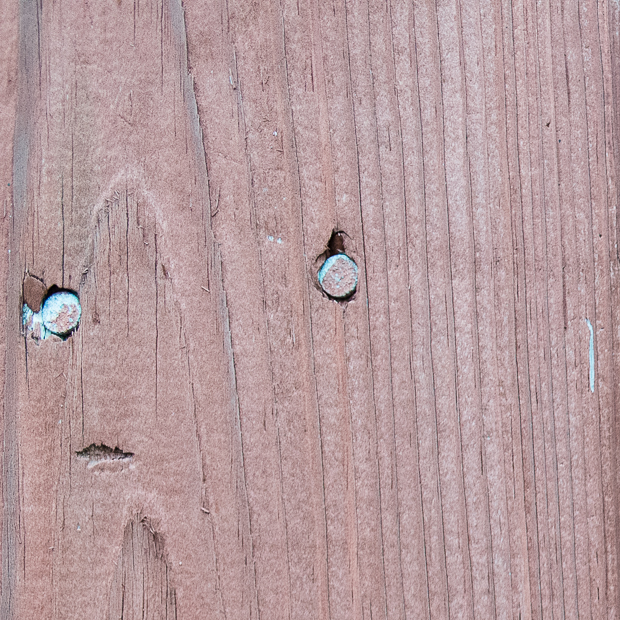 Bokeh Samples
PROs
Very attractive looking
Nice weight
Extremely sharp, even wide open
All metal barrel, not plastic
Fast, silent, and accurate autofocus
Extremely shallow DOF
Pleasing and non-distracting bokeh
Excellent Sunstars
Little to no chromatic aberration
Price! The current price is $899.00, while the Nikon 35mm f/1.4 G is $1619.00 and the Canon 35mm f/1.4 L is $1479.
CONS
No weather sealing. The Nikon equivalent has weather sealing. The Canon doesn't so this really isn't a CON for the Canon shooters.
Focus from farther out seems to be not as consistent, up close its on point, but be careful as you distance yourself from your subject.
You will now be disappointed when your other more expensive lenses don't perform at the same level.
THE EXPERIENCE
When I write gear reviews, I don't get overly scientific and throw a bunch of numbers at you. I'm a photographer that uses his gear. I write my reviews the way that I feel would best help me if I was reading them, with real world experience and a lot of sample shots instead of line graphs. The bottom line is, this lens really is no joke. Whether you shoot Nikon or Canon, price aside, the Sigma 35mm f/1.4 is the winner when up against it's competition. If you have been on the fence or scared of purchasing a Sigma lens, don't be. Times have changed, and the reliability issues of old seem to be gone.
I've been shooting the Nikon version of the Sigma 35mm f/1.4 for over a year now and have shot thousands of frames with it, keeping it attached to my D800E most of the time. I've shot weddings with it, portrait sessions, as well as a ton of personal work. Prior to buying it, I had used the Nikon 35mm f/1.4G version several times and had planned on purchasing it since I really like shooting with the 35mm focal length. I had bought the Sigma with the idea that if I wasn't happy with it, I would return it and purchase the Nikon. I never looked back, and I saved myself $700.
[Rewind:Click here for more Sigma Rumors]

One of the biggest complaints I had seen over the years with Sigma lenses was the poor QC and lenses having focusing issues right out of the box. I never had an issue with my Sigma 50mm f/1.4, but the first thing I did when I received the 35mm was through it on a tripod and test the AF. It was spot on at about 5 yards and closer, which is the distance I personally like to shoot this lens at. It wasn't until a few months in that I noticed a problem. The more and more I shot with it, I began noticing that anytime my subject was a little further away, my percentage of in focus shots would drop. At first I didn't think too much of it, but once the new lens smell wore off, it started to really bother me. I tested my theory out one day and sadly, I was right. Focusing at anything more than 6 feet away, it would start to slightly back focus. I didn't want to make any changes in-camera since it was spot on 90% of the time. It was only the 10% of the time that I shot at anything further away that it was off.
SIGMA USB DOCK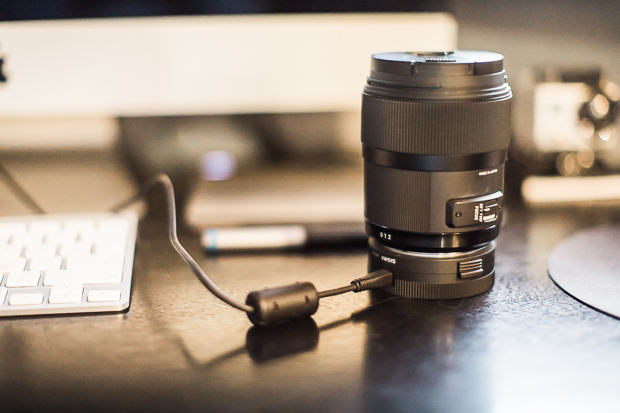 At the time that I noticed the problem, Sigma had just released their new USB Dock, so I was eager to test it out and ordered one. The USB Dock is extremely easy to use and within a few tries, my focusing issue was resolved. Unlike the Nikon in-camera AF fine tune adjustments, the USB Dock allows for adjustments at 4 different distances and it works awesome. Now that is fine tuning. I'm honestly surprised Nikon or Canon hasn't released anything like this as of yet, I would love to have this much control over their lenses that I own.
Conclusion
After a year of shooting with the Sigma, I still feel the same way that I did after my first review. If you own the Nikon or Canon version already…sell it. The Sigma is sharper, has less flaws, the same if not more pleasing bokeh…and it's almost half the cost. I had thought initially that if this lens had flaws there would be no hiding when being shot on the 36mp D800E. Instead, it helped it shine. I shoot both Nikon and Canon, and I got a good deal on the Canon 35mm f/1.4L a couple months ago and went with it. I wish I had went with the Sigma. Apparently I'm not the only one, since the latest rumors have Canon coming out with a refresh to their 35mm L in the coming months. I'm excited to see what Sigma has for us in 2014, and there are a few lenses I would love to see them come out with. A 24mm f/1.4, a tilt-shift lens, or even a 50mm f/1.2 or 85mm f/1.2 would be amazing.
Here are a handful of shots that I've taken with it over the past year, both professionally and personally. If you are still undecided leave a comment, I will help answer any questions you have. As always, thanks for reading.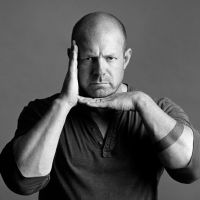 Jay Cassario
Jay Cassario is a fulltime photographer from South Jersey, owner of the multi-photographer wedding and portrait studio
Twisted Oaks, and Brand Ambassador for Leica Camera USA. WEBSITE:
Jay Cassario Personal Facebook:
Jay Cassario Business Facebook:
Twisted Oaks Studio Google Plus:
Jay's Google + Twitter:
@JayCassario