"Childhood memories, fantasy, and a world within a world," sounds befitting of a Christmas dream. That's how Ben Von Wong describes one of his latest projects, and one he has, in typical fashion, broken down and shared. And if this is a Christmas dream, we want more time in bed. (BTS photos, video, & gear below)
Together with costume designer Yvan Castonguay and set stylist Charlotte Grant, Wong set out to create a series of images to feature a young ballerina in a magical world that's larger than life. It conjures up parallels to something in the vein of Thumbelina meets The Nutcracker.
To create the magic, the team selected a model with ballet experience, a day of kind weather, used oversized props (made for the project), a 10×20 tent to act as a studio, a fog machine, and Wong goes on to share that he specifically used long focal lengths to compress the look. It's really a beautifully done shoot, with a lot to be taken away.
…was critical for me to set up the complex frame by simply having the camera stream live view straight into the iPad
[REWIND: DIY Wireless Control of Your Canon DSLR for under $50]
When Wong presents a project, especially one with BTS video and info, you'd be wise to pay attention. Enduringly generous and forthcoming with information, Wong manages to explain to us how the above descriptors of this project were achieved. If you squint you'll see and hear all about how the team conceptualized, planned, and executed the shoot. From materials used, sketches shown, and gear descriptions, it's all there. But if you open your eyes, his BTS video really gives a good look at the intangibles of a shoot like this; How the project members interact with each other, energy, how to speak to be engaging, less prominent equipment (CamRanger gets a mention), and just how an imperfect outdoor area can be transformed into an effective outdoor studio. Like having nice underwear, this stuff matters. See below for some BTS shots and video.
Special Gear Used:
Nikon D800E
Nikkor 70-200 2.8
Nikkor 300 2.8
CamRanger
We like Von Wong over here at SLR Lounge and will be keeping abreast of his work. In the meantime, head over here to see full details of the shoot and more from Ben Von Wong.
All photographs by Benjamin Von Wong are copyrighted and have been used with permission for SLR Lounge. Do not copy, modify or re-post this article or images without express permission.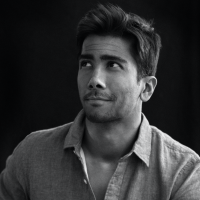 Kishore Sawh
A photographer and writer based in Miami, he can often be found at dog parks, and airports in London and Toronto. He is also a tremendous fan of flossing and the happiest guy around when the company's good.