Every time I meet a new person and tell them I'm a photographer or have lunch with my girlfriends and start talking about photography, they inevitably ask questions like, "Which camera should I buy? How do I use my new DSLR? What does DSLR mean? How do you get the background in the photo to be all blurry like that?" Sound familiar?
The frequency with which I'm asked these questions has recently prompted me to start thinking about teaching a few beginning photography classes, but I set the idea aside because I didn't have the time to sit down and come up with a curriculum. Where would I even start?
Luckily I came across this new site, that just launched this week. Shutterteachers.com is the new home of the basic DSLR curriculum templates available for download, by Lee and Cindy Reeves, co-op partners of photographer education and resources at Photo Fusion Studio in Scottsdale, Arizona.
Their Basic DSLR curriculums have fast become a go-to resource for photographers around the globe. Each curriculum offers in-depth and easy-to-follow instructions for teaching basic DSLR to children or adults. The Shutter Teachers unique lineup of resources includes lesson plans, learning games, instructor notes, PowerPoint presentations and more.
I contacted Cindy and she agreed to let me have a peek at the Basic Digital Photography Course Curriculum Bundle and the Basic Digital Photography for Kids Course Curriculum Bundle.
The Basic Digitial Photography for Adults Curriculum is an instructional course designed to help photographers teach hobbyists about their cameras. During the course students learn how to locate and use the manual settings on their cameras. It's designed to fit within a 2-hour time frame and covers three basic areas: The Photographer's Toolkit, Basic Understanding of Exposure and Choosing Camera Settings.
The curriculum includes an editable Power Point Presentation file and Photoshop lesson manual files, which allow you to change colors, fonts and add your studio logo for a personalized feel. The bundle also includes instructors notes and a sign in sheet. I do wish the course sheets were set up in Adobe InDesign for easy editing and printing, so I wouldn't have to open each individual Photoshop file. I suppose most Photographers don't necessarily have that software so I can see why they kept them in Photoshop.
The Basic Digital Photography for Kids curriculum bundle is really cool and I'd love to have the opportunity to teach this course myself. It is a fun yet informative way to teach beginning photography to children.
This curriculum has been created specifically for kids ages 8-12 and is designed to span 8 weeks of 45 minute sessions. Shutter Teachers suggest photographers use this curriculum to start a photography club or after school program at your local elementary or school, use within a home school setting, or teach their own children. They could even be used in kids camps over summer, winter or spring break. What a great idea!
In addition to lesson plans and editable manual pages, the bundle includes templates for fun games to help the kids learn the lessons. Games like Memory and a Three-Kings card game. There are also activity sheets and a template for creating a photographers badge for each kid for their membership in the photography club.
The Shutter Teachers curriculums are ideal for seasoned professionals looking to expand their business during the off-season. I think they are a good starting point for someone wanting to offer a more extensive beginning photography workshop as well. If you want to try it out it's your lucky day because Shutter Teachers is offering an exclusive discount code for SLR Lounge readers. Use code "slr20" to get 20% off any purchase at www.shutterteachers.com.
Stay tuned for a follow up article next week, with tips on how to run a successful photography class.
CREDITS: All images have been provided by the artist. Photographs by Shutter Teachers are copyrighted and have been used with permission for SLR Lounge. Do not copy, modify or re-post this article or images without express permission from SLR Lounge and the artist.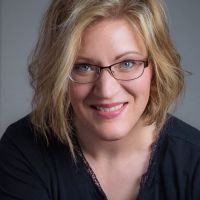 Tanya Goodall Smith
Tanya is the owner of WorkStory Branding Photography in Spokane, WA. Businesses hire her to create story-telling content that sells their high end products and services. She also teachings photographers her unique business model for making serious money as a corporate and personal branding photographer. Find her at
workstoryphotography.com
and
workstoryeducation.com