Infrared photography offers a way to see the world differently. Infrared is beyond the visible spectrum of us humans, so to see what the world around us looks like via infrared light, we must use special equipment.
You can always buy an infrared camera, but what's the fun in that? Why buy one if you can make one? That was the thought of Steven Saphore and Destruction of Cats when they created this tutorial for converting a Canon EOS 550D (Rebel T2i). 
The tutorial has a step by step guide on how to take that Rebel apart and tinker with it to transform it into an infrared camera. That's a bit scary for me, but I do have an old Canon Rebel lying around collecting dust, so who knows, maybe on a rainy day…
Saphore traveled the world with this modified camera to practice his street photography and created an entire project called, "World in Infrared." Beginning in Atlanta, his IR-hacked camera has captured an eerie, invisible world – 3 different countries and counting to be exact.
The result is a radical shift in perspective on how we view everyday life: Sunglasses are rendered transparent. Black clothes appear white. The noon-time sky becomes darker than night. Vegetation glows like snow. Places you've visited 1000 times before suddenly become alien landscapes waiting to be explored. Needless to say, the world is a different place in infrared.
The project is being frequently updated on Facebook and Steven is also in the process of creating an interactive world map showing the places and photos that the project has been. If you're brave enough (yes, that was a challenge), get that old toolkit out and do some Rebel surgery. In the meantime, check out the images from Steven's camera: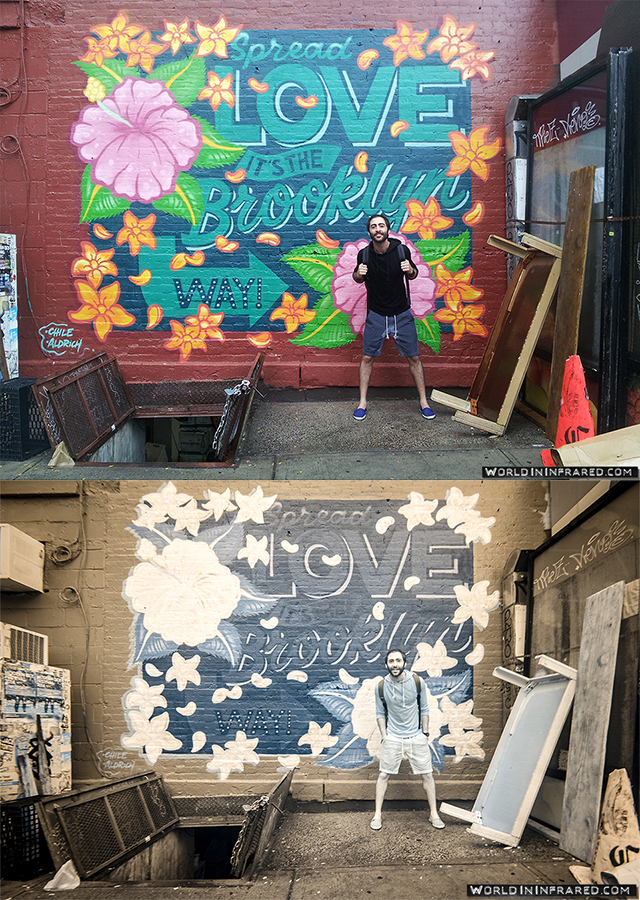 Hanssie
Hanssie is a Southern California-based writer and sometimes portrait and wedding photographer. In her free time, she homeschools, works out, rescues dogs and works in marketing for SLR Lounge. She also blogs about her adventures and about fitness when she's not sick of writing so much. Check out her work and her blog at
www.hanssie.com
. Follow her on
Instagram