The Clik Elite Volt studio lighting backpack is probably unlike any other photography backpack in the market. While there backpacks and cases that can hold strobes and light modifiers, but the Volt is the only one that you can carry as a backpack and also double as a portable lighting stand. Yes it is a large backpack, but considering that Clik Elite tends to cater the adventure photographer who may be used to carrying a overnight hiking backpack, the size and weight may be manageable.


The Specs
External Dimension: 28.3″H x 13″W x 11.5″D 72 x 33 x 29 cm
Camera Compartment: 24.4″H x 11.5″W x 7.5″D 62 x 29 x 19 cm
Internal Storage: Front Pkt. = 13.8″H x 9.5″W x 3.5″D (35 x 24 x 9 cm) Top Pkt. = 3″H x 11.3″W x 8.8″D (7.6 x 28.6 x 22.2 cm)
Volume: 2200 cu in. 36.01 L
Weight: 11.35 lbs
Stand Height Extended: 48″
Will hold iPad: YES
Rain Fly: YES
Tripod Storage: YES
The Stand
The Volt, for the most part , has been well thought out in regards its primary purpose, which is to store 1-2 strobe heads and battery and mount one light unto it. The aluminum frame that holds the shoulder straps and back brace acts like a kickstand that allows the Volt to stand itself upright. You can open the kick stand to several different angles.
In practice, the stand works fairly well and is pretty sturdy, especially when using the side support leg stands that rotates outward from the bottom on each sides to help stabilize the backpack. Even when I use it as a stand with an Einstein strobe and a 22″ beauty dish on a sandy river shore, the Volt was stable.




The big problem that I have with the Volt is the lever that unlocks the kickstand. This all-metal lever has rather sharp edges and if you're not really careful, you can easily cut yourself. On top of that, the top handle sits right above it and if you are in a hurry, it's easy to graze the kickstand lever.




The top half of the frame extends out to elevate the light to about 4 feet. It is not really that high, but you if you purchase a pole extension, like the Lowel Half Pole (18-30″), you can elevate the light even higher.
In reality, a pole like this should have been included. A bigger omission, however, is a light stud adapter to mount a strobe. Instead, there is a regular tripod screw and a short one at that. On the bright side, you can mount a ball head on it and use it as a tripod. What I'm afraid, though, is that this little screw may eventually break off when using a larger modifier. As you can see below, I had to buy an adapter to mount my Einstein.


The Storage
The Volt does a really good job in terms of having ample space for 1-2 strobes and a battery, plus accessories, as well as having quite a few pockets and storage spaces. The main compartment zipper access is under the top lid. The top lid has a large pocket accessible from the outside that can hold a wide variety of items inside the mesh pockets, including a full-frame camera body and up to a 20″ pop up reflector if you really squueze one in.




What is pretty cool is that once you flip the lid open, there are more zippered pockets that can hold things like wireless triggers. There is also a long zipper that allows you to access the top lid's main compartment from the back-side. Pretty clever!




Once you flip over the top, you can pull down the main cover to reveal main storage where your lights and/or DSLR goes. Initially, the partitions were arranged to hold a full-frame DSLR and a 70-200mm f/2.8 zoom lens, but for me, I rather use this space for my two Einsteins monolight, a Vagabond Mini battery pack, a handful of clamps, an 8″ reflector, gaff tape, and the power cables. What's nice is that Clik Elite supplied a handy pouch bag for my cables. I am confident that you can fit a Profoto 7b and 1-2 Pro heads in here, too, if you carry the modifiers separately.




The front side of the Volt can also carry quite a few accessories. Between the front pocket and the main cover is space for up to a medium-size tripod. If you want to carry a larger tripod, you can put 1-2 legs in this space and secure the remaining leg(s) over the front pocket. There are also deep pockets on either sides for tripods or small light stands.




The front pocket has roughly the same amount of space as the top lid storage and can carry an iPad inside. For me, I managed to fit in the Einstein's barndoor, grid, and color gel frames.


The Built Quality and Comfort
For the most part, the Volt is a well-thought-out backpack with some really high-quality material. The main compartment is semi-rigid and has a very nice, thick, and soft fabric material. The fabric and stitching overall are first rate. The frame is tough and although heavy, should be steady when used as a light stand. You can, of course, weigh down the bag even more with rocks if you need added stability. The click latches are actually a great design because the release is built into the larger piece, making it easier to release when wearing gloves.




The back brace and shoulder straps are fairly breathable, and even though you can be carrying a heavy load, when use together with the chest strap and the waist belt strap, you can be pretty comfortable. One of my assistants who wore the backpack during a shoot in the woods said that backpack was no heavier than his hiking backpack and he had no problems with it. Of course, your mileage may vary.
My biggest complaint with the built quality has been touched upon earlier with that sharp-edged kick stand release. I just don't like it and in practice, it's also not the easiest to use. It really needs to be addressed.

Conclusion
As I finished this review, I struggle between rating this with 3 stars or 4 stars. I believe it really is more accurately a 3.5-3.7 stars backpack. The Volt is definitely a niche item, but it's also coming from a niche company that caters to adventure photographers. It does a good job for what you want to use it for, which is to have a portable lighting studio that you can carry on your back that doubles as a light stand.
Some of the glaring omission such as the light stud, however, confuses me. Maybe I somehow ended up with the package that doesn't have one for some reason. Also, that darn lever requires some extra attention when your hands are nearby. The missing light pole extension also limits its effectiveness as a dedicated light stand out of the box. But after having the backpack during my shoot out in the woods, I finally lean more toward the 4 stars rating rather than the 3 star rating.
I think what can probably attract a larger audience is if the Volt can have wheels attached to the bottom to make it into a rolling bag for the times that you're only using it to carry your lights in between studios and the car or in a more urban landscape. I know, it's a bit of a wishful thinking, but it will make it more adaptable.
At $382.50 in B&H, is the Volt worth getting? It will depend on the type of shooting you plan to do. For those who needs studio lighting in a rugged location, the Volt is pretty damn awesome. But if you only need to transport light to and from your car, this may be more than what you need and a rolling studio bag may be more suitable.

Check out the two videos to see the Volt in action.





Check the Volt on Amazon.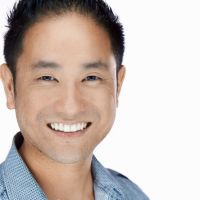 fotosiamo
Joe is a fashion and commercial photographer based in Los Angeles, CA. He blends creativity and edge with a strong style of lighting and emotion in his photographs.