Ok, I'm not going to lie to you. I am a Windows 7 user running on an Acer 4820TG laptop with an Intel i5 2.53 Ghz, 8GB of DD3 RAM, and ATI HD 5650 graphics card. It does it's job just fine with not too many performance lag, except for when working on Phase One 80mp RAW files on Lightroom 4 and Photoshop (No problem on Capture 1 Pro, though!). I've been holding back for a while, resisting the inevitable shift that I must eventually take towards the Apple system. Mac OSX Lion was the first real great OS for Mac that really questioned my loyalty to Windows 7, answering a lot of the quirks that I didn't like about the Mac OS system.
The next generation 15.4″ MacBook Pro laptop is ultimately what will probably turn me completely over to the dark side, I mean the light side. I mean, seriously, aside from the high sticker price that accompanies every desirable Apple products, the specs and design of this laptop is simply put, euphoric and epic.
The headlining feature of this MacBook that separates it from practically every laptop out in the market today is the insanely high resolution Retina Display. At 2880×1800 pixel and 220 pixels-per-inch (ppi), this display has over 5 million pixel counts, which is 3 million pixel counts more than your standard 1920×1080 HD resolution and 4x the resolution of the regular 15″ MacBook Pro (1440×900). Even though this MacBook Pro has an HDMI port, you might get too spoiled to even want to plug it in to an HDTV.
The display is powered by the NVIDIA GeForce GT 650M graphics card that boasts 60% faster performance than any other Apple notebook graphics processor. Not skimping on the processor choice, you can either get the quad-core Ivy Bridge Intel i7 processor at 2.3GHz(Turbo Boost up to 3.3GHz), 2.6GHz (Turbo Boost up to 3.6GHz), or 2.7GHz (Turbo Boost up to 3.7GHz).
Now take all of that and couple it with 8GB DDR3 RAM that is upgradeable to 16GB and a high-speed all-flash SSD storage from 256GB to 768GB capacity, and you have yourself a monster multimedia mobile platform. Phase One 80MP RAW files? Not a problem!
Connectivity has been improved on the new MacBook Pro which will surely help photographers be more productive. In addition to two Thunderbolt ports, there are now two USB 3.0 ports, which are great if you have a USB 3.0 backup drive and/or a USB 3.0 card reader. Additionally, USB 3.0 devices tend to be cheaper than their rarer and more expensive Thunderbolt counterparts. And as stated before, HDMI is now supported natively.

Finally, Apple managed to take all of this cutting-edge technology and package it in a smaller and lighter casing. The new MacBook Pro weighs 4.4 lbs and is only 0.71″ thick. The regular Macbook Pro, in comparison, weighs 5.6 lbs and is 0.95″ thick. The reason that they can shrink their notebook is because they designed the motherboard and components from the ground up. Of course, the bad news with an all-propriety design is that you're very limited with internal upgrade options.
So is the new MacBook Pro with Retina Display the right laptop for you? In a way, it is the Eizo of laptops. Highly desirable, a performance freak of nature, and very expensive. To the discerning professional and enthusiasts with a large budget, even one who is loyal to Windows, this MacBook Pro looks to be another game changer.
Check out this video for more eye candy.
And here are the pre-order prices: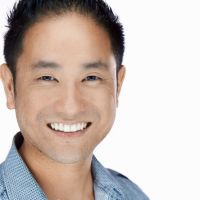 fotosiamo
Joe is a fashion and commercial photographer based in Los Angeles, CA. He blends creativity and edge with a strong style of lighting and emotion in his photographs.