Welcome to Time Out with Tanya, where I've put my fast paced graphic design career on hold in favor of adventures in motherhood. I'm capturing every moment on camera, and you can come along if you'd like. Sign up for my weekly email here, so you'll never miss a Time Out.
Once upon a time, I had an Etsy shop. One reason I started getting serious about photography was so I could create better product photography for my Etsy store. I learned a few tricks along the way for taking great product shots on a budget. These have come in handy for selling my gear or used items on eBay as well. Now I'd like to share my tips with you for better product photography on a budget for your Etsy or eBay store.
Supplies
Let's talk supplies. Through the course of my photography career, I have definitely suffered through the G.A.S. (Gear Acquisition Syndrome) commonly experienced by new photographers. I have spent thousands on backdrop stands, backdrops, light stands, lights, modifiers, etc. In the end, I've found I prefer to work with the lightweight and inexpensive materials listed below. If I could go back in time, I would have saved my money for a new lens, workshop or class, like the SLR Lounge Photography 101 Workshop.
As far as camera gear goes, with the right lighting, any DSLR will work for product photography you plan to post online. There's a fantastic segment in our Photography 101 Workshop DVD offering tips on photographing food and products using natural light. All of the segments in that workshop were shot with a basic entry level DSLR and kit lens. I personally use a Canon 5D Mark III, but I got my start with an $800 Canon Rebel and kit lens.
Now I use a Canon 24-70mm f/2.8L II because the versatility of this lens allows me to work in tight spaces indoors. It also produces tack sharp images 99% of the time, and I hardly ever take this lens off my camera. For a less expensive option, I would go with a 35mm prime lens on a crop sensor camera or a 50mm prime lens on a full frame camera.
I've included an on-camera flash in the supplies list, but most of my examples here were created using natural light. More on using a flash toward the end of the article.
Supplies List
DSLR
Lens
Foam Core Board (I used 30×40-inch board)
T pins
5-in-1 Reflector
Polystyrene insulation boards (Home Depot)
Thread or fishing line
Spring loaded curtain rod or lightweight dowel
Spring Clamps
Optional:
Faux wood floor drop (Lollipop Props)
Burlap or other fabric
On-camera flash (Canon Speedlight or Yungono for a budget option)
The Set Up
As previously mentioned, I've used backdrop stands and expensive paper rolls in the past. They work great, but they also take up a lot of space and cost a lot of money. Plus, paper or fabric backdrops get wrinkled, dirty and sometimes don't photograph so well. I've found the best thing to use for small product photography backdrops is foam core board. I buy large sheets of it online or at my local craft store. You can usually find it in white, black, gray and sometimes other colors. You could always paint it or glue colored paper or fabric to it to change it up, but I'm usually happy with basic white or black.
I have an old kitchen table I don't use anymore set up near a large window in my living room. It's the perfect size for table top photography. I set up three sheets of foam core board as shown, which are being held up by an inexpensive clamp. Usually enough light is being reflected back on the product by the white foam core, but if I need an extra bit of light, I'll place a 5-in-one reflector or sheet of polystyrene insulation board with the silver side acting as a reflector. The great thing about these is that they are lightweight, inexpensive, and you can prop them up against that foam core board without needing an assistant or fancy stand and clamp to hold them up.
If you need to showcase something that won't stand up on its own, I have a few ghetto fabulous, cheap tricks up my sleeve. For suspending handbag straps, I place a dowel, or in this case, a spring loaded curtain rod I just happened to have lying around the house, across the foam core. It's lightweight and expandable to a larger size if needed. I just tied some string around the straps and hung it on the curtain rod. Fishing line probably would have worked better, but I didn't have any on hand. Using what you already have in the house will save you money!
T pins can be used to hold clothing items in place, or you can even pin them to your polystyrene or foam core boards. You just have to remove the pins in Photoshop later. This cute baby outfit from Paisley Prints wasn't standing out on the white background and black seemed too harsh, so I pulled out my Lollipop Props faux wood floor drop and photographed it on that. It worked great! For an easy overhead shot, I just placed everything on the floor and shot from above. I brought in a little extra natural light with some reflectors and a trusty child assistant.
I also tried photographing just the white top on a burlap fabric to add some variety and mix it up. Experimenting is the only way you'll figure out what looks and works best. I like the texture and color this fabric adds to the image.
Trouble Shooting
One struggle the owner of the Paisley Prints Etsy shop told me she had been having with her photography was making sure the glittery bows on her outfits show up as being gold and not brown. I thought this would be one reason to delve into a little flash photography. Check out the difference between these two images below. The first is shot with natural light and the second with an on-camera flash that I simply bounced off the white ceiling above me. The glitter really pops and reads as gold instead of brownish.
If you're serious about product photography, I highly recommend you learn how to use a flash. If anything else, it will give you the option to shoot your products during any time of the day or night and create a consistent look in your shop images. Our Lighting 101 Foundation and Light Shaping DVD Workshop will give you a good foundation using on-camera flash.
If you are not getting enough light into your shots indoors, you can take this same set up outside on an overcast day. On a sunny day, just use the scrim portion of your 5-in-1 reflector to difuse some of the harsh light shining onto your products, or find a shady spot. All of these tips are demonstrated in more detail in our Photography 101 Workshop DVD.
I hope these tips help you get better product shots for your Etsy or eBay shop. Let's hear about your 'Aha' moments for improvement in the comments.
Other articles you might like:
HOW TO TAKE PROFESSIONAL BABY PORTRAITS AT HOME WITH THE LOLLIPOP PROPS LITTLE STUDIO SYSTEM
PRODUCT PHOTOGRAPHY FOR LARGE OBJECTS | HOW TO DO IT WITH LESS THAN YOU THINK
CREDITS: Photographs by Tanya Smith are copyrighted and have been used with permission for SLR Lounge. Do not copy, modify or re-post this article or images without express permission from SLR Lounge and the artist.
PRODUCT PHOTOGRAPHY OF LARGE OBJECTS | PARTS 2 & 3 TO MASTERFULLY CRAFTED PRODUCT IMAGES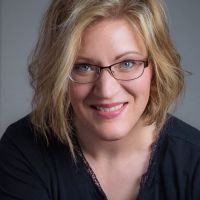 Tanya Goodall Smith
Tanya is the owner of WorkStory Branding Photography in Spokane, WA. Businesses hire her to create story-telling content that sells their high end products and services. She also teachings photographers her unique business model for making serious money as a corporate and personal branding photographer. Find her at
workstoryphotography.com
and
workstoryeducation.com