The Comedy Wildlife Photography Awards – almost probably the world's funniest photography competition has just announced the top 44 images for 2020 – and they are absolutely brilliant!
This year they include a fox in heavy negotiations with a mouse, a seriously smiley fish, a photo-bombing giraffe, and a very poor p-p-p-penguin!
The competition, founded by Paul Joynson-Hicks and Tom Sullam, both professional photographers and passionate conservationists, is a global, online, and free to enter photography competition, showcasing seriously funny images of the earth's most amazing wildlife. In addition to providing some light-hearted relief, the competition aims to highlight the extremely important message of wildlife conservation in an engaging and positive way, working with the main competition partner – The Born Free Foundation.
Judges
Joining Tom and Paul on the distinguished judging panel are wildlife TV presenter and writer Kate Humble, actor and comedian Hugh Dennis, wildlife photographer Will Burrard-Lucas, co-founder of Amazing Internet Andrew Skirrow, photographer Simon Pollock, wildlife expert and co-founder of BFF Will Travers OBE, Managing Director of Affinity, Ashley Hewson, the Telegraph's online travel editor Oliver Smith, Bella Lack, an inspiring and next-generation conservationist and finally Celia Dunlop, a brilliant picture editor, who knows a great photo when she sees it!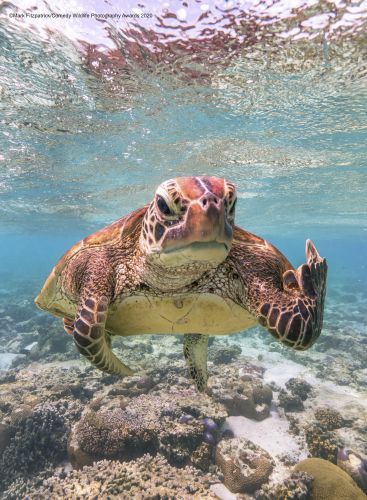 People's Choice Award – The Public get to VOTE on their favorite!
However, members of the public also get the chance to choose a winner, as once again, Affinity Photo is sponsoring the People's Choice Award! For more details on how to vote for your favorite funny pic and to be in with a chance of winning a brand new iPad – go to The Comedy Wildlife Photography Awards website at  www.comedywildlifephoto.com
Winners Announcement
The Category and Overall Winners will be announced on October 22 with the top image winning an incredible one-week safari with Alex Walker's Serian in the Masai Mara, Kenya as well as a unique handmade trophy from the Art Garage in Dar es Salaam, Tanzania.
As always, the competition is supported by a raft of fantastic sponsors and partners; The Born Free Foundation, Affinity photo, Amazing Internet, Think Tank, Alex Walker's Serian, Spectrum Photo, and Nikon.
View the Rest of the Finalists' Images in the Gallery Below!
This year CWPA is really excited to have a brilliant message, which they are promoting on how to be a 'conservationist at home.'
SHOP LOCALLY AND RESPONSIBLY
With the recent lockdown, we have all got used to doing things slightly differently, including shopping closer to home, so why not carry on? It helps in all sorts of ways from supporting small, local businesses to shrinking your carbon footprint and is way more fun! And if you can avoid buying un-recyclable products and one-use plastics/packaging, even better!
PUT PLANT BOXES ON YOUR WINDOWSILLS
One of the easiest things to do… put a plant box on your windowsill, grow some flowers, and give the bees somewhere to go. We've all heard of the importance of bees, and this little nod towards their daily requirements is already a huge step in the right direction. Imagine if every windowsill had a flower box!  It would be an absolute miracle, so let's start that process!
ONLY FLY LONG HAUL IF YOU REALLY HAVE TO.
Something else lockdown has taught us is how amazing the internet is at keeping us in touch with each other! We're all Zoom experts now! Let's embrace this new whizz technology and only take those flights if there is really no other way.
BECOME A "WILD INFLUENCER."
This is a special person who may be not a mega activist, but really, really cares about the environment and wants to do something to help. For more ideas, please go to: www.comedywildlifephoto.com
*Content shared with permission. All © belong to the respective photographers and the Comedy Wildlife Photo Awards 2020.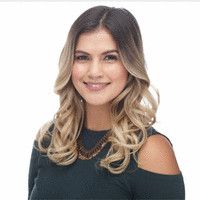 Selena Lopez
Selena's driven by learning and growing as a creative and as a professional. This drives her to seek perfection in her photography and to adopt new techniques, styles and technologies. She's here to share her discoveries (and random musings) with you, our SLR Lounge community.