2020 has been an interesting and trying year for nearly every person and business out there, with everyone finding new ways to pivot and adapt to the markets, Canon seems to have gotten a little extra creative with it's latest product called the "PowerShot Zoom". This odd-looking device is a pocket-sized "monocular" type camera that can capture 12.1-megapixel images and 1080p HD video on a 1/3 inch CMOS sensor and DIGIC 8 Processor.
From what the reports have said, this lightweight system has an impressive 100-400mm equivalent (35mm terms) optical lens that can extend its range up to 800mm thanks to the cameras digital zoom. You can review the images by pairing with a smartphone through a new dedicated app, and controlling the device is incredibly easy with a minimalistic set of controls including just Power, Zoom, and Menu buttons on the front of the camera, and shutter release buttons for Photo & Video near the back.
Currently, it seems this system is available exclusively in Japan and was made available through a crowdfunding campaign on Makuake which sold out in less than 24 hours! We'll have to wait to see how this camera performs and when it'll be available to North American markets, but given how quickly this system sold out overseas at the price point of about $300, I'd imagine it won't take long before we start seeing them show up in the usual sources like B&H or Adorama
People say compact point-and-shoot cameras are dead because of cell phones, but this is what compact cameras should live on for – Unique things like ultra-telephoto focal lengths!
Would something like this be useful and fun for you on your adventures? Do you think we'll see features like the new Animal Eye AF in a system this simple and compact?  Check out the rest of the images and video above & be sure to let us know what you think in the comments below.
Check Pricing & Availability of Canon Cameras Here;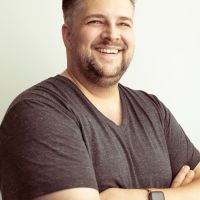 David J. Crewe
David J. Crewe is a full-time commercial photographer and Senior Editor with SLR Lounge. Based out of both Southern California & Las Vegas, Nevada. View his work and blog:
DavidJCrewe.com
Follow his Instagram:
@DavidJCrewe