Joey L. is something of an anomaly, because what he's managed to do in his rather short life so far is impressive from all angles. He's a commercial photographer, author, and director, who has had an emphasis on documenting exotic and endangered cultures. This sort of work, this manner of photojournalism, has required much travel, and has been afforded to him through hiring companies like National Geographic, Coca-Cola, Forbes, the Government of Abu Dhabi, and more. Why do they hire him? Well, not being in their shoes, it's not for me to say, but it's easy to suppose that it's Joey's ability to bring fine art to photojournalism that plays a part.
This sort of travel, this sort of work, this sort of client list and experience puts Joey in a good spot to give advice on travel gear, and since he often uses studio light while on location, that's what he has chosen to give advice on in this video. Within the 30 minute video, Joey outlines 3 options for portable studio lighting, ranging from the budget ($1,000), to the obscene ($7,000). He discusses what's within each kit, and of course, the advantages and disadvantages of each touching upon power, portability, etcetera.
The kits focused on are as follows:
Paul C. Buff Einstein E640 w/Vagabond MIni Lithium Battery
Profoto B1
Broncolor Move 1200L and MobiLED Flash
Taking the kits as they are, Joey makes his recommendations as to what modifiers and other equipment work best with them, such as a decent mid-sized octabox like the Elinchrom 39 Inch Rotalux Deep. He also makes it a point to purchase high quality supporting gear, in the vein of a very good stand (why spend a lot of dosh on great lighting gear only to have the weakest point in the link be the stand on which they sit and seek support?)
Many of you may not understand or see the need for this kind of lighting gear, and if that's the case, while understandable, it's worth it to go to Joey's site and have a look through the work he produces. It could very well change your mind. And, if you like how he brings information across you can find much more of the type from his LearnFromJoeyL.com.
Source: YouTube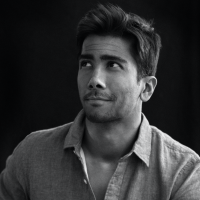 Kishore Sawh
A photographer and writer based in Miami, he can often be found at dog parks, and airports in London and Toronto. He is also a tremendous fan of flossing and the happiest guy around when the company's good.