Back in 2008 when the last of the Polaroid factories we being sold in the wake of a company that had faced two bankruptcies, an Austrian engineer, Florian Kaps, bought the production machinery and lease from the dying company for $3.1 million dollars. With the remains of the house that Land built, Kaps, along with André Bosman and Marwan Saba, founded the  Impossible Project with the goal to revive the instant film formula and resurrect instant film photography, against improbable odds.
The Impossible Project has been going strong since their early success in 2010. Earlier this year, the largest shareholder of the Impossible Project acquired the Polaroid brand and the intellectual property associated, effectively bringing together both the instant film company that rose from its ashes and the name that has become synonymous with instant film. The merger has finally come to fruition with the end of the Impossible Project and the Start of Polaroid Originals.
Polaroid Originals is not the old Polaroid that lent its name to cheap electronics or niche action cameras, instead, it is a revitalization of the once-great company that Edwin Land built. Starting off strong, the new Polaroid Originals released its first camera the OneStep 2.
Learning from the Impossible I-1, the OneStep 2 is actually a modern successor to a camera that released over four decades ago. Unlike the Impossible I-1, the OneStep 2 is a fully analog point-and-shoot that is compatible with both 600 and i-Type film.
The OneStep 2 features a 60-day battery life, a built-in flash, a self-timer, a rechargeable 1100mAh lithium-ion battery, with a minimal aesthetic. The modern classic instant camera will come in either White and Graphite and will be available on October 16th with a price tag of $100 – here.
The new i-Type film is available starting today for $16 for an 8-exposure pack. The "i" stands for "Incredible", being optimized for the OneStep 2 with a battery-free design.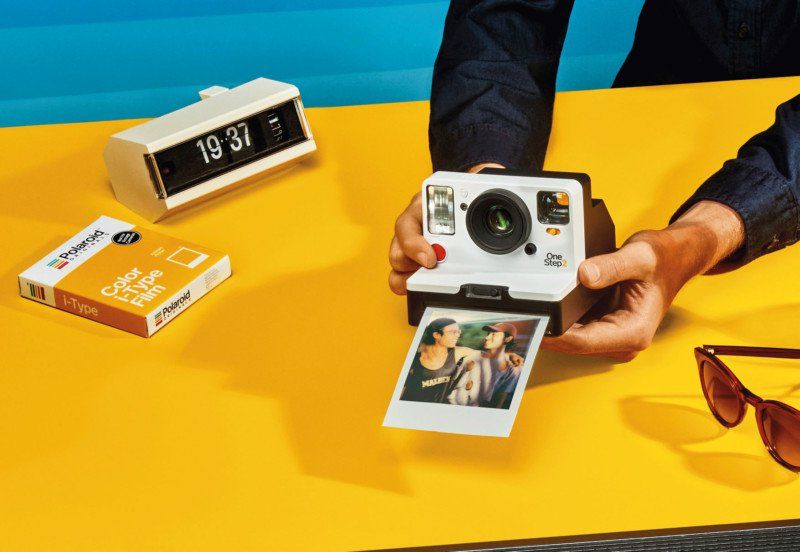 Justin Heyes
Justin Heyes wants to live in a world where we have near misses and absolute hits; great love and small disasters. Starting his career as a gaffer, he has done work for QVC and The Rachel Ray Show, but quickly fell in love with photography. When he's not building arcade machines, you can find him at local flea markets or attending car shows. Explore his photographic endeavors
here
. Website:
Justin Heyes
Instagram:
@jheyesphoto