The photography industry represents one of many that have faced unprecedented challenges in the wake of COVID-19. Now, as restrictions continue to wax and wane, we're finding new ways to re-engage our community and get back to growing our business. In light of these ongoing changes, PHOTOPLUS, the annual photo and video event in New York City, has taken all that is great about their three-day photo fest and turned it into a year-round online experience! It's the perfect place to recharge your passion for photography and give your business an upper hand in a new economy. The new PHOTOPLUS+ (PHOTOPLUS PLUS) experience offers an innovative way to receive one-on-one portfolio reviews with world class photographers and filmmakers, refine your skills with instructor led photo-assignments, and network with other like-minded professionals in the industry.
It's time to take your passion one step further and immerse yourself in this landmark community online on PHOTOPLUS+, kicking off on November 1st. Be sure to register early (it's free!) to ensure that you'll be notified as soon as the portal opens.
Here's a closer look at how you can benefit from PHOTOPLUS+:
Free for All
For those still trying to rebound from the financial impact of the pandemic, you'll be happy to hear that everything is FREE with PHOTOPLUS+. Please note, however, that Portfolio reviews and the Photo-assignments (the online replacement for Photo Walks) will be first come, first served.
AI-Powered Matchmaking
Find your perfect photo match with the AI-powered matchmaking tool. All you need to do is connect your favorite social networks. The matchmaking tool does the rest. Use it to connect directly with your heroes, chat with peers, and even find work as second shooter. It's a sensory experience that will turn you from shutterbug to visual storytelling pro.
Talk Directly with Manufacturers & Preview the Latest Gear in 100+ Sessions
See more than a hundred live demos of the latest technologies from the biggest brands in the photo and video world. These demos, led by brand ambassadors from the major manufacturers, will range from 30 minutes to an hour and teach pro techniques used to capture world-class imagery.
With PHOTOPLUS+'s new chat function (see the image above), you can communicate directly with manufacturer reps and ask any questions that you might have. Having the ability to chat with vendors like this means you can start up a conversation at any time and get the answers you seek from the people who made the gear.
Photo Assignments
Get candid with pros and personalities who inspire you with all new Photo Assignments. These "Assignments" are unique classes that have been designed to replace the traditional Photo Walks from the days of pre-COVID. They will run longer with a smaller class size and offer students special access to the instructors. Regardless of the genre of photography you shoot, you'll find a quality Photo Assignment worth your time.
One-on-One Photo Reviews
PHOTOPLUS has always offered a variety of amazing and unique interactive photo opportunities, and the same is true with PHOTOPLUS+. Take advantage of the online experience and learn new techniques from the comfort of your home with one-on-one portfolio reviews and instructor-led sessions. At SLR Lounge, we place a premium on the value of feedback you get from one-on-one photo reviews. Having your work constructively critiqued is one of the best and fastest ways to improve your skills. Just be sure to keep an open mind and glean as much useful information as possible from the critiques.
Giveaways, Giveaways, Giveaways!
This year's giveaways have yet to be announced, but by looking back at giveaways in years past, you can expect a chance to win amazing gear from some of the biggest names in photography and videography.
Again, be sure to register early to ensure that you will be notified as soon as the portal opens. Whether you're a seasoned pro looking to get feedback from your peers, or an emerging artist interested in finding quality mentorship, you'll find what you need on PHOTOPLUS+.
Learn More About PHOTOPLUS+: Instagram | Twitter | Facebook | Hashtag: #PHOTOPLUS2020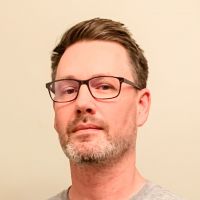 Sean Lewis
Sean fell into photography while teaching for a non-profit. What started as a minor task - documenting guest speakers and classroom activities - grew into a major obsession, and eventually led to a position shooting with Lin & Jirsa. Nowadays, at SLR Lounge, Sean's work as a marketing associate merges his interest in the fields of photography and education.