When I began in photography, decent online education was few and far between. Some people even resorted to crazy activities like going to university and getting degrees in the subject, madness! Mercifully, the landscape for online photography courses has altered drastically. Sadly, some of it is terrible. Worse than that, it's expensive and terrible. Who wants to pay hundreds of pounds (or dollars) to be subjected to the seemingly endless monotonous tones of your new photography instructor? Oh, and woohoo, there's 20+ hours to look forward to.
Photography is such an expansive subject. When you start out it is very easy to be bowled over by the amount of things you need, or would like, to learn about. Some photography courses I have watched, while having the best intentions, often add to that confusion.
With this article, I'd like to give you a few recommendations for photography courses I have watched. The aim being to take you from knowing very little to becoming a knowledgeable photographer. I'll also give you the names of a few educators whom I feel would be great to progress your knowledge even further.
Don't worry. These recommendations won't all be SLR Lounge photography courses (but the first few are). Having watched a huge amount of online education over the years, I do, however, feel that SLR Lounge has been creating some amazing content recently. The videos are useful to photographers of all levels but are also amazing for beginners as they are structured so well.
1. Photography Courses Recommendation: SLR Lounge Photography 101
Of course, I will start with the SLR Lounge Photography 101 DVD. Pye and the team have produced some excellent content. It's going to be getting much more advanced, but I feel the most recent crop of courses are an amazing starting point for any photographer.
There are many positives to this course but let me just lay out a couple:
The equipment used is accessible to all and not prohibitively expensive
A wide variety of photographic disciplines are covered, giving you an excellent grounding across the board
It's not only for beginners. There is so much covered that any photographer will benefit.
You can purchase Photography 101 and find more info about it by clicking here.
2. Photography Courses Recommendation: SLR Lounge Lighting 101
In lighting 101, Pye teaches us to be masters of the on-camera flash. I am happy to admit that I neglected this area of lighting when I began using flashes. I almost immediately took the flash off the camera and started there. As a result, I learned so much from this course. It really opened my eyes to the possibilities that one on-camera flash can bring. Here's a quick summary of some key benefits:
Become a master of the on-camera flash
Learn lighting from the ground up. Techniques are introduced gradually and in an easy to digest manner
There's no fluff! A negative many photography courses suffer from.
You can purchase Lighting 101 and find more info about it by clicking here.
3. Photography Courses Recommendation 3: SLR Lounge Lighting 201
When I was contemplating what five courses to recommend, I was, at first, reluctant to have three SLR Lounge ones at the top of the list. The more I tried to add others, the more I realised these three were the best ones to kick this list off with. If I were starting out today, I would want to watch these course first.
Following on from Lighting 101, Lighting 201 continues this gradual rate of progression. In the same easy to digest, no waffle style (which I love), Pye begins to show us what can be done when we take the flash off the camera. As before, here are three of my favourite things about this course.
Pye shows us how and why we would use particular lights at particular times
We get shown photos from actual sessions, and the lighting theory is broken down
Some fantastic creative techniques are taught
You can purchase Lighting 201 and find more info about it by clicking here.
4. Photography Courses Recommendation 4: Phlearn's beginner 4-Pack
This one is a bit of a cheat. It's actually a bundle of four courses in one. Given that I was toying with which of these to recommend and you save by purchasing them all, it made sense to include the bundle.
I have been a Phlearn fan for a long time. I've watched a lot of their content, both paid for and free, and always enjoy it. That's a pretty rare thing to say when talking about online photography courses. The majority of instructors are, let's just say, less enjoyable to watch.
I'm not going to list my three favourite things here, as there are four courses, but let me give you a little breakdown of what you'll be getting:
A perfect intro into Photoshop – Photoshop is both a daunting program and fantastic method to boost your creativity
An excellent instructor who is both fun to watch and highly knowledgeable
As the courses become more advanced, you'll learn essential retouching and compositing methods.
By the end of these, you will know Photoshop pretty well and be able to utilize it to create whatever it is you can envision. You can purchase the Phlearn Beginner 4 Pack and find more info about it by clicking here.
5. Photography Courses Recommendation 5: Color Management – CreativeLive
I would describe this one as the least glamorous of these courses but one of the most useful. This CreativeLive course is called Color Management and is hosted by Eddie Tapp.
Being able to know that the work you do on your computer will accurately translate to print is essential. It's also an area that many photographers neglect. I can understand why but please don't underestimate its importance. If you work professionally, then this is not only important but necessary. Here are my three favourite aspects of this course.
Learn how to unify your workflow. Ensure that what you see on your monitor is what you get in your print
Eddie takes us through both Lightroom and Photoshop, so it's helpful no matter what program you use
You gain a much greater understanding for colour spaces (SRGB, Adobe RGB, etc.), what they mean, and how it applies to your editing.
As I said, this is probably the least glamorous of the five but I cannot stress this enough. Color management is an essential thing for you to learn; just as important as any other part of photography.
You can purchase Colour Management with Eddie Tapp and find more info about it by clicking here.
Photography Courses: Going A Step Further
To prevent this article taking you all day to read, I will not be recommending any more specific courses. If, however, you've already seen all of the above photography courses, and you're hunting for something more, I encourage you to check out all of the offerings from these educators:
Each of these people/companies put out a lot of educational content. I have watched a large number of the videos they offer and can say with absolute certainty that any of their courses will be worthwhile.
Sadly, not all photography courses you find online are worth the money you pay. If you are currently on the hunt for something and nothing that I have written here is of use then make sure you follow these simple tips before parting with your cash.
Try before you buy. Check out some of the company's free content
 Analyze the teacher. Look at their portfolio and analyze their teaching style
Delve deeply into what the course comes with. Bigger is not always better
Reviews, reviews, reviews. Read reviews on the course page but also check online, in forums and on social media. The SLR Lounge Facebook group is a great place for advice.
If there are any websites or educators you've found useful, please feel free to add them in the comments below.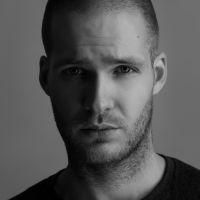 Max Bridge
Max began his career within the film industry. He's worked on everything from a banned horror film to multi-million-pound commercials crewed by top industry professionals. After suffering a back injury, Max left the film industry and is now using his knowledge to pursue a career within photography. Website:
SquareMountain 
Instagram:
Follow Author