In my previous article, I covered some fantastic courses for beginners; this one is for the pros. I think that every professional photographer knows the value of decent education. I also think that any pro worth their salt is constantly striving to learn new techniques and push themselves further. Hopefully, some of these courses will help you do that.
Many, if not all of these courses, will be valuable to both professionals and amateurs. It's pretty rare that I see a course marketed solely to pros; it just doesn't make good business sense to exclude a large slice of the market. With that in mind, while amateurs will also benefit from these courses, I highly recommend starting out with the courses I mention in here: PHOTOGRAPHY COURSES: 5 ESSENTIAL COURSES FOR EVERY BEGINNER]
I wanted this article to have something for everyone. As such, I'm recommending a wide spectrum of photography courses that are relevant to a number of photographic disciplines. Keep in mind, with Black Friday deals happening early and extending to Cyber Monday and beyond, many of these courses may be on sale, so now is the time to jump on it.
1. Photography Courses Recommendation: Photigy Membership
I was lucky enough to be given the opportunity to review the Photigy Pro Membership for SLR Lounge. Part 1 of this review was published some time ago, and you can find that here. Part 2 is taking a little longer, but I hope to have that up in the coming weeks, but, needless to say, it will be positive.
A membership to Photigy provides you with an extensive library of tutorials, assignments and challenges. The icing on the cake being the feedback you can receive from the professional product photographers, which is very useful! Here are some key benefits:
Extensive library of high-quality tutorials covering EVERYTHING you need. This can actually be a little overwhelming at first.
Assignments designed to progress your knowledge and test the skills they have taught.
Once you've completed assignments, you can hand in your work for feedback.
You can purchase either a Studio Basic membership or Pro Club membership on the Photigy website by clicking here.
Peter Hurley is the man when it comes to headshot photography education. He teamed up with Fstoppers to produce this invaluable video for any headshot photographer.
It's been out for a little while now, but the educational value is unquestionably still there. The most important part about any headshot is the expression, a fact Peter hammers in throughout this course. In fact, I found watching him draw out these expressions to be the most valuable thing about this course. Peter has an enviable ability to connect with his subjects. In my opinion, it is this which separates his style from other photographers. Not the lights he uses, not the camera, but the expressions.
That's why this video is great not only to headshot photographers but also to any portrait photographer interested in seeing Peter's method of interaction. Here are a few key benefits:
Peter Hurley. That's right. He's a benefit. His ability to interact with clients and his on-screen persona are what make this photography course great.
Be taken on real shoots with real clients. Not all of whom are "perfect." Some require a significant amount of coaching.
Learn some simple techniques to make anyone look their best.
Fstoppers even released a little 20-minute teaser video for this so you can try before you buy. (I added that to the beginning of this section). You can find this course on the Fstoppers site by clicking here. You can also get $100 off this course for Black Friday by using the code: BF100
3. Photography Courses Recommendation: Lighting 201
Yup, another SLR Lounge photography course makes it to these lists. With my last article, there was some discussion amongst the writers about having three of the five courses be SLR Lounge products. I felt, and so did others, that they were the best courses for beginners. Despite that, we wanted to be balanced and hence there was a brief debate about whether to put them all on the list. Something I recently came to realize, though, is that balance for the sake of balance, is not being balanced. Because of that, I opted to give the best advice and include those courses as well as this one.
Lighting 201 has something for everyone. For seasoned pros it will, in many parts, be a refresher. However, with his extensive experience in wedding photography, Pye has become a master at pushing his gear to its limits. That's a valuable lesson we can all learn. You can find loads of info about Lighting 201 on the product page here. Here are some of the key benefits.
Master on location lighting. Pye shows us some different techniques in a number of different scenarios. By the end, you'll be confident when using an off-camera flash in any scenario.
We see examples from real sessions with real clients. I always find this a million times more valuable than watching models.
Everything is done in the same easy-to-digest style that I have come to expect from SLR Lounge.
If you don't feel that Lighting 201 is for you, then look out for Lighting 301. The video team is working on finishing the edits now. I'm not sure when it's slated for release, but I can tell you that I am looking forward to it.
You can purchase Lighting 201 in the SLR Lounge Store by clicking here. Oh, and guess what? You can save 30% on all SLR Lounge products from now to November 30 with the code: blackfriday30
4. Photography Courses Recommendation: The Ultimate Course for Fashion and Beauty Photography and Retouching
Full disclosure: I've not seen this one yet. Why am I recommending it then? I've watched loads of courses and free tutorials on high-end retouching and could have used one of those.
The courses I have watched thus far have been good, but I've often found the free content Vibrant Shot puts out eclipses it all. I love Michael Woloszynowicz's editing style, he's very good as an educator, and most importantly, he knows his stuff. Hence, I was faced with the choice of recommending something I've seen before which is ok, or the course that I'm 99% sure will be better.
If you've already seen this, I'd love to hear your opinion in the comments below. Here's a quick bullet point run down of the course that I grabbed from the description.
Choosing the right gear for your budget, insurance and other business considerations
Finding and choosing a great studio space
Full-length fashion photography and model testing
Model/fashion portraiture and shallow DOF studio portraits
Beauty portraiture
Finding great models and working with agencies
Building your creative team and avoiding pitfalls
Tips for high-quality editorials, getting your work published and sources of income
Ad quality start-to-finish post production of 4 photos
You can find The Ultimate Course for Fashion and Beauty Photography and Retouching by clicking here.
5. Photography Courses Recommendation: Photographing the World: Landscape Photography and Post-Processing with Elia Locardi
I was fortunate enough to review this course some time ago. You can find the full review by clicking here.
This is another course from the team over at Fstoppers, but it could not be more different than the one mentioned above. This photography course has to be the grandest of any that I have seen, and it will be some time before that particular accolade is surpassed.
The course features landscape photographer Elia Locardi. Elia takes stunning photographs and thankfully, is also a brilliant educator. We follow Elia, literally around the world, to some of the most beautiful locations on the planet. As the video progresses, Elia introduces more and more complex techniques. To begin with, any pro photographer will know the techniques and methods covered. Then the content becomes more complex, and I imagine any pro will pick up some valuable tips. Here are some key benefits:
I feel most pros will find observing Elia to be the most beneficial aspect. He is a true expert in his field and gaining insight into his mindset is extremely useful.
The level of post production shown in later videos will be valuable for all.
The production quality is amazing
If you'd like to purchase Photographing the World: Landscape Photography and Post-Processing with Elia Locardi, you'll find it on the Fstoppers website here. You can also get $50 for Black Friday with the code: BF50
I Want To Hear Your Thoughts On Photography Courses
Firstly, if you've had the opportunity to watch any of the photography courses I have mentioned, please let us know your thoughts in the comments below. It's one thing to have recommendations coming from me, but it's great to hear what you all think as well. Secondly, If you have any recommendations of your own, chuck them in the comments too. There are so many courses out there; I can't watch them all!
With Black Friday fast approaching don't forget that many of these courses, as well as loads of others, will be discounted. Use the opportunity and get some cheap education!
Don't forget, we're offering 30% off the entire SLR Lounge Store from now until November 30th! Click here to be taken to the SLR Lounge Store to see what's available. Just enter the code blackfriday30 to qualify for the discount.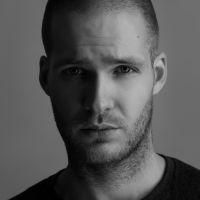 Max Bridge
Max began his career within the film industry. He's worked on everything from a banned horror film to multi-million-pound commercials crewed by top industry professionals. After suffering a back injury, Max left the film industry and is now using his knowledge to pursue a career within photography. Website:
SquareMountain 
Instagram:
Follow Author