Personal website builders, like Squarespace, Photo Shelter, and Format to name a few, have been sprouting up as demand grows. Photo Shelter is an example that caters to a niche market (we photographers), but now there is one in its infancy that takes the niche concept a step further. Photler is designed specifically for travel photographers, by someone who is one.
Piotr Kulczycki has a pretty slick looking portfolio site  and was constantly being approached by people wanting to know details about his site, hoping to make their own look similar. As it turned out, it wasn't something as simple as a template within one of the major website builders – he had made it himself. Hence, Photler. He saw a demand and created his own solution for the multitudes.
Photler is paid only – no free tier – but offers a free 14 day trial for all plans. After the trial's expiration plans cost $2.99 or $5.00 per month for the low tier, depending on whether you opt to choose annual or monthly billing, $14.99/$19.00 for the mid-tier and $29.99/$35.00 for the top. The lowest cost option is for a '(name).photler.com' domain while the two mid tiers offer custom domain support. A nice bonus if you're an early adopter – right now it's easy to get any Photler domain you want. I signed up just to see what it was like and it automatically let me use my first name with no odd combination of digits or underscores. I don't think that's ever happened to me before, so get yours while it's there if this interests you.
The sites themselves do look snazzy. They've got an aesthetically pleasing design and have a cool scrolling action. It's easy to see why there was so much interest in Kulczycki's personal site. The backend looks very much like Squarespace's, so if you know your way around over there you could hit the ground running with Photler, in theory.
The base subscription tier is just a portfolio site, but the upper two allow you to sell your photos through your site. The thing that sets Photler apart regarding e-commerce is that there is no commission. You get to keep all the money you make selling photos. There is also a section dedicated to featuring Photler galleries, which is worth a look even if you just want to see pretty pictures, not post your own, and this can drive viewers to galleries who may end up purchasing.
If you're a travel photographer on the lookout for a portfolio site builder, this one is may catch your eye. The top two tiers are a bit on the expensive side and only the highest one offers removal of Photler branding – something a little offensive in my opinion to those shelling out $19.00 per month for the middle plan – but they do offer a 50% student discount with an emailed student ID scan.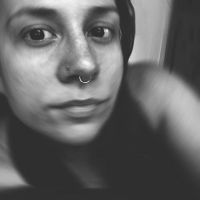 Holly Roa
Seattle based photographer with a side of videography, specializing in work involving animals, but basically a Jill of all trades. Instagram:
@HJRphotos