I'm a firm believer that one of the best things we can all do for our industry right now is learning to price our work properly. There are so many people out there just toss a number out when asked for their prices without much thought behind it. Even worse, that number, more often than not, is way too low. Every photographer who is working for money needs to do themselves a favor and do the math to see what they're spending on their business and what they need to make in order to break even, and then to profit.
Our friends at CreativeLive have created a super handy infographic that breaks it all down for you, in hourly terms. Do. The. Math! If you thought you'd lost your sense of sticker-shock after getting deeper into photography, you might surprise yourself when you calculate your number. If you aren't charging enough, now you'll see what you're losing when you do this to yourself, and it will suddenly become easier for you to ask for what you need because you know exactly why you need it.
After you finish figuring out what you're going to start charging from now on, check out CreativeLive's free streaming classes, because it's nice to get an education in your field without adding to your overhead (of course, you can also buy any of the classes to watch at your leisure.)  Speaking of low overhead, in-home photography is an alternative to an expensive studio that's rainy day safe – aspiring newborn photographers should check out this CreativeLive course with Emily Lucarz airing February 15th and 16th.
What do you think? Are you charging enough?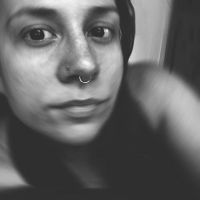 Holly Roa
Seattle based photographer with a side of videography, specializing in work involving animals, but basically a Jill of all trades. Instagram:
@HJRphotos