If you've ever researched how to safely transport your gear, you've undoubtedly come across the Pelican brand. These cases are light-weight, highly impact resistant, and water resistant. However, they aren't just protection for a photographers most prizes possessions. Pelican cases can also be found transporting the gear of professionals in the military, aerospace field, and Emergency Medical Services.
If you are the type that enjoys learning about how things are made, then the video below might tickle your fancy. You'll learn about the company's humble beginnings in a garage to their growth into 200,000 sq. ft. warehouse in Torrence California. One aspect of the case making process that should make the little kid in you giddy is the body molding. A rather large machine called a Colossus applies 1800 tons of pressure to compress heated plastic material into the proper shape.
The guys a B&H  also decided to put a Pelican case through some durability tests which including a multiple high impact strikes, a two story drop, and even burning it in a fire pit.
After watching these two videos, you should have no doubt that your equipment will be safe using this product. Unless, of course, you routinely drop it off of sky scrappers and intentionally detonate grenades on it. However, if you aren't a James Bond, Jack Reacher, or Jason Bourne and are interested in a safe, light, and durable travel solution for your gear, Pelican cases are a good option to consider. The case featured in the video above is the Pelican Air.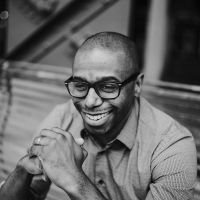 Wendell Weithers
Wendell is based in Atlanta where he shoots events, portraits, and food photography. He also supports his wife Andrea as she runs their cake design business, Sweet Details. Instagram:
Wendellwphoto